Myths About PLC Programming - with Jason Butts

Skillwork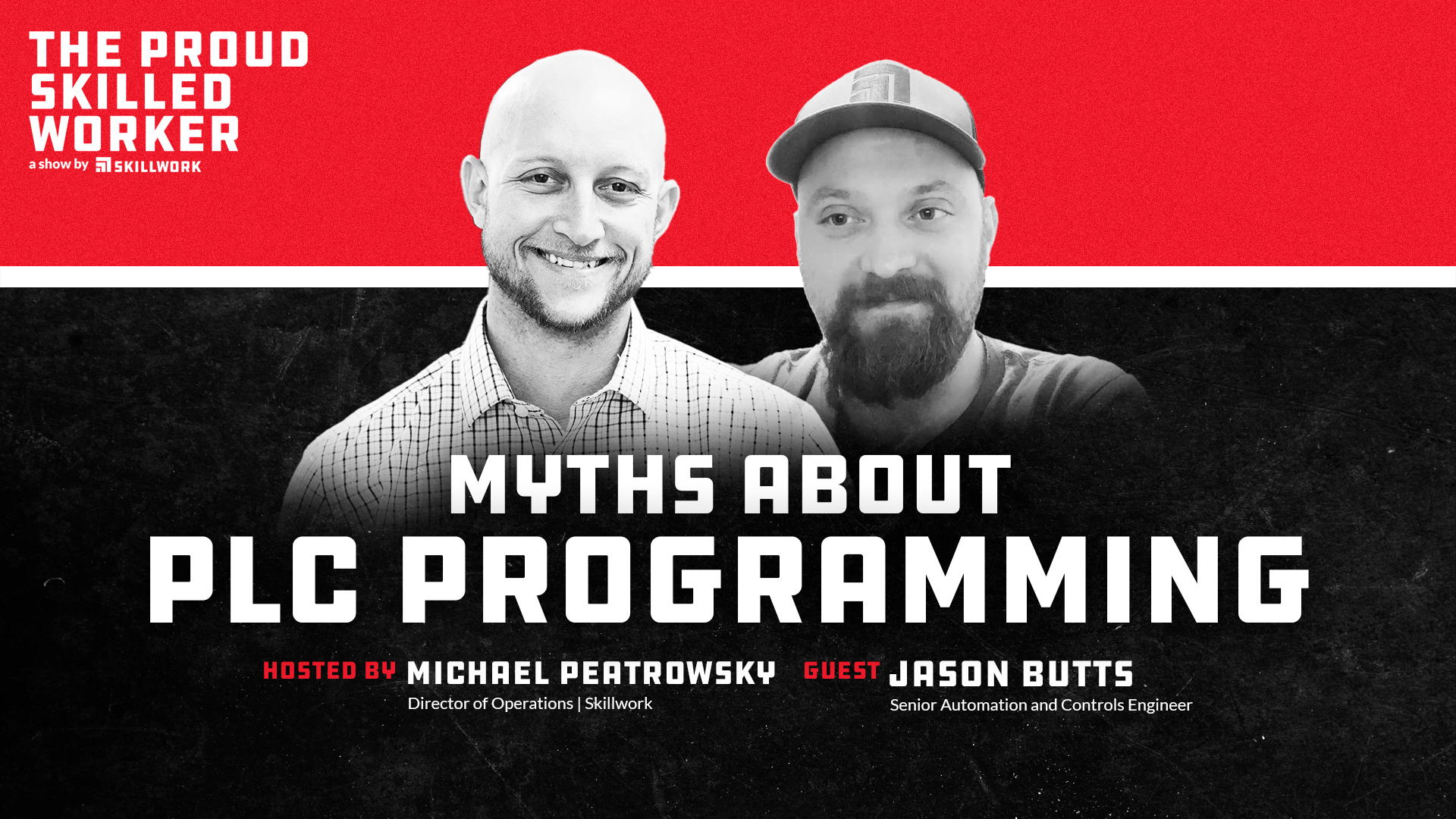 In this episode of the Proud Skilled Worker, we sit down with Senior Automation and Controls Engineer Jason Butts to explore the importance of continued learning, perseverance, mentorship, cybersecurity, data logging, and industrial safety in the world of industrial automation.
Jason shares his passion for building and teaching others, as well as his talent for modernizing legacy machines and enhancing their safety features. He discusses the benefits of using advanced safety technologies like GuardLink from Allen-Bradley and emphasizes the need for proper data logging and monitoring to prevent costly mistakes and downtime.
As an experienced engineer, Jason has seen firsthand the negative consequences of unauthorized access to control systems and stresses the importance of cybersecurity in industrial automation.
Join us as we delve into Jason's journey and insights on building a better future for ourselves and our communities through continued learning and innovation.
Don't miss out on this insightful conversation!