What You Need to Know About Industrial Maintenance Technician Jobs

Skillwork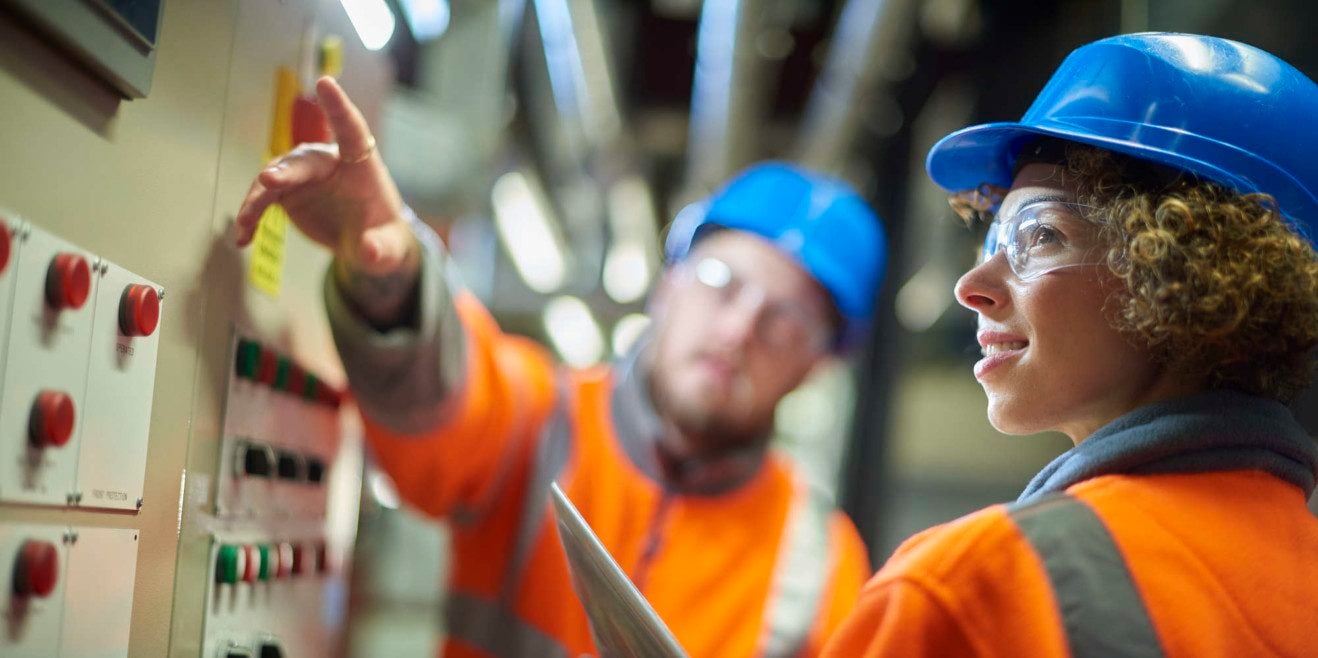 In the bustling world of manufacturing, where complex machinery and equipment are the backbone of production, one crucial role ensures the smooth functioning, reliability, and safety of operations: Industrial maintenance technicians.
Often working behind the scenes, these skilled professionals are crucial for running an efficient plant. From meticulously inspecting and troubleshooting machinery to executing timely repairs and preventive measures, their tasks are as diverse as they are essential.
In this blog, we cover the following topics:
What is industrial maintenance?
What does an industrial maintenance technician do?
How to become an industrial maintenance technician
How to find industrial maintenance technician jobs
Let's begin by defining the field of industrial maintenance.
What Is Industrial Maintenance?
Industrial maintenance, or plant maintenance, refers to the process of ensuring the proper functioning, efficiency, and reliability of equipment, machinery, and systems used in industrial settings. It's a crucial aspect of industrial operations as it aims to prevent unplanned downtime, reduce breakdowns, and optimize production processes.
The main goal of industrial maintenance is to keep industrial facilities running smoothly, which in turn helps plants maximize uptime, minimize operational costs, and ultimately increase profitability.
Industrial maintenance involves skilled technicians, engineers, and maintenance personnel who are well-versed in the specific equipment and systems used in the industrial setting.
What Does An Industrial Maintenance Technician Do?
Now that we've laid the groundwork for what industrial maintenance is, what does an industrial maintenance technician do? Let's take a look at an industrial maintenance technician's job description and responsibilities.
Industrial maintenance technicians, also known as industrial machinery mechanics and maintenance machinists, ensure the proper functioning, safety, and efficiency of equipment and machinery used in industrial settings. These skilled workers need to have a strong technical aptitude, problem-solving skills, and the ability to work well under pressure.
Responsibilities of a Maintenance Technician
The responsibilities of a maintenance technician can vary depending on the industry and the complexity of the machinery involved, but here are some common tasks they may be responsible for:
Equipment Inspection: Regularly inspect industrial machinery and equipment to identify signs of wear, damage, or malfunction.
Preventive Maintenance: Conduct planned maintenance activities to prevent equipment breakdowns and ensure optimal performance.
Repair and Troubleshooting: Diagnose equipment issues and perform necessary repairs or replacements of faulty components.
Calibration and Testing: Calibrate equipment and machinery to optimal specifications and perform tests to ensure accuracy and proper functioning.
Safety Compliance: Ensure that all maintenance activities are performed safely and that the equipment complies with safety standards and regulations.
Record Keeping: Maintain detailed records of maintenance activities, including inspection results, repairs performed, and parts replaced.
Emergency Response: Respond to equipment breakdowns and emergencies promptly to minimize production downtime.
Continuous Improvement: Identify opportunities to improve equipment reliability, efficiency, and maintenance procedures.
Industrial maintenance technicians should be familiar with hydraulic, pneumatic, and electrical systems as well as computers.
With advancements in manufacturing technology, industrial maintenance has evolved to incorporate data-driven approaches and the use of artificial intelligence and machine learning. As a result, skilled workers in this field need industrial maintenance technician training that prepares them to work with smart factory technology.
How to Become an Industrial Maintenance Technician
Becoming an industrial maintenance technician requires a combination of education, hands-on experience, and specific skills. Here are several pointers to help you pursue a career as an industrial maintenance technician:
High School Education: Start by obtaining a high school diploma or its equivalent. Focus on subjects like mathematics, physics, and technology, as they provide a strong foundation for understanding the principles behind industrial machinery and equipment.
Vocational Training or Associate's Degree: While some entry-level positions may be available with a high school diploma and on-the-job training, pursuing vocational training or an associate's degree in industrial maintenance or a related field can significantly enhance your job prospects.
Gain Practical Experience: Seek internships, apprenticeships, or entry-level positions in industrial settings or maintenance departments. Practical experience is invaluable in developing the technical skills necessary to work with complex machinery and understand maintenance procedures.

Obtain Certifications:

Pursue certifications relevant to the field, as they demonstrate your expertise and commitment to the profession. A well-recognized certification for industrial maintenance technicians is Certified Maintenance and Reliability Technician (CMRT).
Continuing Education: Industrial maintenance technology is constantly evolving. Stay current with industry trends, new technologies, and best practices by attending workshops, seminars, and online courses.
Consider Specialization: As you gain experience, you may consider specializing in specific areas, such as electrical maintenance, mechanical maintenance, or automation. Specialization can open up new career paths and opportunities for advancement.
Now, how do you find industrial maintenance technician jobs?
Looking for Industrial Maintenance Technician Jobs?
As America's premier skilled tradesmen travel staffing company, Skillwork specializes in matching tradesmen with employers across the United States. We place skilled workers in both short- and long-term positions wherever U.S. employers need them – even during the skilled labor shortage.
If you're looking for industrial maintenance technician jobs, we're well-connected with manufacturers looking for skilled workers like you. Please note that the positions we have available are always changing. But we encourage you to fill out an application to start the process, so when a job opportunity does arise that fits your skill sets and preferences, we can recommend you to the right employers.
Learn how to get more work as a tradesman by contacting Skillwork today.