How Becoming a Traveling Skilled Worker Can Make You a Better Man

Skillwork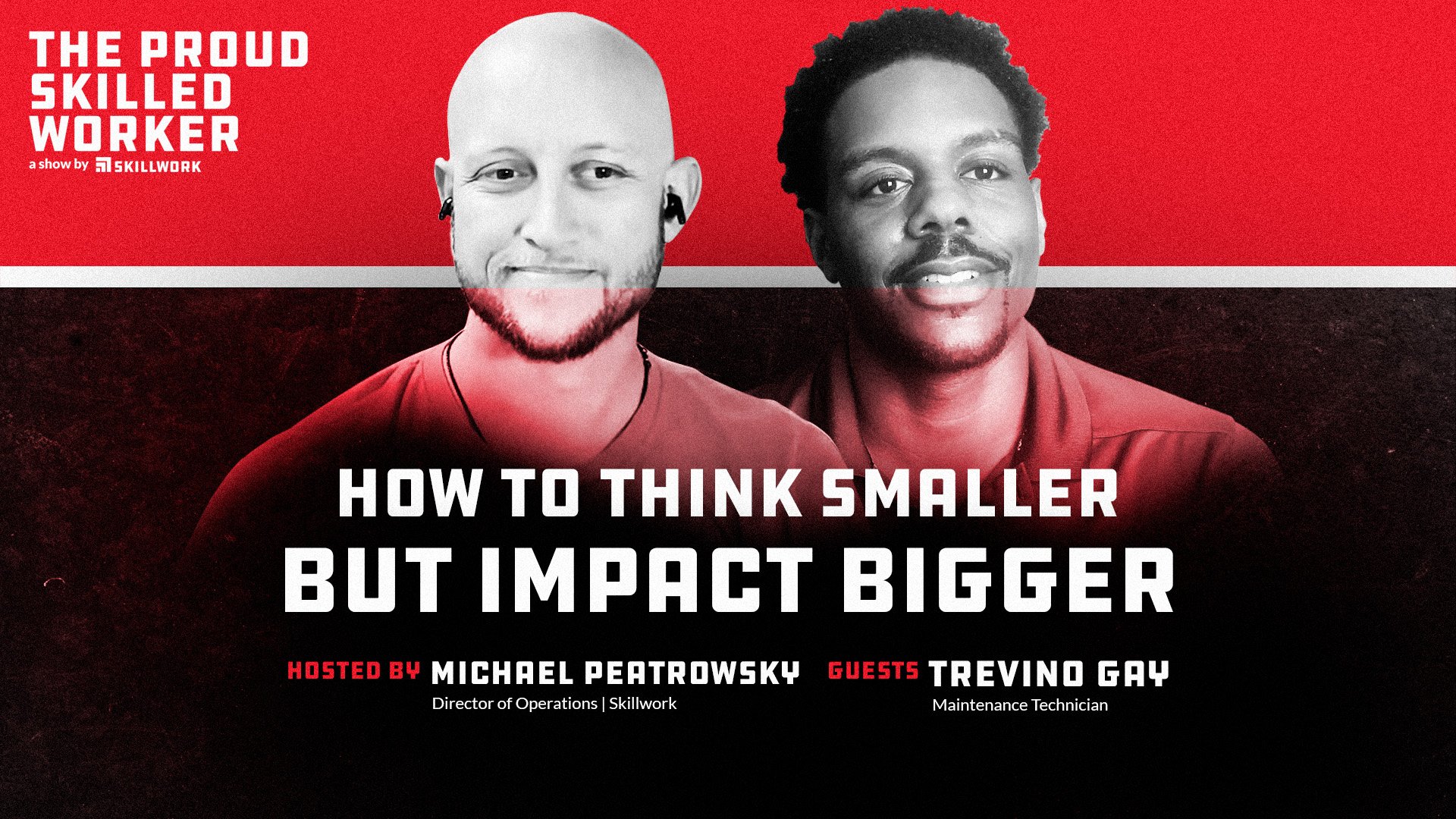 How Becoming a Traveling Skilled Worker Can Make You a Better Man
At Skillwork, we know that our tradesmen aren't just focused in exceling in their careers, but in every area of their lives.
Building your character, gaining experience in your work and in the world, and improving your work ethic are things that matter—and we provide you with the opportunities you need to grow.
Maintenance Technician, Trevino Gay is one of our success stories that made the most of the opportunities provided to him when he made the decision to partner with Skillwork.
In this episode of TPSW, host Michael Peatrowsky and guest star Trevino Gay discuss the different ways becoming a traveling tradesman improved Trevino's quality of life in multiple areas.
To learn more about how you can become a success story with Skillwork, contact us for a risk-free consultation at skillwork.com/contact-us
Main Takeaways:
|
Traveling for work can give you experience in your trade and in the world.
|
Surrounding yourself with hard-working co-workers improves your work ethic.
|
Having a system for troubleshooting can help you fix anything.
|
There is major opportunity for young people to benefit from the current state of the industry.
Timecodes:
00:00
-0
4:03
|
How traveling for worked has made Trevino a better man
0
4:03
-
06:14
|
The difference between and a good maintenance tech and a bad one.
0
6:14
-
09:11
|
Methods of troubleshooting that you should adopt
0
9:11
-
13:35
|
Why encouraging the trades as a career path is crucial
Quotes:
"Traveling
makes you more well-rounded as a worker." - Trevino Gay, Maintenance Technician
"What
drives me is every day is being surrounded by a team of people who have the same goal as me." - Trevino Gay, Maintenance Technician
"We
need people the learn a skilled trade at a younger age than they are right now." -
Michael Peatrowsky
,
Direction of Operations
at Skillwork
"Skillwork
gave me an opportunity to improve myself, and I'm grateful for that." - Trevino Gay, Maintenance Technician