How to find your why and Never Quit - With Richard Harris

Skillwork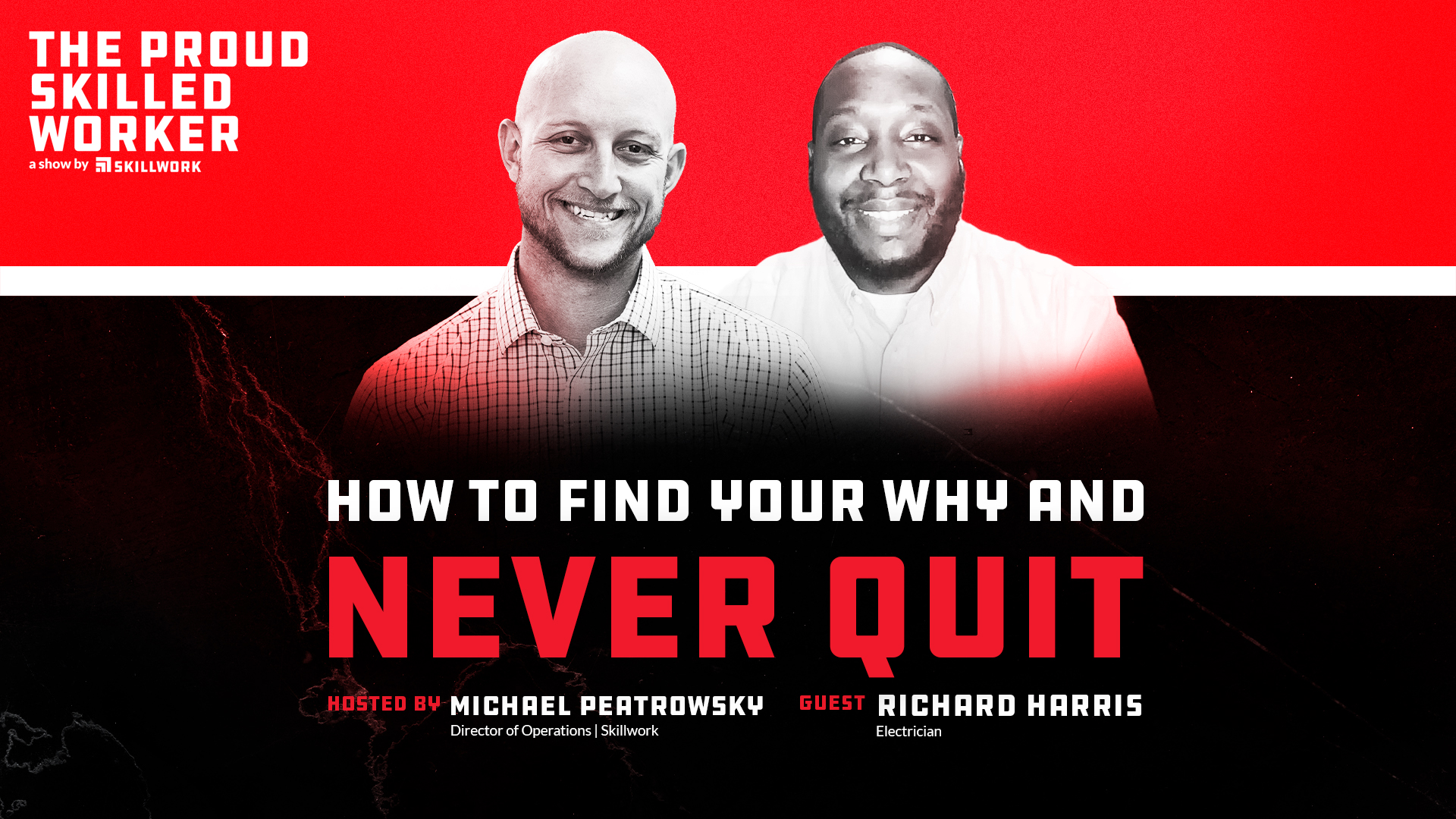 Finding a way through life can be a challenge, especially when a fear of failure can prevent us from stepping out and putting our all into something.
At Skillwork, we believe we can learn something from our fellow worker.
Richard Harris is an electrician from Mississippi. He knew nothing of Skillwork when he came across our website, but he took a chance by filling out an application. Our recruiter called him, brought him on board and the rest is history.
In this inspiring new episode of TPSW, Richard Harris shares his story of how perseverance, determination, a positive mindset and an exceptional work ethic were the ingredients to help him succeed in a new and unknown work endeavor.
There's no limit to what you can do when you have the right people behind you. Skillwork believes in a better you, and we aim to give you the tools to bring out your best.
Contact us for a risk-free consultation today: skillwork.com/contact-us
Main Takeaways:
|
Receiving a no one day does not mean that you will receive a no the next day.
|
Taking can't out of your vocabulary will help you persevere through doubt.
|
Focusing on work instead of paying attention to the clock puts you in the right mindset.
|
Having drive and going above and beyond helps you stand out from the crowd.
Timecodes:
00:00
-
03:01
|
How Richard was introduced to Skillwork
0
3:02
-
05:48
|
The effect working with Skillwork has had on Richard's life
05:49
-
11:54
|
The power of determination and perseverance
11:55
-
16:08
|
Words of wisdom and encouragement from Richard
Quotes:
"Just
because somebody said no today doesn't mean that the next person will say no tomorrow. That's how I feel about Skillwork. They didn't say no to me, they believed in me and they gave me opportunity." - Richard Harris - Electrician with Skillwork
"I
didn't quit, even when it came time for me to go home for the day. I stayed until I got the job done. That's the difference in me. If you give me a job to do, even if I have to google it, I'm going to figure out a way to beat that thing." - Richard Harris - Electrician with Skillwork
"When
I'm at work, I don't pay attention to the clock. When people start paying attention to the clock, they start to drag. People are so ready to go home when you're constantly looking down at your watch. I don't do that. When I'm at work, I'm at work." - Richard Harris - Electrician with Skillwork
"When
they saw that drive in me, they knew that they had to put me on first shift. They knew that I wasn't going to give up on anything, that I wasn't going to call and ask for someone to help, that I was going to try to get it done. So I made a perfect fit." - Richard Harris - Electrician with Skillwork