How To Prioritize Faith, Family and Work-Safety

Skillwork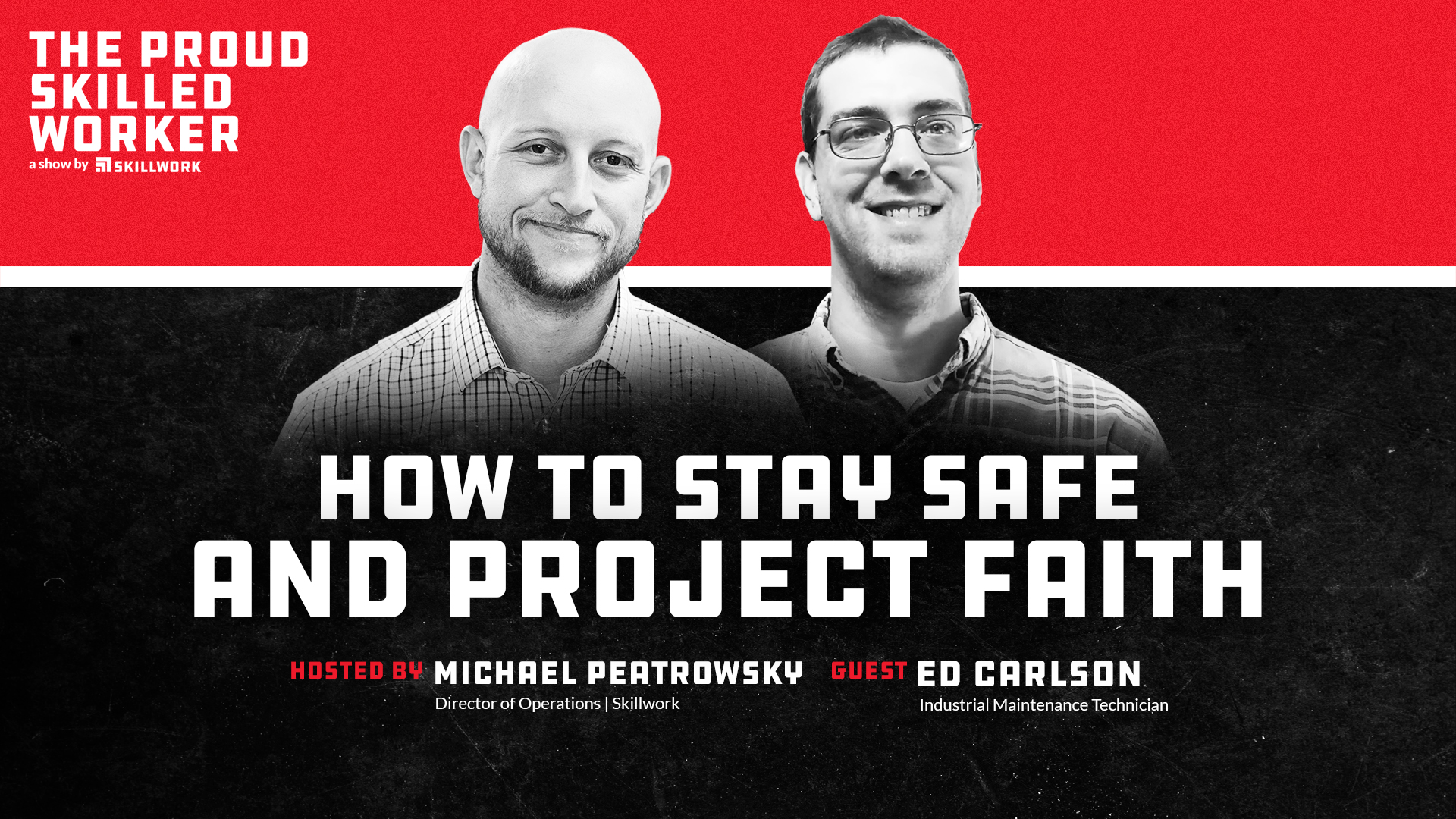 Part of being a stand-up tradesman is having your priorities in order.
At Skillwork, our priorities are outlined in our core values:
We honor God in everything we do.
We bring value and respect back to the trades and its workers.
We measure success by the number of lives we positively impact.
In this week's episode of
"The
Proud Skilled Worker", host Michael Peatrowsky got to sit down with industrial maintenance technician, Ed Carlson. Ed embodies all of Skillwork's core values, while honoring his own set of values regarding faith, family, and work safety.
Do our core values align with you? If so, you're in the right place. To hear more about Skillwork, Ed, and our views on the skilled trades industry, check out our latest podcast of
"TPSW".
Main Takeaways:
|
Obtaining input from your operators can save you time and energy while troubleshooting.
|
Hands-on training in the field is a great alternative to an expensive four-year degree.
|
Cultivating mutual respect amongst a team regardless of seniority will incentivize younger techs to stick around.
|
Safety is paramount when working in the field—never let it fall to the wayside.
Timecodes:
00:00
-
04:18
|
Why brushing up on your mechanical knowledge is a useful practice
04:18-
-0
8:02
|
Hands-on training and why it's a great alternative to a college degree
0
8:02
-
11:30
|
The utility in working as a team
11:30
-
16:31
|
A conversation about safety, faith, and family
Quotes:
"The
operator's input can often be super important. Without that insight, you can really struggle to figure out exactly what is wrong." - Ed Carlson, Industrial Maintenance Technician
"During
high school, I got a vocational degree in electronics. Honestly, I use that information more than I use my college degree. You don't need a two-year degree to get into the trades. Most of the time, that's just a huge loan that you have to pay off." - Ed Carlson, Industrial Maintenance Technician
"I
have a lifelong desire to share as much information
as
I can. Just as much as I want to learn, I want to make the lives of the people around me easier." - Ed Carlson, Industrial Maintenance Technician
"The
most important thing to me is my faith, and the second most important thing to me is my family. Everything else can fight for third place!" - Ed Carlson, Industrial Maintenance Technician
Connect with Skillwork:
Reach out to Rveal: