Managing Transition In the Workplace: 3 Factors Driving Change

Skillwork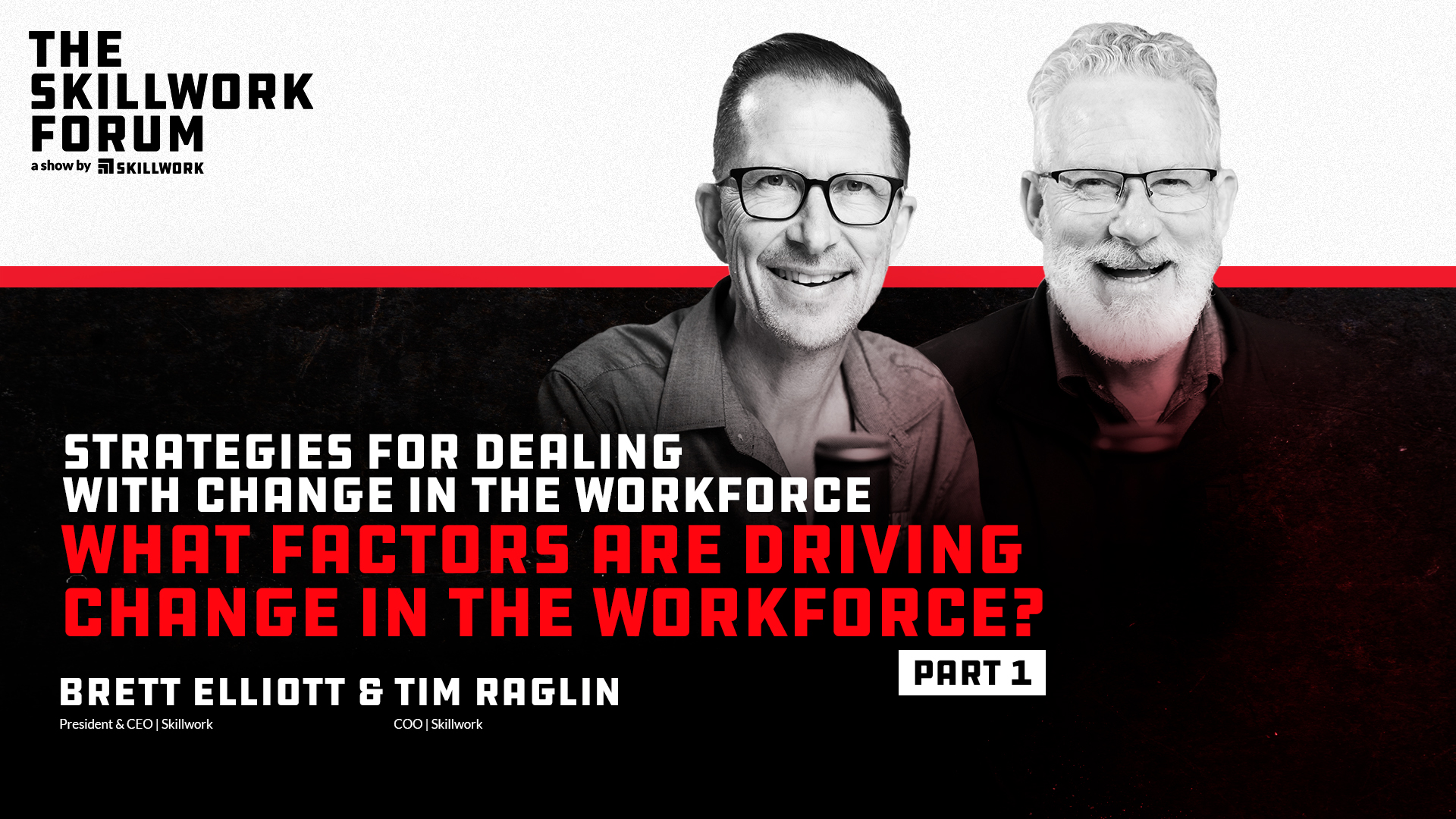 There's no secret to successful change management. Learn three factors driving change and three strategies for dealing with change in the workplace today.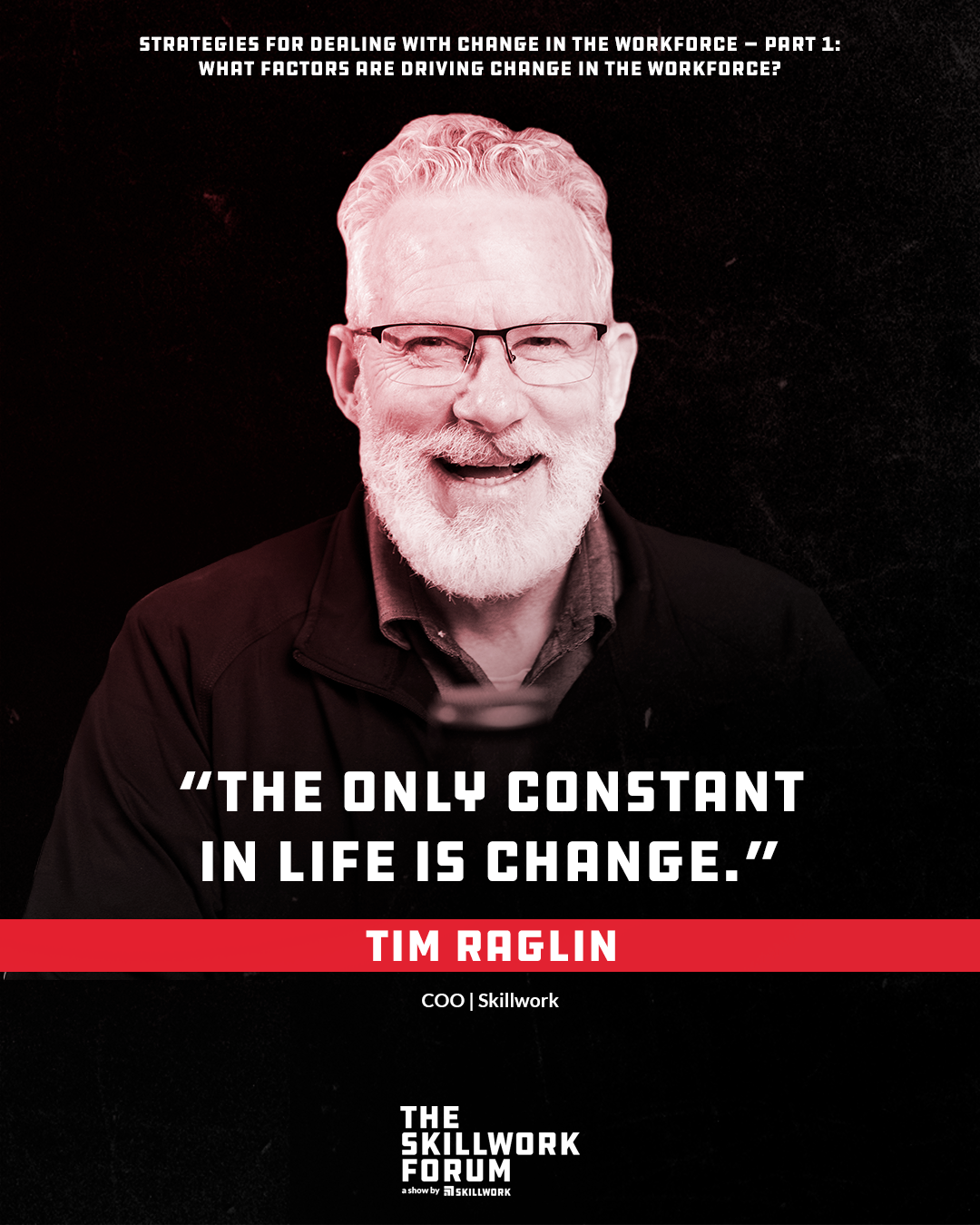 Today, we're talking about the old adage: The only constant in life is change.
And in today's work environment, everything is happening at a more rapid pace, and it's much more impactful. Generally speaking, people don't like change. When poorly executed, change can lead to a loss of productivity, lack of buy-in, and even employees' trust in you.
Because this topic is so in-depth, we're splitting it into two episodes. In the first part of this two-part series, we focus on the factors driving change in the workplace. In the second part, we will discuss how to manage change in the workplace.
Here are some change management statistics to get us started:
A recent study by Gartner notes that the typical organization has undertaken five major firmwide changes in the past three years. Additionally, half of all change initiatives fail, and only 34% would be considered clear successes.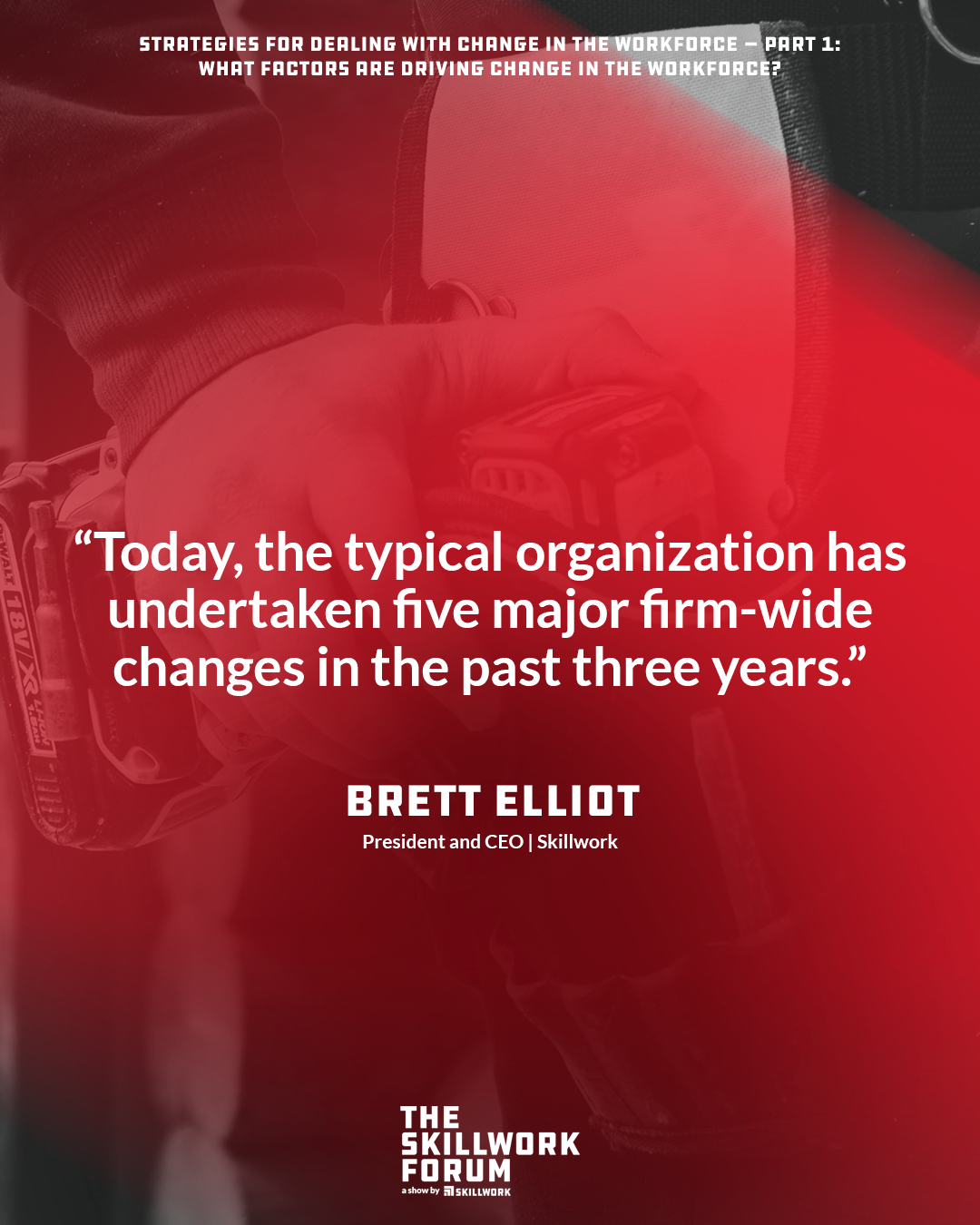 Navigating change in your organization or industry is challenging, and there's no secret to successful change management. It's hard work. In this blog, we discuss three factors driving change and three strategies for dealing with change in the workplace.
What Factors Are Driving Change in the Workplace?
1. Automation
As a travel staffing agency for skilled trades, primarily in the manufacturing space, our team at Skillwork has seen the rapid advancement of technology and automation in these facilities. Today, we're living through the Fourth Industrial Revolution, and change management for new technology implementation is essential.
"The Fourth Industrial Revolution is the concept that manufacturing can benefit from an interconnectedness of all equipment, sensors, procedures, data collection, and IT systems for a total transformation of the way the plant works." —Brett, Co-founder of Skillwork.
And with every revolution comes the need for different skills.
The insecurity that displaced workers feel is very real, but there's so much opportunity now. Workers can begin developing new skills to keep up with technological advancements, making them even more valuable to employers. Change management for technology adoption is an investment manufacturers, in particular, need to make when they begin introducing new technologies, which will help employees through change fatigue in the workplace.
2. Changing Demographics
For the first time, the workforce is mostly comprised of Millennials, workers ages 26 to 41. They have taken over the Gen Xers, ages 41-55, and the Boomers, age 56 plus. Here's how they differ from previous generations.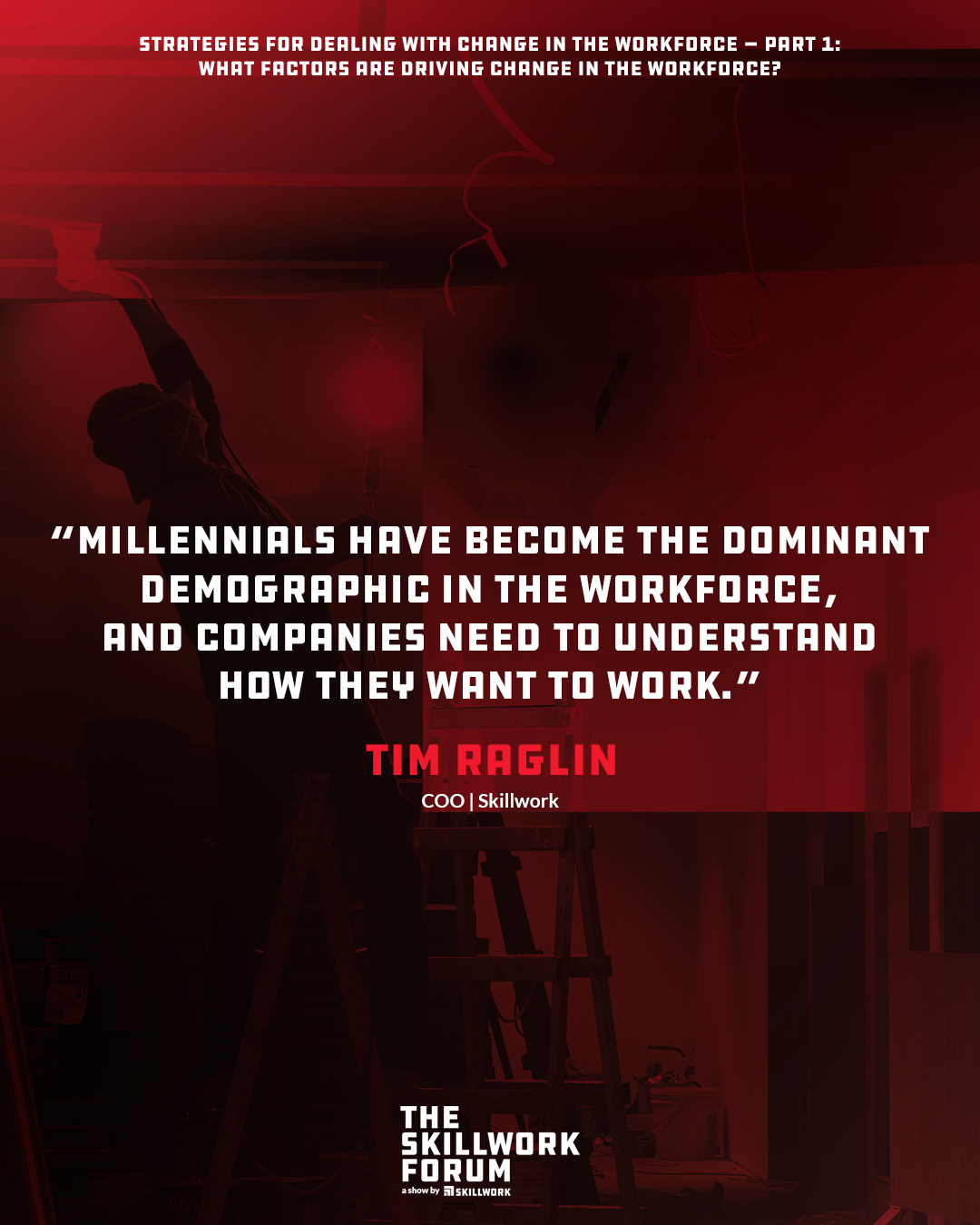 Millennials greatly value flexible schedules. They prefer a more relaxed working environment as well. Keep in mind that change often requires you to be very strict, which doesn't necessarily fit in with the Millennial work ideal.
Millennials are less trusting of leaders. 62% of Gen Z and Millennials think leaders/businesses have no ambition beyond making money. They are less likely to embrace change right away and are naturally resistant.
Millennials are less loyal to an employer. They are more likely to leave a job if unsatisfied. If you implement change incorrectly, you'll end up with much of your workforce walking out the door because they can get a job next door tomorrow.
3. Pace of Change
In 2020, Satya Nadella, Microsoft's CEO, said, "We've seen two years' worth of digital transformation in two months." And the rapid adoption of technology hasn't slowed down. In the past two years, so much has changed. We went from commuting in hours of traffic to working from whatever room of the house was available; doctor's visits turned into video calls; new home-delivery services like Amazon Fresh became available at the click of a button, etc.
Ray Kurzweil, the world-renowned futurist and author, sees an exponential increase in the rate of change. He suggests we will see 20,000 years of change in the next century alone. However, even as the pace of change ramps up, there are strategies for dealing with change in the workplace.
3 Change Management Tips for Managers
Managing transition in the workplace is no easy task. The most carefully thought out change management plan can fail due to poor implementation. In this section, we explain how to handle change at work by sharing three change management tips for managers.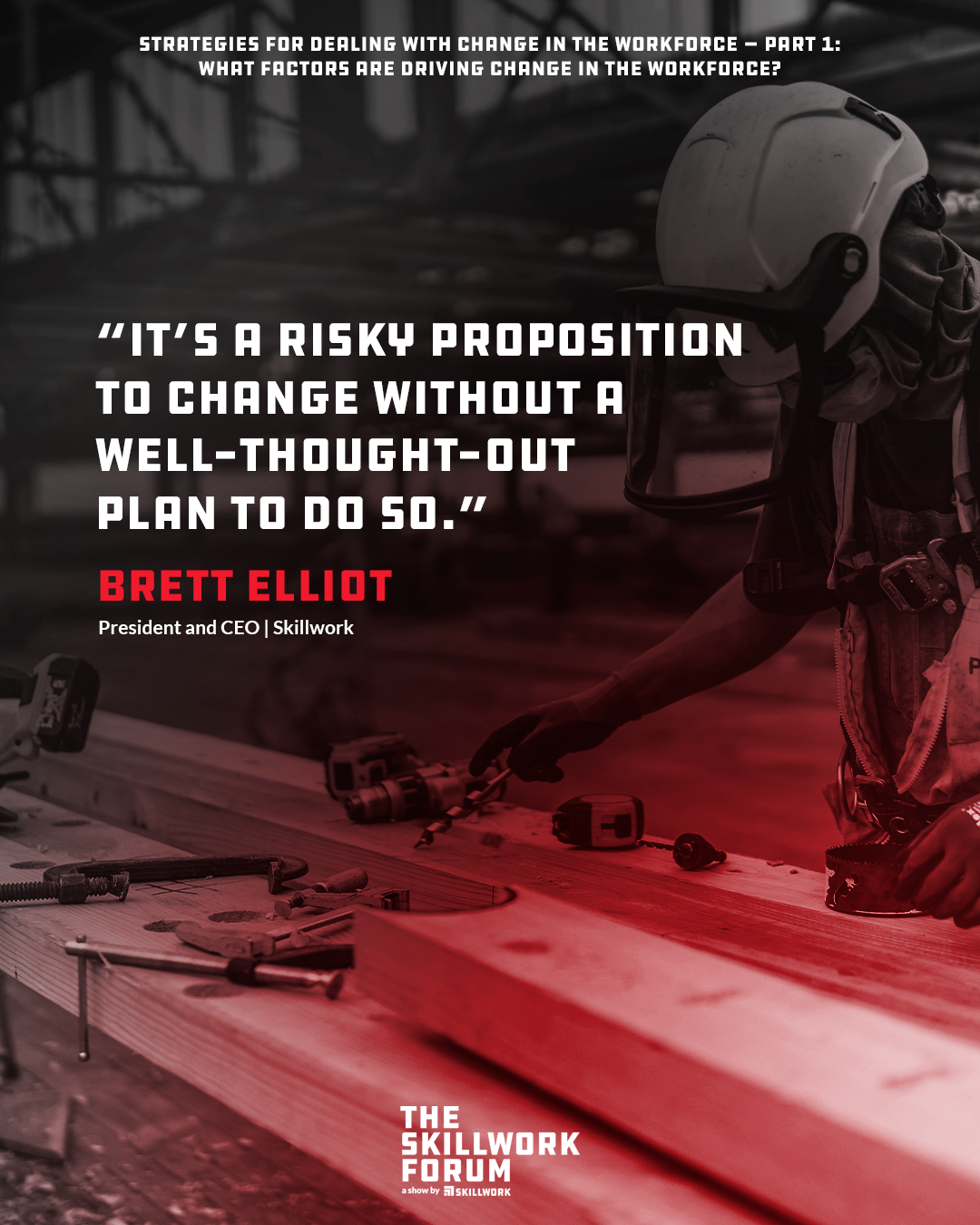 1. Commit to the change(s)
Roughly two-thirds of respondents in a study by McKinsey indicated that the most significant factor influencing a transformation's outcome is the degree of ownership and commitment of the organization's leaders. As a leader, you must be committed to the change. Your buy-in reinforces the importance of the organizational change and encourages others to follow suit.
2. Communicate openly
Helping employees deal with change in the workplace starts with clear communication. When announcing the change, stick to the facts and avoid unnecessary details. Don't speculate what may or may not happen as a result. Offering your own opinion, downplaying the impact of the change, being overly optimistic, setting unrealistic expectations…etc. can all undermine a successful change management plan.
3. Be prepared for resistance
Unanimous acceptance of change in the workplace is highly unlikely. Inevitably, a portion of your workforce won't handle the change well. Do your best to understand the resistant individuals, asking them why the change is so challenging. Explain how the change will be beneficial and why it's happening, so they aren't left in the dark.
Stay tuned for part two of this conversation, where we talk about how to implement change in the workplace.