The Skills Maintenance - Be Driven - with Wes Martin

Skillwork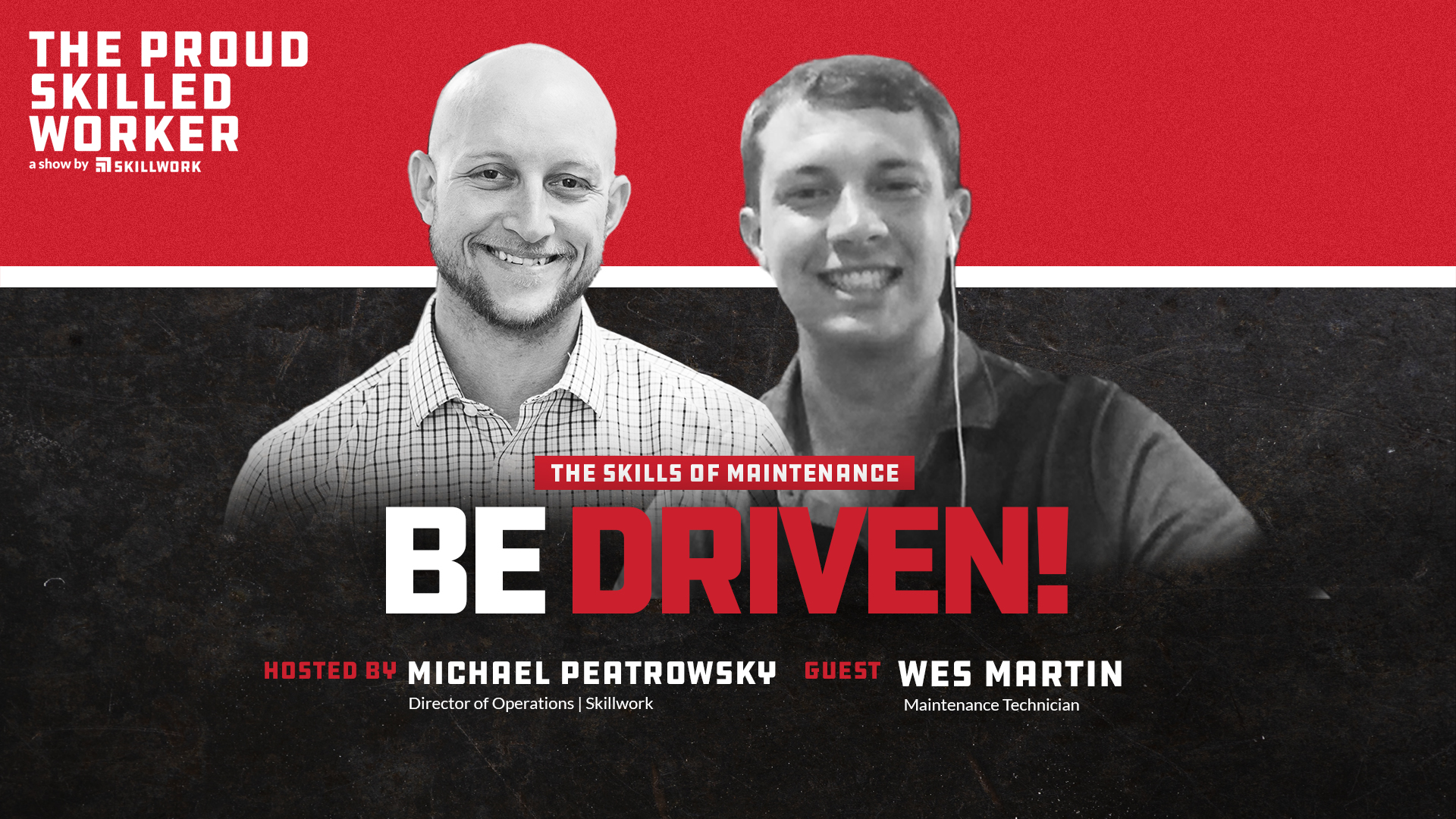 In this empowering episode of
"The
Skills Maintenance - Be Driven," we sit down with Wes Martin, a seasoned Maintenance Technician, who shares his wealth of knowledge and experience in the skilled trades. Wes dives into the importance of having a mentor, being vocal about issues that need fixing, and the crucial role of drive in achieving success. He also highlights the benefits of working with Skillwork, emphasizing how they make life easy for skilled tradesmen. From practical advice to inspiring insights, this episode is a must-watch for anyone in the skilled trades looking to advance their careers and redefine success.
Don't miss out on these valuable insights from Wes Martin!
Watch the full episode on YouTube and learn how to drive your career forward in the skilled trades. Remember to like, share, and subscribe for more empowering content. And if you're ready to take your career to the next level, apply today at
www.skillwork.com
!
#SkilledTradesRevolution
Main Takeaways:
01:10-02:07
"Working
With Skillwork–We Make Life Easy!"
05:18-06:16
"You
Need A Mentor!"
09:11-10:11
"Be
Vocal About Issues That Need Fixing!"
07:40-08:39
"You
Gotta Have Drive!"
Connect with Skillwork:
Reach out to Rveal: