What's the Importance of Vetting Employees for Skilled Labor Positions?

Skillwork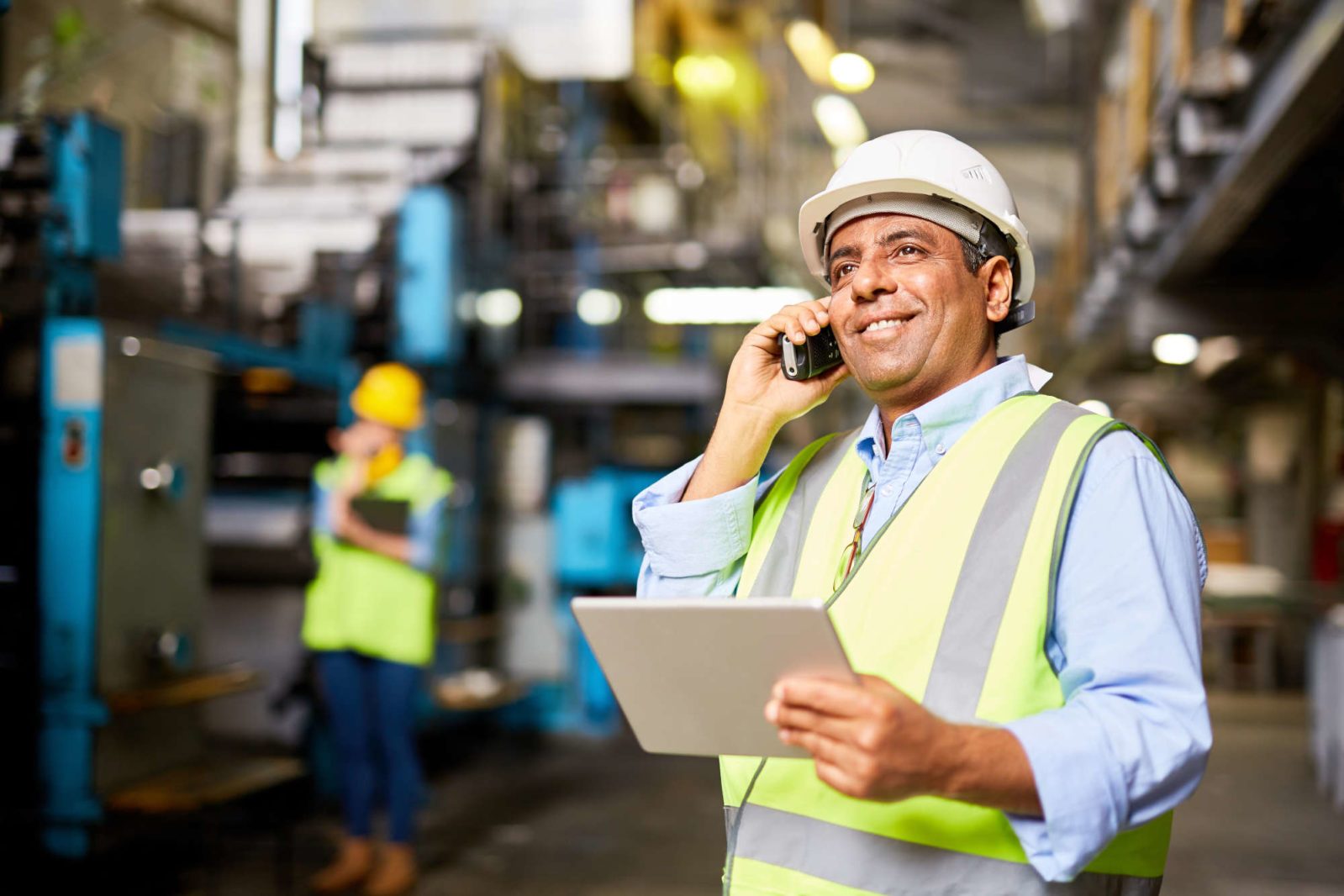 When hiring new skilled workers, knowing how to vet an employee is the most crucial part—a flawed candidate vetting process is costly.
Does your company have a current vetting process for staff?
Additionally, do you know how to vet a candidate properly?
The current skilled labor shortage is leading to unfilled positions and decreased production for trade employers. Instead of following best hiring practices, they're trying to fill positions quickly to keep production and revenue high.
Filling a position quickly may seem like a good short-term solution, but it's not a permanent solution to the labor shortage and will cause more problems for your company long term.
In this article, we're sharing the importance of vetting employees for skilled labor positions. We'll also answer the question "What is employee vetting?" and provide insight into the best vetting process when hiring trade laborers.
Join us as we explore the world of skilled labor gating and vetting.
What Is Employee Vetting?
Employee vetting is the process of investigating a potential hire's background, qualifications, and experience before officially giving them an offer and bringing them on board.
Often, a candidate vetting process involves:
Looking over the person's resume

Contacting references

Running a background check

Verifying skills and experience
If a candidate looks good on paper or passes any initial assessments, you can ask them for an interview and continue to vet them in person.
The Importance of Vetting Employees in the Trades
The importance of vetting employees as a skilled labor employer is to find the right hire the first time because a bad hire can cost you dearly.
Finding, recruiting, and hiring employees can involve lots of time, money, and resources. When you finally hire someone, you want them to:
Possess the skills and experience the position requires

Add value to your organization quickly

Follow safety procedures

and industry best practices
Hiring someone who doesn't check these boxes will put you back at square one with an empty position, decreased production, and lost revenue.
Ultimately, an employee vetting process ensures that you find and hire candidates that are right for the position.
If you're an employer looking to hire tradespeople, it's necessary to know how to vet a candidate properly.
How to Vet an Employee for a Skilled Labor Position
Most employers are looking to cut time and costs, so they want to know, "How long does the vetting process take?" when it comes to vetting a potential employee.
When it comes to finding suitable candidates, it's essential to take your time and vet thoroughly. A good vetting process might take some additional time but will ultimately provide a long-term solution to your staffing needs.
If you want to know how to vet an employee effectively, here are some steps that you can follow when developing a current vetting process for staff.
1. Create Well-defined Requirements
The first step in the candidate vetting process is to define your job requirements and create a clear job description.
If you want the right candidates to apply to your jobs, you need to give them a clear understanding of the job requirements, skills and experience needed, and day-to-day expectations.
2. Screen Resumes
Once you've started to receive applicants, you'll want to screen their resumes and look for the specific requirements that you laid out in the job description.
Remember, you're looking for potential hires that will acclimate to your company and add value quickly. However, you can't entirely tell what a candidate is like from their resume only.
3. Perform a Candidate Pre-screening
Now that you have a smaller list of candidates, you can dig deeper into your list of potential employees.
It can be valuable to revisit applications and resumes to see if anyone should or shouldn't be there. You'll also want to reach out to candidates personally to validate their experience, skills, and certifications/degrees.
4. Measure Personality and Aptitude
After pre-screening, it's crucial to measure each candidate's personality and cognitive aptitude.
Certain personalities will thrive in different roles, so you want to give a personality test to identify the people with the traits necessary to handle your open position. In addition, cognitive aptitude tests show if the person has the capabilities to do the job.
5. Provide a Skills Assessment
Next, you should give a skills assessment to anyone being vetted for a job in the trades.
You've seen resumes and asked about skills/experience, but the best way to truly know that they can handle the roles assigned to them is providing a skills assessment. This will help you validate each candidate's ability to perform job-specific tasks.
6. Interview the Candidate to Validate Expertise
You've looked at resumes, asked about skills/experience, and provided different tests to gauge personality, aptitude, and skill level.
Now, you'll want to reach out to the final few candidates to understand for yourself their interaction style, personality, and professionalism. Connecting with a candidate personally helps you know if they'll be a good fit for your company as a person and professional.
7. Complete a Final Review and Interview
Lastly, it's valuable to do a final review of your top candidates and potentially talk with them one last time.
This process outlined above may seem lengthy, and you might think it's redundant to keep validating and verifying skills, experience, and personality. But remember, you're trying to find a good long-term fit, not a quick, band-aid solution.
Taking your time to walk through these seven steps and thoroughly vet candidates gives you a greater chance of finding and hiring the right employees.
Skillwork: The Best Candidate Vetting Process for Skilled Workers
The great skilled worker shortage is affecting employers all around the country. As a result, production is decreasing, and employers are losing revenue.
Many employers are becoming impatient and hiring employees to fill positions that aren't genuinely qualified or experienced. Unfortunately, the result is an even more significant loss of time and money than if employers implemented a thorough candidate vetting process.
A multi-level, current vetting process for staff in the trades should look like this:
Creating well-defined job requirements

Screening resumes

Performing a candidate pre-screen process

Measuring personality and aptitude

Providing a skills assessment to candidates

being vetted for a job

Interviewing candidates to validate expertise

Completing a final review and interview
The importance of vetting candidates is in finding and hiring employees who provide value in the long run.
But as an employer, you may not know how to vet an employee or have the time to perform such an extensive process in-house.
Fortunately, there's a group of experienced individuals who can help.
At Skillwork, we know how to thoroughly vet a candidate because we created the process outlined above. Our proprietary, multi-level vetting process allows us to start with a large pool of qualified candidates and find those that exactly suit your needs. We handle the extensive legwork of finding and vetting experienced candidates so that you can stay focused on your day-to-day operations. When we find a few candidates that fit your job requirements, all you need to do is talk with them and hire the ones that you want—it's that simple.
Contact us today to talk with a recruiter and see how we can help you get the skilled workers you need, when you need them.