What Are the Top Qualities Employers Look for in Skilled Workers?

Skillwork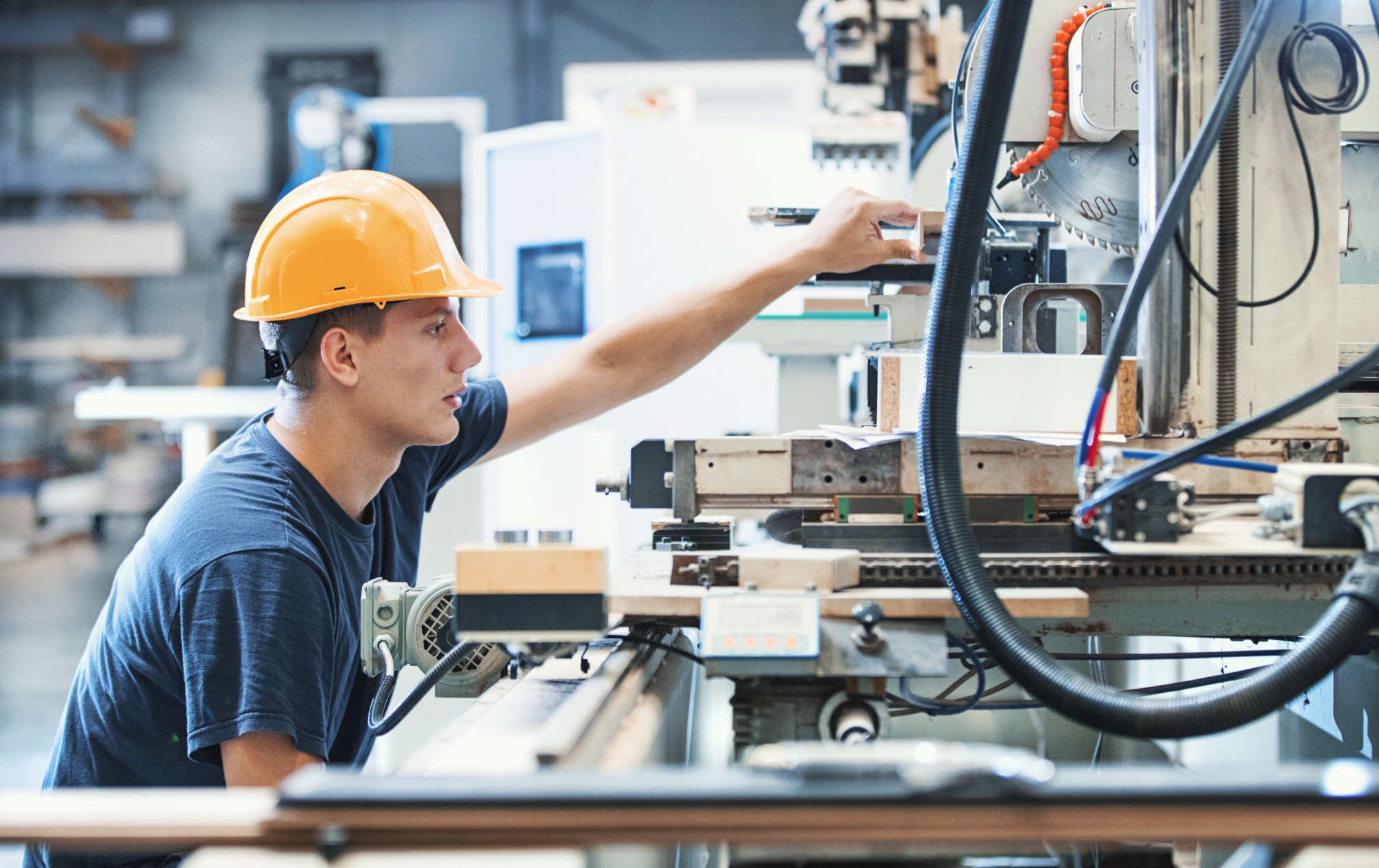 As a skilled worker, do you know the top 10 traits employers look for when searching for new tradespeople to join their teams?
You may not think you need any skills other than the technical expertise you have in your field. Of course, your technical skills are necessary to practically perform your job duties. However, there are many other qualities employers look for when considering new hires.
Apart from technical knowledge, trade employers want well-rounded employees who also possess special aptitudes, skills, or qualities like communication, problem-solving, etc.
So, what traits do employers want in their employees?
You might not know exactly what skills and personality qualities employers want in a skilled worker, but we do. That's why we're sharing with you the top 10 qualities of an employee looking to get hired for high-paying trade jobs.
Keep scrolling to learn all about the key qualities and skills employers are looking for in trade labor employees.
The Top 10 Traits Employers Look for in Skilled Workers
Ready to learn which qualities employers look for in a skilled worker?
Obviously, you'll need to have technical knowledge and skills in your field. If you're looking for work as a boiler technician, it's necessary that you meet all the requirements to become a boiler technician and have experience in the field.
However, there are other skills and personality qualities that employers want their tradespeople to possess.
Here are the top 10 qualities of an employee in the trades.

Safety-conscious
When it comes to traits employers look for, following safety guidelines is always a top priority.
Whether you're a skilled worker in construction or manufacturing, it's important that you can follow safety precautions. Not only can safety hazards put you in danger, they can also jeopardize the safety of others and of the company itself.
Employers want to minimize safety risk and will look for employees who show they take safety seriously.
Reliability
Trade employers also want employees who are reliable and dependable.
Reliable employees show up on time and do the work that's asked of them. If you're reliable and dependable, your employer will trust you and won't hesitate to ask you to handle a particular job, role, or project.
Reliability is also often one of the top qualities employers look for when deciding on who to promote.
Meet Deadlines
Employers need to meet deadlines in order to keep production and revenue high, and it's their employees who make this possible. But when employees don't meet their deadlines, then the whole timeline can get derailed.
As a skilled worker, you'll want to ensure that you respect deadlines and do everything you can to keep work on schedule. Employers want their workers to meet deadlines and won't hesitate to let them go if they consistently miss them.
Good Work Ethic
Another one of the qualities and skills employers are looking for is good work ethic.
Good work ethic includes the previous skills, reliability and the ability to meet deadlines. But it also looks like:
Working diligently on every task, no matter how big or small
Always doing your work excellently
Showing up to work on time
Acting honestly in your dealing with co-workers
Skilled workers who have a good work ethic will consistently be given more responsibilities and have greater favor with their managers/supervisors.
Problem-solving Skills
As a skilled worker, it's important you have good problem-solving skills.
Though most of your job will simply require you to use the skills you learned in school and your apprenticeship, situations may arise that require more innovative solutions. Sometimes, you may find the solution yourself. Or, it may be that you need to talk to other co-workers or managers to get their input.
Don't be surprised when unique problems arise. Embrace them and see them as opportunities to expand your skill set and grow professionally.
Persistence
Piggybacking on the previous trait, persistence is another one of the key qualities skilled tradesmen should possess.
When problems or difficulties arise, great tradespeople don't get frustrated or stop working. Instead, they do whatever it takes to finish the job done or get production back up to full capacity.
Persistently and diligently working at a challenge will show your employers you care about your job and strive to do excellent work 100% of the time.
Cooperation
Most jobs and industries require you to work with others, and the skilled trades are no different.
As a tradesperson, having a cooperative attitude and being able to work well with others is a must. Your specific job or role may not require you to collaborate with others on a daily basis, but there will probably be times when it's necessary.
Whether it's working directly alongside other co-workers or connecting with managers/supervisors on project details, excelling in cooperation will allow interactions and projects to run more smoothly.
Communication
No list of the top 10 traits employers look for in employees would be complete without "communication."
Like cooperation, your specific role may not require you to communicate with others every day. However, there may be times when you'll need to:
Talk with a manager or supervisor about project details
Communicate tasks to other team members
Help a new employee understand their roles or responsibilities
Growing in communication skills is valuable for anyone, but especially for those hoping to get into a management role one day.
Learner's Attitude
Another one of the skills and personality traits employers look for in potential employees is a learner's attitude—a desire to always seek professional growth opportunities.
A learner's attitude may look like continuing your education and training, gaining new knowledge and certifications that make you a more competent employee. Or, it could mean being open to learning skills in a trade different from yours in order to meet a growing need in your organization.
Developing a learner's attitude as a tradesperson is a great way to benefit you in the short- long-term of whatever field you go into.
Positivity
Lastly, a positive attitude is an excellent quality for any tradesperson to have.
Having a positive attitude doesn't mean that you never have a bad day or always respond to tough situations perfectly. But it does mean that you seek to be an encouraging voice in the workplace.
Sometimes, it may even be the way you hold yourself and do your work more than what you say that emits positivity. Employees who show up to work on time, diligently complete their tasks, and uphold the company culture often impact their workplace in a positive way.
Start Finding the Best Trade Jobs Today
Becoming a tradesperson often requires a year or two of school and then a few years of apprentice or on-the-job training. However, there are many other qualities and skills that employers are looking for outside of technical expertise.
So, what traits do employers want in their employees?
The top 10 traits employers look for in skilled workers are:
Safety-consciousness
Reliability
The ability to meet deadlines
Good work ethic
Problem-solving skills
Persistence
Cooperation
Communication
A learner's attitude
Positivity
Whether you possess some of these special aptitudes skills and qualities or not, there's some good news:
It's never too late to start cultivating these top 10 qualities of an employee in your life
Skilled workers are in high demand and there are many job openings nationwide
Are you a tradesperson looking to put your valuable skills to use?
Here at Skillwork, we help skilled laborers get high-paying trade jobs all over the country. As a Skillwork tradesperson, you'll have the opportunity to work short- or long-term contracts in a variety of environments all across the U.S. Our unique travel model allows you to choose where and for how long you want to work—receiving up to $18/hour more than with another agency. We take our time and work with you to ensure that you find the job that's a good fit for you.
Reach out to our recruiters today to hear more about how working with Skillwork can help you get more work as a tradesperson.