A Call To Arms: Update On 2022 Trends In Skilled Labor Staffing

Skillwork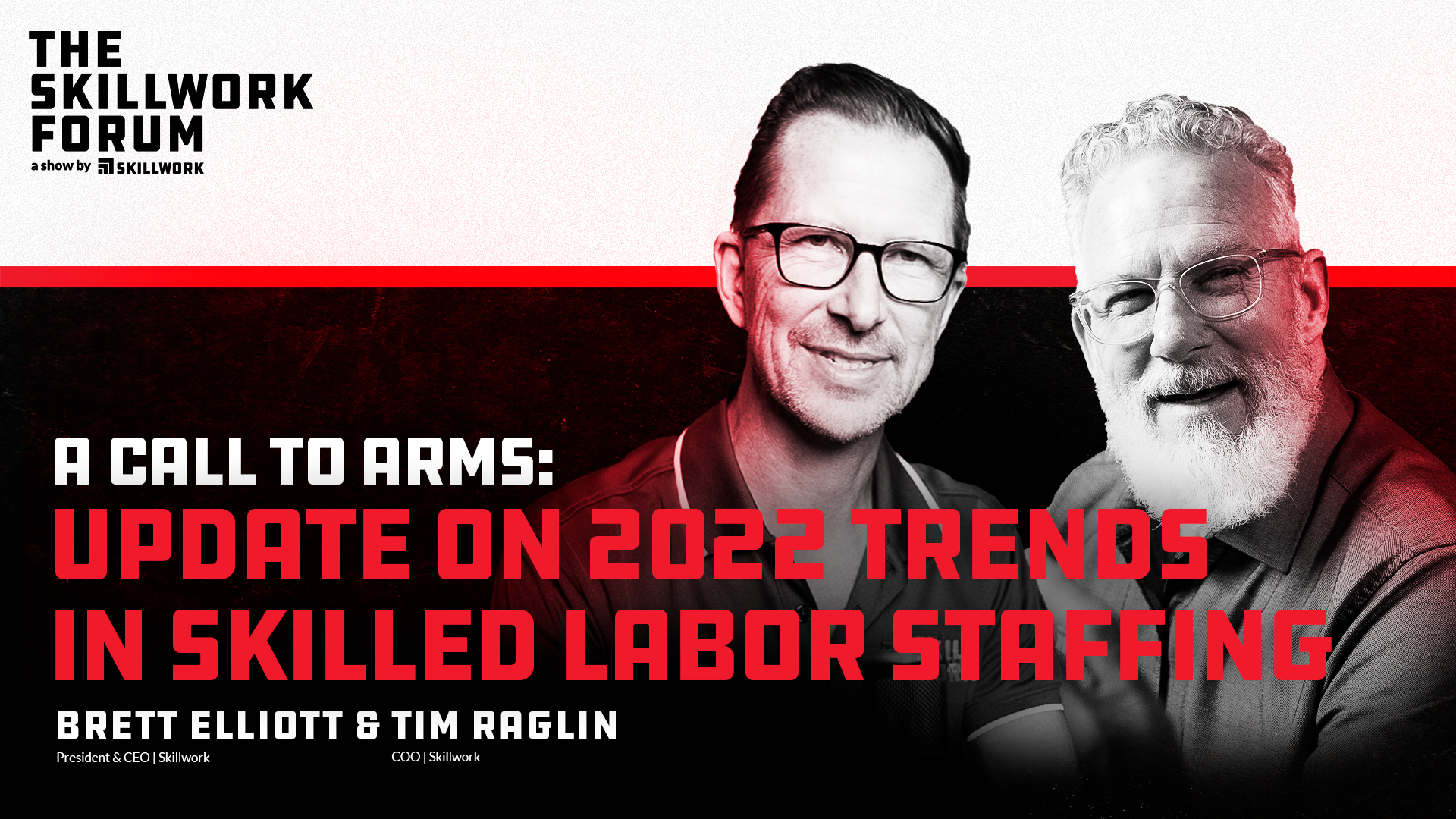 Overview of 2022 Trends in Skilled Labor
At the end of every year, we sit down to forecast the next year so we know what to expect. This helps us plan, set goals, and be strategic in our approach to every year. If you missed it, check out the two-part series on our podcast, "2022 Trends for the Skilled Trades".
We're revisiting them again in this episode because many of these trends are accelerating at a much more rapid pace than we anticipated. It's vital for business leaders to have this conversation and adjust as needed if they want to stay afloat. Here are the 8 trends we predicted to see in 2022:
Skilled labor shortages will increase

Baby Boomer Exodus

/ "

The Big Quit

" - brain and experience drain
Growing demand for greater workplace flexibility
Replacement of current workers will outpace growth and attrition
Automation of the workplace
Rising cost and inflation fears
Supply chain backlog and growing consumer demand
Infrastructure spending
First, honestly ask yourself this: are you actually doing anything to address the shortages and boomer exodus? It's easy to acknowledge the things you "should" be doing, especially so close to the start of the new year, but another thing entirely to actually do something about it.
The answer to that question may very well determine the long-term success of your business.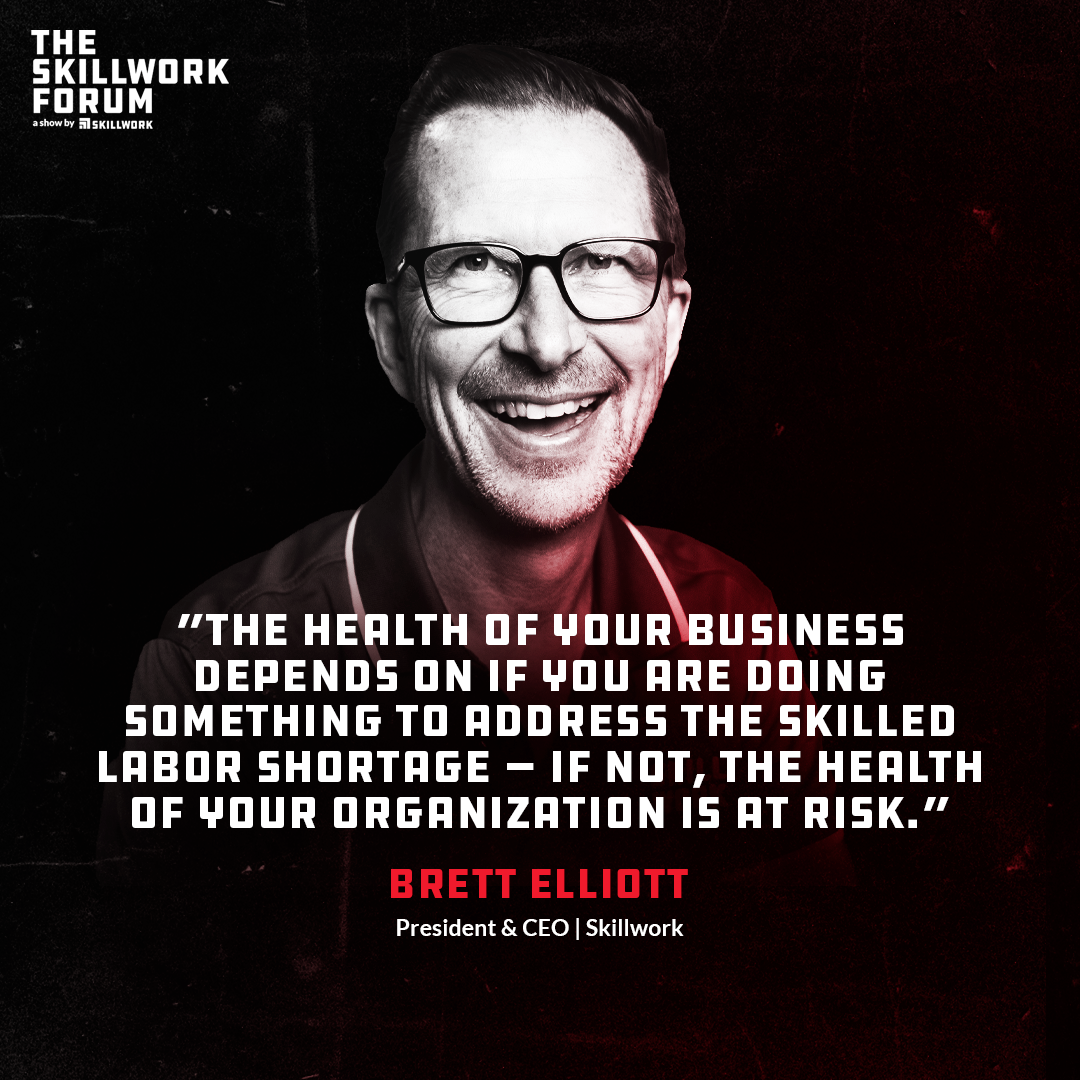 Staggering Increase in Worker Demand / Skilled Labor Shortage Spiking
As baby boomers and others leave the workforce, the shortages will increase
There's an obvious connection between the increasing baby boomer exodus and the skilled labor shortages. Most if not all companies in the trades are well aware of this problem. However, we've seen an enormous increase in shortages—more than we anticipated by this point in 2022.
Some companies are being very proactive in dealing with shortages and getting ahead of their competition, but others are still trying to wait it out. Unfortunately, that strategy will not work in the long term for the vast majority of businesses.
We have seen a 50% increase in demand at Skillwork since January 1 of this year.
We recorded this podcast episode 40 days into 2022. In those 40 days, we've seen a 50% INCREASE in demand for skilled workers from new and existing clients—and that's just from our organization.
We anticipated the growth in 2022, but not at this pace.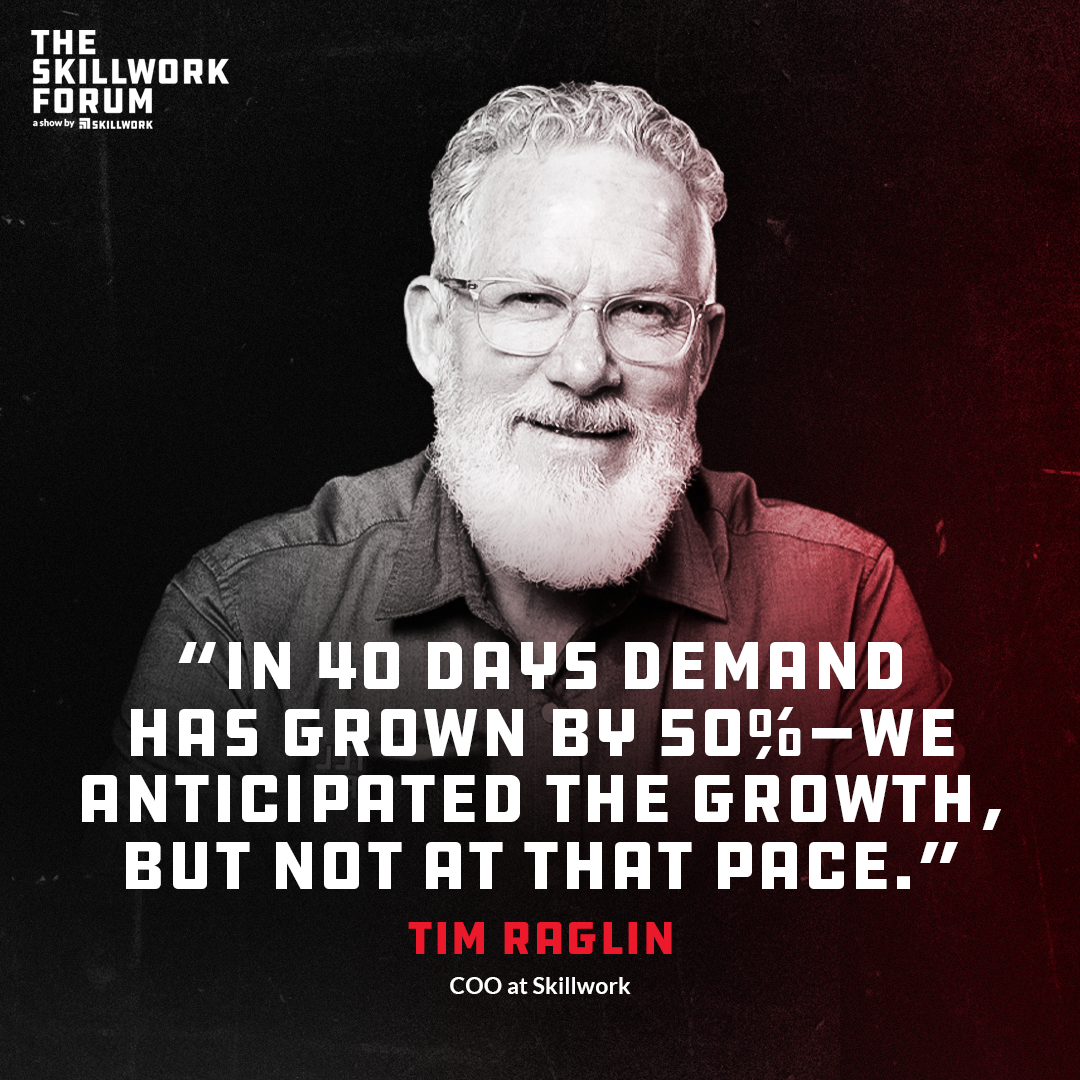 While Skillwork isn't involved with every company nationwide, we do have clients and customers all across the country. So this trend is likely indicative of the nation as a whole. Companies are starting to get really aggressive in searching for talent to fill holes in their workforce.
If you're not one of those companies, we strongly advise being proactive in finding the people you need before it becomes a crisis. Simply based on supply and demand, it's only going to get more difficult to find specialized workers, as it's a very small pool of workers who can actually do those jobs. And unfortunately, that pool isn't being replenished fast enough to keep up with the exodus of baby boomers and others leaving their jobs.
Simply acknowledging the pressures and concerning labor trends won't be enough for your business to keep up if your competitors are being proactive in solving their staffing issues.
What can you do to address your labor challenges?
There are some things you can do to mitigate staffing problems.
First, look at your current team before trying to hire externally. Investing in training, upskilling, and better opportunities for your current employees will help you retain the quality tradesmen you already have as well as increase their skills to fit your changing needs.
Second, you should be looking at wages and benefits for your employees. With the high demand for workers, your wages and benefits need to be competitive or they could easily be "poached" by another company willing to offer better pay and health insurance. Increase wages and benefits to attract and retain quality talent.
Third, you could consider increasing your internal talent team, though this may or may not help depending on what kind of positions you're looking to fill. The reality is that many HR teams are so overwhelmed right now just filling general labor positions that they likely can't help you find the skills many companies are looking for, like specialized maintenance technicians. However, if your organization is just looking for general labor, this could be an option.
Many companies are recognizing that they simply need help in looking to an outside source.
Unfortunately, a traditional temp agency won't be able to find the workers you need, simply by design. They look locally, and oftentimes the workers just aren't there. You need a larger pool—and that's where Skillwork comes in.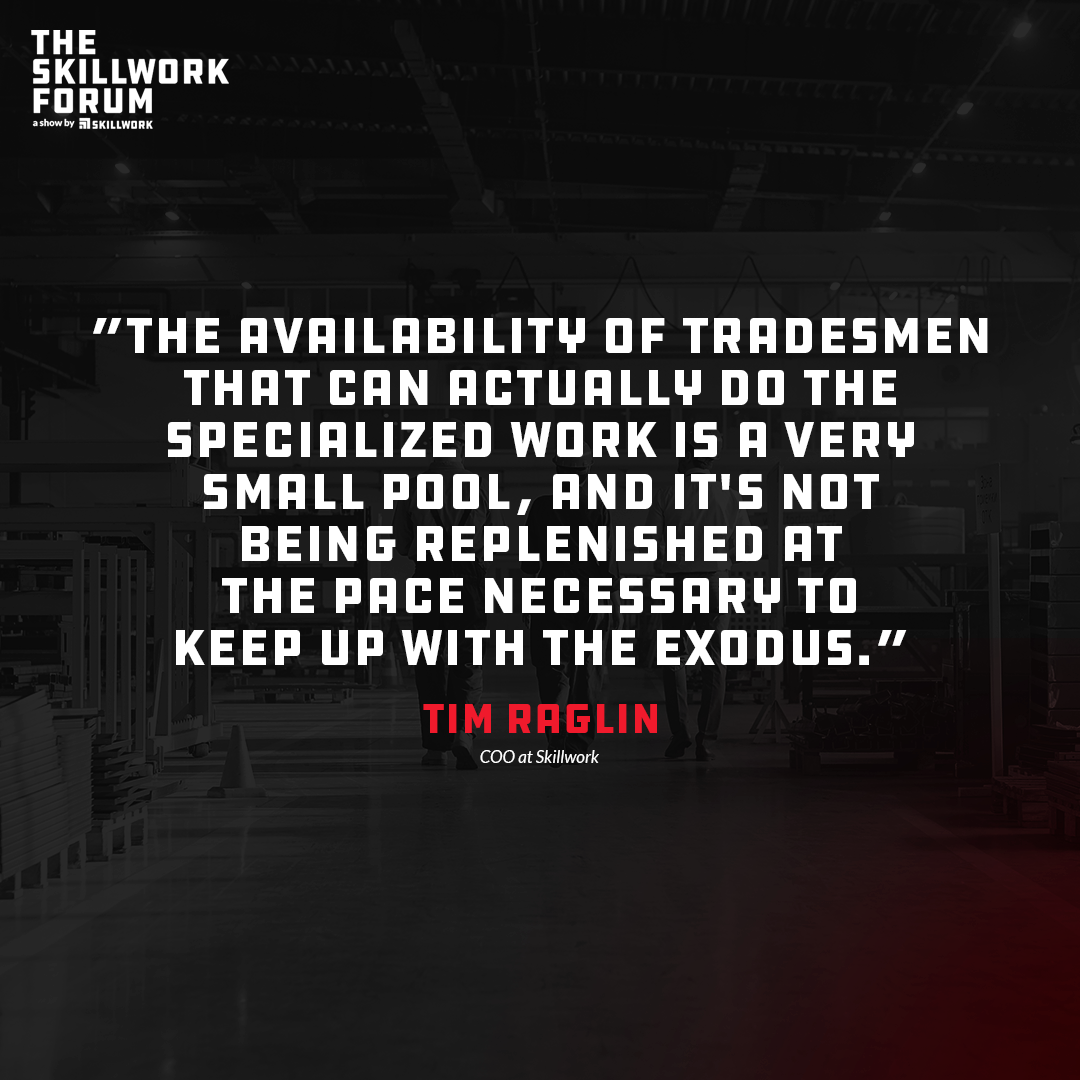 How Skillwork Can Help
Who we are
Skillwork is a travel staffing company for skilled craftsmen. We look nationally for talented, experienced workers and filter all candidates through our proprietary 8 step vetting process to ensure that our clients receive the best fit for each position.
There's been a big increase in large national and international brands asking for help in finding, vetting, and placing on contract highly skilled maintenance techs all over the country. Our client base grew 5x and we've seen 100% growth in demand in 2021 alone and expect that to be even larger in 2022 as needs increase at facilities all around the country.
We founded this company on three core values:
Honor God in everything we do
Bring value and respect back to the trades
Measure our success by the number of lives we positively impact
Our purpose is impacting lives by providing great skilled workers to great companies. We are passionate about what we do and how it can positively impact the health of organizations and workers nationwide. Not only are we finding incredible men and women across the country who are looking for opportunities, but we get to partner with equally incredible companies in their most challenging seasons.
If you need help finding quality, experienced workers, contact us today. We're here to get you the skilled labor you need and keep you ahead of the game in the midst of some of the biggest challenges this industry has experienced to date.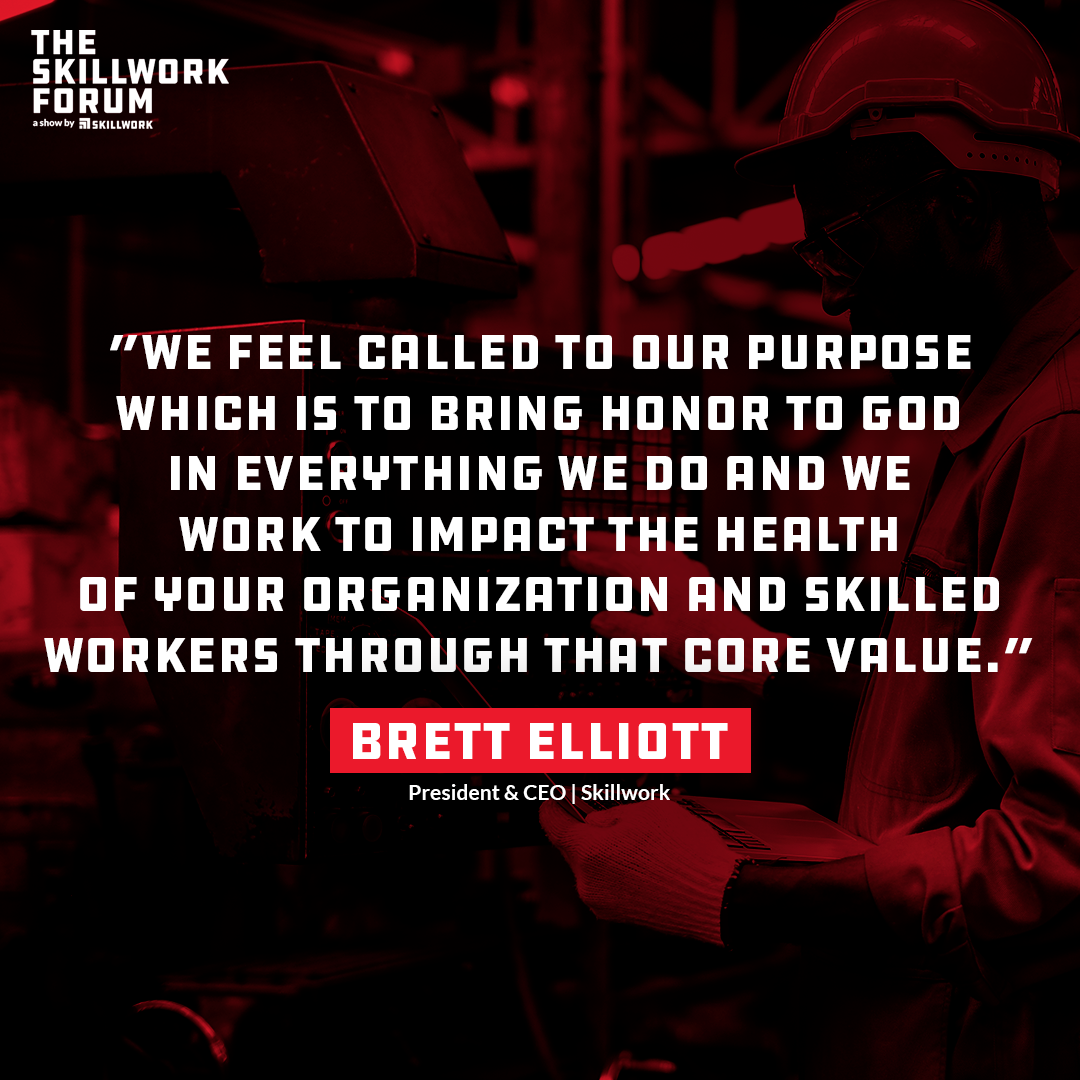 —
Learn more from tradesmen who are actually in the field in our new podcast, The Proud Skilled Worker.
Michael Peatrowsky, Director of Operations at Skillwork, interviews our Skillworkers and talks through their issues, concerns, and experiences. Check it out here!