Top Trade Jobs for Women Who Want to Pursue Unconventional Careers

Skillwork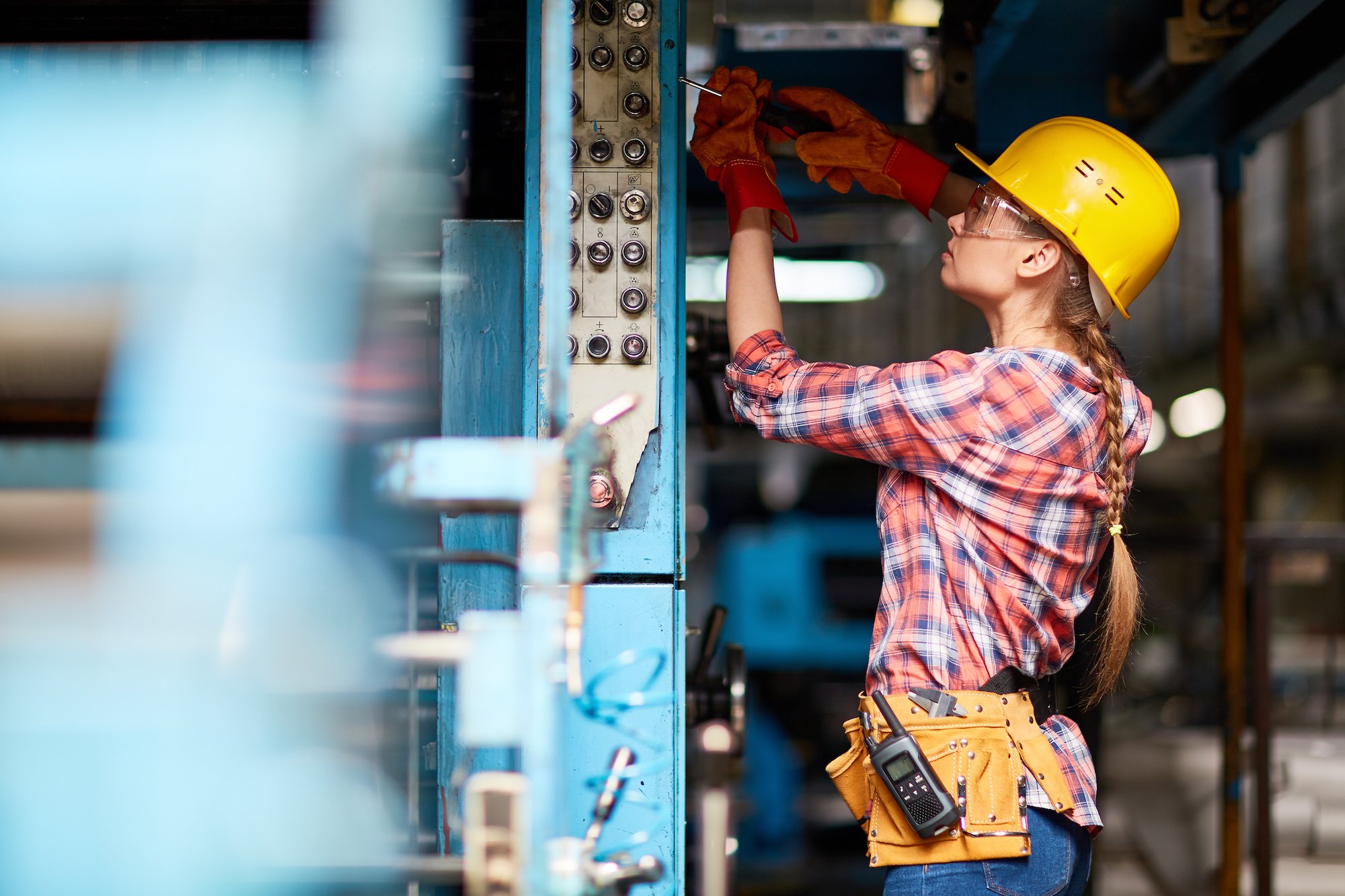 Years of social bias and an expectation that everyone will attend a four-year college, especially women, have resulted in the majority of skilled workers being men. But women bring a unique skill set to the trades and shouldn't be underestimated.
Great careers for women don't stop at stereotypical jobs like teachers and nurses. Some of the best careers for women in the future are in the trades.
So what is a good trade to learn for a woman? Any of them! Some trade jobs are naturally more labor-intensive than others, but it all depends on what you're looking for and what you're good at or willing to learn. In this blog, we discuss some top careers for women in trade jobs.
4 Good Trade Jobs for Women
Since World War II, when women worked the jobs that men left behind, they have established themselves as valuable contributors to the workforce. Rosie the Riveter was the icon of the time, starring in a campaign aimed at recruiting female workers. But, unfortunately, vocational jobs for women in the trades didn't last.
When the men came home, women were expected to return to being housewives. The women who did remain in the workforce were paid less than their male counterparts and often got demoted. We've come a long way since WWII, but there is still a long road ahead.
We want to reinforce the value of women in the workforce, including those who work in trade industries. So if you're looking for trade school careers for females, we've listed four high-paying trades for females to consider.
1. Construction Manager ($98,890)
One of the trades that pay well for a woman is construction management, especially if you have experience in the industry. While a college degree will make it easier to get a job as a construction manager, it's not always required. Instead, you can go through a trade school or gain experience through on-the-job training to prepare you for this career.
The overall value of construction rose by 8% between 2020 and 2021, along with the job outlook for construction managers. Construction managers plan, coordinate, budget, and oversee construction projects from start to finish. They may have a main office, but they're actively involved in construction activities.
2. Manufacturing Supervisor ($67,330)
Manufacturing supervisors directly manage and coordinate the activities of production and operating workers. They ensure everything in the factory is running smoothly. This job is a great alternative to more hands-on work, being more managerial.
The average annual wage for manufacturing supervisors is $67,330. The industry with the highest levels of employment for manufacturing supervisors is plastics product manufacturing, but it has the lowest salary, coming in at $61,420. The top-paying industry for manufacturing supervisors is pipeline transportation of crude oil, with an annual wage of $131,110.
3. Electricians ($60,040)
Becoming an electrician is another one of the best careers for women in the future. We rely on the power of electricity every day, meaning electricians are always in demand. In a male-dominated trade, women tend not to pursue this vocation, but this trend is changing. In the U.S., only 2.4% of electricians are women, but 9.5% of electrical contracting businesses are women-owned.
Electricians install, maintain, test, and repair electrical power, communications, lighting, and control systems. Most electricians learn the trade through an apprenticeship program, but some attend a technical school.
4. Plumber ($59,880)
In the 70s, "Josephine the Plumber" was the first manifestation of a professional woman plumber in the media. In TV commercials, Josephine would endorse Comet sink cleanser as a self-employed plumber, not a housewife. Plumbing is a great trade to learn for females, even if the public has forgotten all about Josephine.
Plumbers typically learn on the job through apprenticeships, so a degree isn't necessary. One benefit of getting a job in this industry is that plumbing is recession-proof. Even during the pandemic, plumbing was considered essential, so plumbers continued to work.
Whether you like working with your hands or have leadership skills that would make you an effective manager, the trades have plenty of job opportunities for women. But where can you find some of the best careers for women in the future?
How to Find Job Opportunities for Women In the Trades
The trades are vital to our country's growth, and we need more workers who are willing to get their hands dirty. Men and women are both capable of working in the skilled trades; we should welcome women in the same way we accept tradesmen.
Currently, there's a shortage of tradesmen, and women can help close that growing gap by pursuing trade school careers for females.
If you want to know the easiest way to find and get hired for high-paying trades for females, get in touch with a Skillwork recruiter. At Skillwork, we match qualified skilled workers with employers looking to fill trade jobs across the U.S.
Apply now to set up a conversation with one of our recruiters and learn about how Skillwork can help you land some of the best careers for women in the future.