What Trades Are There for Females? Interesting Trade Jobs for Women

Skillwork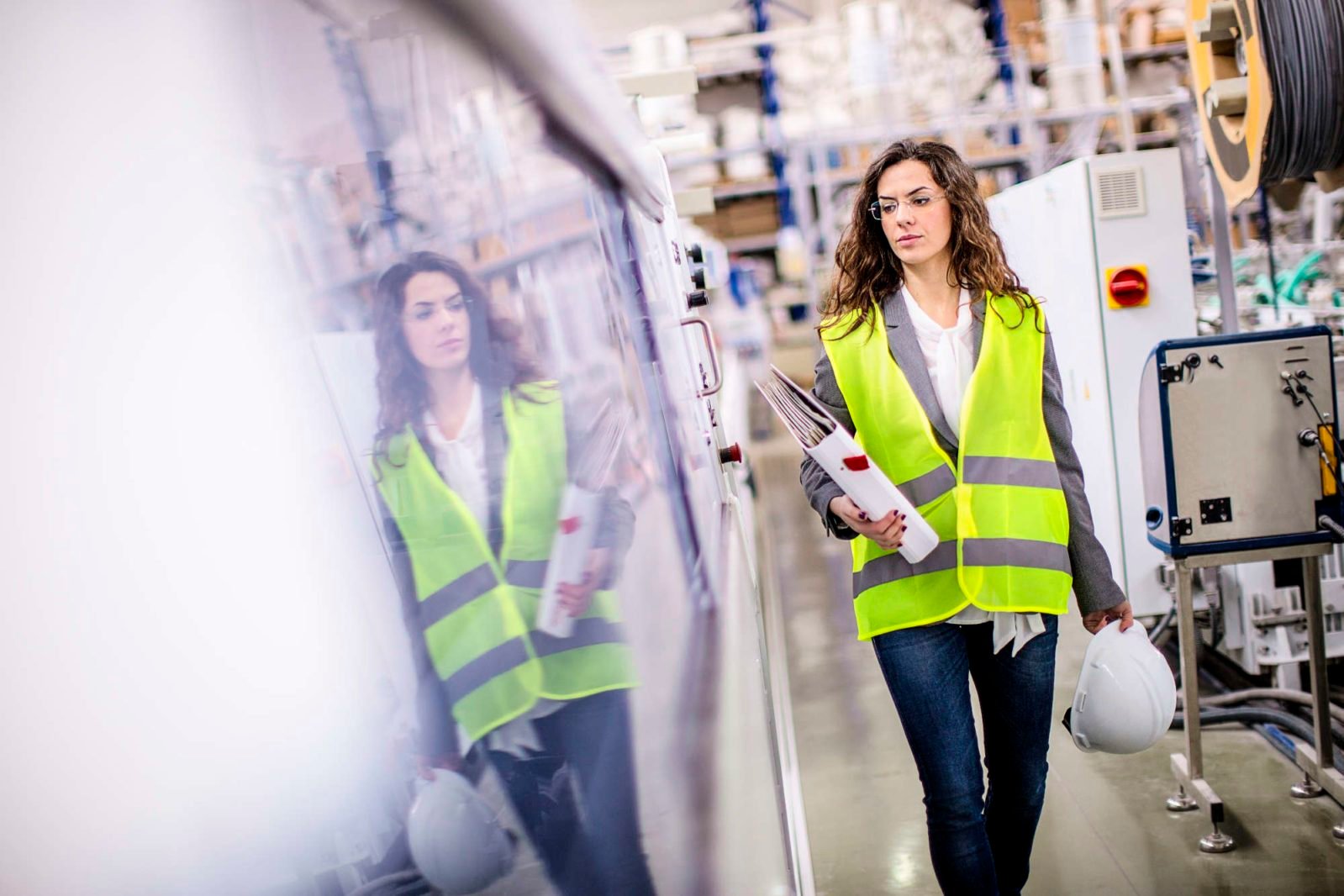 The best trade jobs for females are the same as for men—any of them. Even though men have long dominated skilled labor positions, interesting trade jobs are also available to women.
Are you a woman interested in learning about good trade jobs for females?
Do you know which high-paying trade jobs for females are the best to go into?
Want to see a list of trade jobs for females that are in demand?
Given the current skilled labor shortage and high demand for tradespeople, there's never been a better time for women to pursue a career in the trades. There are also many trades that make good money and provide higher wages to women than other professions.
If you're a female tradesperson asking, "What trades are there for women?" then this is the article for you.
In this blog, we're sharing why women should consider a career in the trades. We'll also provide a list of trades in demand and talk about different trades that pay well.
Keep reading to get an answer to, "What are popular trades for women?"
Why Women Should Pursue Skilled Labor Careers
Skilled labor employers all across the country need workers, and women could be the answer.
The skilled labor shortage accounts for millions of job vacancies across the U.S. Employers are struggling to find employees, resulting in decreased production and lost revenue.
One solution is an influx of new workers—female workers.
Not only could the trades benefit from women being in the workforce, but there are also many advantages of a trade career for women.
Here are five reasons women should consider jobs as skilled workers.
1. High Wages
Money isn't everything when it comes to a job or career, but it is important. When it comes to skilled labor, there are many trades that make good money.
Unfortunately, there's still a disparity nationwide between male and female wages. However, many trade careers boast one of the lowest wage gaps between men and women.
The U.S. Department of Labor Women's Bureau reports that women make an average of 81% of what men make across all occupations. But if you look at specific skilled trades, the story is a little brighter:
Female construction laborers make 89% of what men make

Female electricians make 84.8% of what men make

Female pipefitters, plumbers, and steamfitters make 104% of what men make, meaning they make more than men in this profession
In addition, wages for skilled workers often increase as you gain more experience.
Good trade jobs for women will provide female skilled workers with excellent salaries throughout their careers.
2. Job Security
Second, a career in the trades offers a great deal of job security.
The Bureau of Labor Statistics expects many trade jobs to grow over the next ten years. For example, construction labor and machinist job opportunities will grow 7% from now until 2030. Steady job growth means that there will be a consistent demand for skilled workers.
In addition, increased technological advances require skilled laborers who can install, repair, and maintain these types of machines and equipment. So, even as technology and automation increase, skilled labor jobs won't decrease.
Ultimately, the need for skilled workers is increasing and will always be in demand—a positive sign for job security.
3. Less Schooling
Another reason to look into different trades that pay well is that they require less schooling and time than a typical four-year college degree.
A college degree usually requires four years and nearly $100,000 in tuition and other costs. Instead, learning a trade often requires only two years (sometimes less) of schooling and an apprenticeship or on-the-job training.
In addition, most apprenticeship and on-site training programs provide you with a salary. This means that you can finish school and start making money in much less time than with the four-year college route.
4. Upward Mobility
The best trades to go into in 2021 also provide professional growth and upward mobility opportunities.
Many individuals want to work a job that allows them to move into new positions with increased responsibilities and pay. As you gain experience in your trade, supervisor and management positions become available.
Some women, like Adrienne Bennett of Benkari Plumbing, become masters in their field and run entire companies.
You may need to acquire additional certification or pass exams, but most trade jobs can lead to opportunities beyond entry-level positions.
5. Interesting Job Opportunities
Lastly, the best trade jobs for females offer exciting and unique opportunities outside of the typical work environment.
Do you like working with your hands and being on your feet/active?
Does traveling to different locations or continually learning new skills excite you?
Are you looking for a job that doesn't require working in an office?
Skilled laborers often work in physically stimulating environments. Instead of sitting at a desk or in an office, they're on their feet and using their hands.
There are also a wide variety of interesting trade jobs that each require a different set of skills. So whether you want to work in a technical field or a more general position, the trades offer you many choices.
Some skilled labor employers even offer the opportunity to travel around the country to new locations and work environments.
Now that you know why to consider a career in the trades, let's look more specifically at some high-paying trade jobs for females.
The Best Trade Jobs for Females
Are you wondering, "What trades are there for females?"
There are many good trade jobs for females that you can look into and pursue if you're thinking about a career in the trades.
Here's a list of trade jobs for females that are interesting, offer growth opportunities, and pay well.
Industrial Machinery Mechanic
Do you have good hand-eye coordination and a steady hand when dealing with small parts?
Do you like assembling and disassembling machinery?
Do you have a knack for problem-solving?
If you answered "yes" to these questions, then becoming an industrial machinery mechanic might be the right job for you.
Industrial machinery mechanics have specialized skills to install, maintain, and repair large pieces of machinery. To become an industrial machinery mechanic, you need:
A high school diploma or GED

An associate's degree or courses in welding, math, hydraulics, and pneumatics

An apprenticeship and on-the-job training
Once you've completed these requirements, you'll be considered fully qualified and can start making $50,000+ each year.
Manufacturing Supervisor
Becoming a manufacturing supervisor is a great career path for those who like to oversee processes and ensure that everything is running smoothly.
As a manufacturing supervisor, you directly supervise and coordinate the activities of production and operating workers. Your primary job duties include:
Enforcing safety regulations

Coordinating daily production activities

Inspecting materials and products for defects
This is also one of the top trades that make good money, as the mean salary for a manufacturing supervisor is $66,000/year.
CNC Machinist
Computer numerical control (CNC) machinists use manufacturing technology to produce parts for a variety of industries. They can specialize in a specific type of machinery, like a milling machine, or work with a wide range of different devices.
People who make good CNC machinists often:
Love working with computers

Pay attention to detail

Enjoy creating and making things

Possess good problem-solving skills
Those who wish to pursue a career as a CNC machinist need to have a high school diploma or GED. They'll also be required to get an apprenticeship or enroll in a formal training program.
Women who become CNC machinists can expect to earn anywhere from $40,000 – $60,000/year, depending on your location and years of experience.
There are many other different trades that pay well and provide great opportunities for females, but these are three currently in high demand.
How to Find High-paying Trade Jobs for Females
The skilled labor shortage is leading to high demand for tradespeople. Currently, there are millions of interesting trade jobs all over the country that aren't being filled.
Women entering into the trade labor workforce could help fill these vacancies while making a great living. Some of the other reasons that females should consider pursuing trades that make good money include:
Job security

Less schooling

Upward mobility

Interested job opportunities
For women wondering, "What are popular trades for women?" they can look into becoming a(n):
Industrial machinery mechanic

Manufacturing supervisor

CNC machinist
However, there's no single best trade job for females to go into. Any skilled labor job provides an excellent opportunity for women to learn valuable skills and earn a high wage.
But once you figure out what trade to pursue and fulfill its requirements, how do you find the perfect job opportunity?
At Skillwork, we help qualified tradespeople find the right job. We have partnerships with companies and employers all over the country who need skilled workers. Once you fill out your application and tell us your job preferences, we will match you with the employers that fit your desires. In addition, our unique travel staffing approach allows you to travel around the country to experience different jobs and environments. Tradespeople who work with us also make nearly $18/hour more than they would otherwise.
Fill out your application today to set up a conversation with one of our recruiters and learn about the Skillwork difference.