Everything You Need to Know About the Skilled Labor Shortage in Manufacturing

Skillwork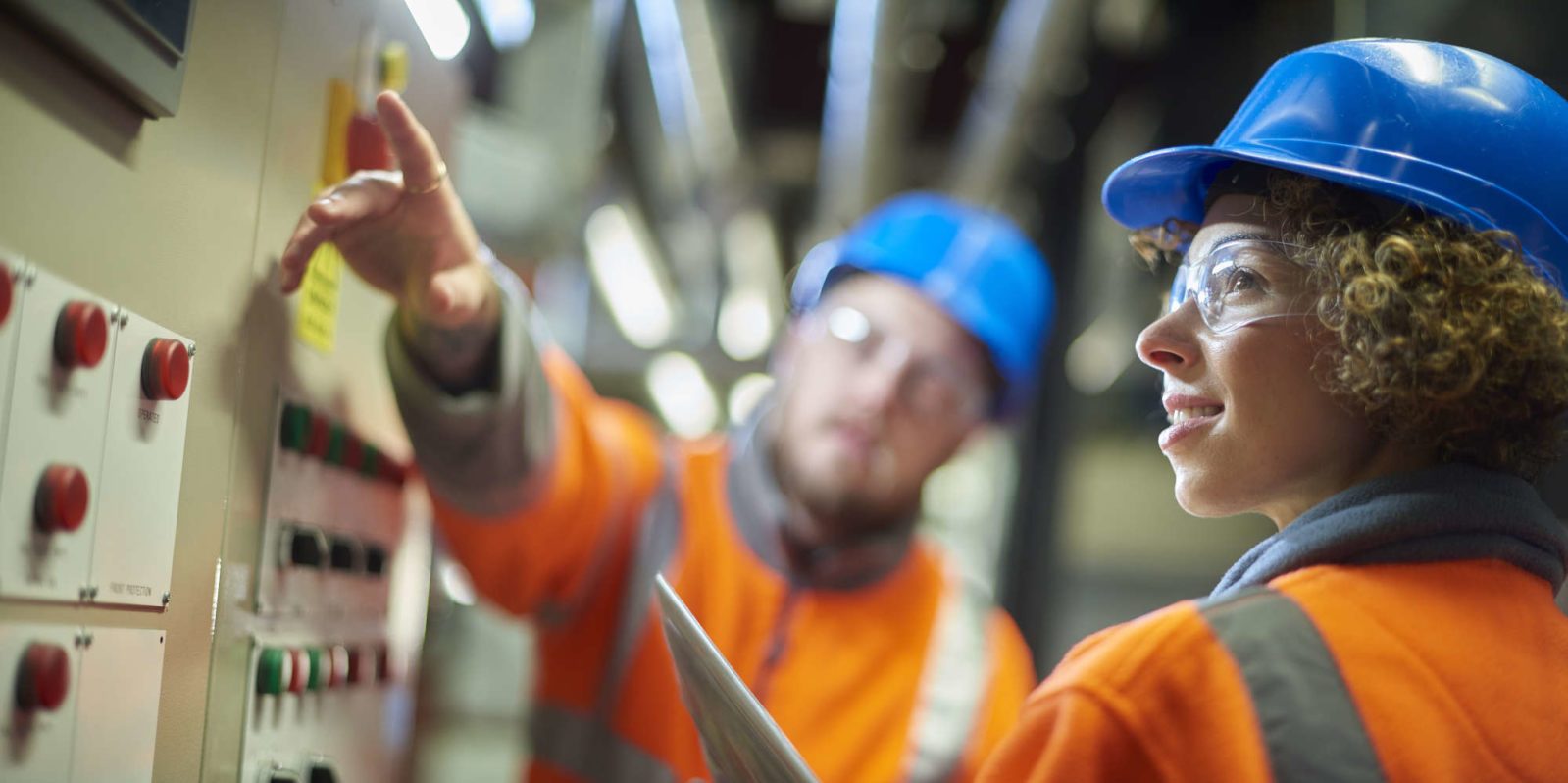 It's no secret to skilled labor employers that there's a skilled labor shortage in manufacturing and commercial construction. But why is there a shortage of skilled workers in these industries, and is there a permanent hiring solution?
Many factors have led to the shortage of qualified workers in many trade industries, but fortunately, there are also ways to overcome hiring needs as an employer.
In this article, we're talking about trade labor and what has led to the shortage of tradespeople in the U.S. We'll also share the best way to find tradesmen in the current market.
Keep reading to learn more about the trade labor shortage and what solutions exist for skilled labor employers.
Why Is There a Shortage of Skilled Workers?
Skilled labor researchers and employers point to many contributing factors to the current shortage of tradespeople.
Here are three factors that have led to a seeming skilled labor shortage in manufacturing and commercial construction.
1. The 2008 Recession
The Great Recession of 2008 was brutal on every industry. However, it was especially challenging for those in commercial construction and manufacturing.
Commercial Construction
From 2006 to 2007, there were nearly 900,000 established construction companies in the U.S.—an all-time high. This high number of companies also meant a large number of jobs.
Starting in 2007 (right before the 2008 Recession), the number of construction companies and jobs began to decline, which continued until 2013. Many companies had to lay off employees, and these employees often looked for jobs in other industries.
The year 2014 marked the first time since 2006 where the construction industry showed signs of growth. The U.S. Bureau of Labor Statistics (BLS) expects the number of construction jobs to grow faster than any other industry. However, the number of skilled labor employees hasn't caught up with the growth, leaving commercial construction employers facing hiring and productivity shortages.
Manufacturing
Like commercial construction, the manufacturing industry was hit hard by the 2008 Recession. Nearly 1.4 million manufacturing jobs were lost from 2007 to 2014. The manufacturing industry experienced a sharp decline in 2007, followed by a slow recovery that continues to this day.
Since 2014, manufacturing has increased, and employment options are plentiful. There are over 500,000 skilled labor job openings in manufacturing today. Yet, employers can't seem to fill these gaps due to the skilled labor shortage in manufacturing.
The 2008 Recession caused the commercial construction and manufacturing industries to decline rapidly. Companies went under and laid off hundreds of thousands of skilled workers. Even as these two industries recover, there's still a seeming shortage of qualified workers.
2. Retirement Rates vs. Employment Rates
A second reason for the trade labor shortage is the growing disparity between the number of tradespeople retiring versus those entering the workforce.
The U.S. Census Bureau estimates that nearly one-fourth of the manufacturing workforce is 55 or older. As baby boomers age and retire, there aren't enough young people starting careers in the trades to fill their positions. This trade shortage itself is due to several factors:
Priorities in education

Misunderstanding of the trades

Lack of adequate in-house training
Let's take a look at these factors more in-depth.
Priorities in Education
First, the school system is failing to acknowledge and address the trade worker shortage. The skilled trades have taken a back seat to college and university learning.
Skilled trade labor is needed and offers a valuable career alternative to the traditional college route. However, the education system pushes high school students toward a four-year degree instead of providing opportunities in vocational, trade learning.
Bringing skilled trade classes back into high schools can help train younger Americans to take over trade jobs from retiring Baby Boomers.
Misunderstanding of the Trades
Piggybacking off of number one, many people have misunderstandings or stereotypes about trade labor. Here are three of the most common stereotypes followed by the actual truth:
Stereotype #1: All skilled laborers are men.
Truth #1: Anyone, regardless of sex or gender, can become a skilled worker. Men may have historically dominated skilled trades, but the same jobs and opportunities are available to women, and the number of women in the industry is increasing.
Stereotype #2: Skilled laborers aren't educated or intelligent individuals.
Truth #2: Skilled workers may not have a 4-year college degree, but they must complete rigorous courses, apprenticeships, and training programs. Skilled workers have the word "skilled" in their name because they possess highly specific knowledge and understanding in their line of work.
Stereotype #3: Skilled laborers don't make much money.
Truth #2: The manufacturing and commercial construction industries pay trade workers very well. Most skilled laborers start out making more than $20 per hour, with salaries increasing with gained experience. With the growing shortage, wages are growing to incentivize workers, and some trade laborers make over $100,000 per year.
Lack of Adequate In-house Training
Lastly, commercial construction and manufacturing industries have cut back on in-house training and apprenticeships. Removing training and apprenticeships might save money in the short term, but it's costly for long-term production and growth.
Equipment and machines are becoming more advanced. Yet, some employees aren't receiving the proper training to maintain, fix, and use these pieces of equipment. Employers could encourage younger, less experienced men and women to step into new roles by offering in-house apprenticeships or job-specific training. This would help alleviate some of their staffing needs.
As a skilled labor employer, you can't control all of these retirement or employment factors. But what you can do is prioritize education, training, and wages for your employees.
3. Failure to Adopt New Hiring Practices
Failure to change is the biggest hurdle keeping skilled labor employers from overcoming the skilled labor shortage in manufacturing and commercial construction—specifically, the failure to adopt new hiring practices.
Throughout this article, we've used phrases like "seeming shortage of qualified workers" and "seeming skilled labor shortage in manufacturing." That's because we believe the trade labor shortage may not be as dire as employers think. There are available skilled workers, but employers aren't adapting their hiring practices to meet their employment needs.
Have you ever thought about taking a short-term travel staffing approach to hiring skilled workers?
This method may sound crazy, but it may also be the solution you're looking for to fill staffing needs quickly and efficiently.
A travel staffing approach can help you take control and grow your business. It provides a large pool of qualified candidates who are expertly vetted by a personal skilled labor recruiter. Your recruiter ensures that the applicants you receive fit your needs and can provide the highest value.
By getting the quality talent you need when you need it, you can:
Reduce risk

Take on new projects

Meet deadlines

Retain top talent

Reduce burnout
Overall, a travel staffing approach to hiring benefits your bottom line by providing short-term skilled workers to fill your gaps and keep production high.
Overcome Your Shortage of Qualified Workers
"Why is there a shortage of skilled workers in the U.S.?" is a question that many employers are seeking to answer. A lack of skilled talent means lowered productivity and lost revenue.
The 2008 Recession and increased baby boomer retirement rates are two factors that have negatively affected skilled labor recruiting and hiring. Yes, these significant events won't go away overnight. However, using a skilled labor recruiter and adopting a travel staffing approach is a way you can start actively chipping away at your employment needs.
At Skillwork, we realized that a hiring change needed to be made, so we made it. Instead of sticking with old hiring practices, we developed our proprietary 8-step gating and vetting process that helps us find the right skilled worker for employers nearly 100% of the time. With our tried-and-true travel staffing approach, you'll have quick access to top talent anytime you need it. When you partner with us, staffing shortage worries will become a thing of the past.
Contact us today for an obligation-free consultation. Our Recruiters will work with you to understand your needs and help you overcome the skilled labor shortage in manufacturing or commercial construction.