Which Construction Trades Pay the Most?

Skillwork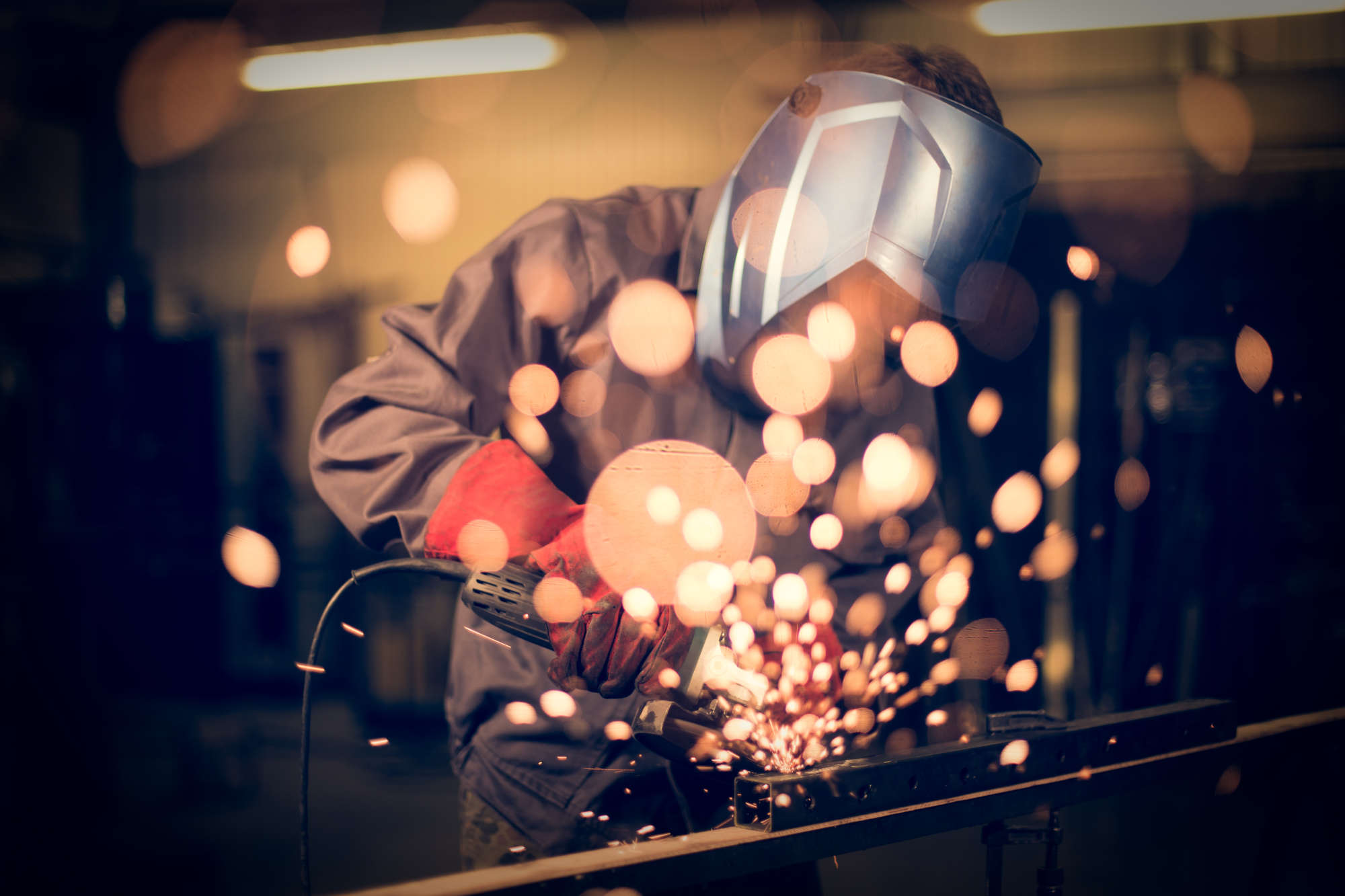 What are the highest paying construction jobs?
How do I find the best-paying construction jobs?
These are two questions that a lot of tradespeople in the construction industry are asking, especially as wages and benefits for skilled workers are on the rise. If you're someone with experience in the construction industry who desires an increase in salary, the time has come.
However, working one of the highest-paying construction jobs in the U.S. may mean finding a new job. Or, it may require you to get some additional training or upskilling.
For those willing to switch jobs or upskill, there are many high-paying construction jobs available right now.
So, what's the highest paying job in construction?
We're glad you asked.
In this article, we're taking a look into the construction sector and answering the question "Which construction trades pay the most?" We'll share:
Why construction jobs (and other trades) are seeing an increase in wages
A list of the highest paying jobs in the construction industry (and the qualifications needed to get them)
Ways to increase your salary as a construction worker (or tradesperson in general)
How to find and get hired for top-paying construction jobs
Let's jump on in.
Why Are Construction Workers Paid Well?
For years, and despite their necessity for our country's economic growth and development, construction trades (and all trades in general) have been underpaid compared to jobs in other industries.
However, salaries for tradesmen in construction and other industries have begun to increase. In addition, many employers are starting to offer more attractive benefits packages to qualified workers (e.g., flexible PTO and work schedule, childcare assistance, gym memberships).
There are a few reasons for these changes in salaries and benefits in the trades:
The Great Resignation has left employers with lots of open jobs
Baby boomers are reaching retirement age and leaving the workforce
Advanced technologies are emerging that require workers with new skill sets (more on this later)
Despite all these challenges, trade employers need to find and retain workers so they can keep production and revenue high.
So, what's the solution?
Employers are increasing wages and offering better benefits packages to either:
Incentivize tradespeople to stay at their company longer
Attract new talent to their workplace
The bottom line is that salaries for tradespeople are finally starting to rise.
Now is a great time for anyone who's been thinking about a career in the trades to make the leap. Or, take your current skill set, add some new experience, and switch to another trade that pays better.
The Top 5 Highest-Paying Construction Jobs in the U.S.
Does construction pay well?
Yes, it can. Especially if you know which construction trades pay the most and the training/experience/certifications needed to become qualified for them.
So, here's a list of the top five highest-paying jobs in the construction industry and their qualifications.
#1: Construction Managers
At the top of our list of highest-paying construction jobs are construction managers, with an average salary of $97,180/year. Job growth for these positions is also expected to rise faster than the average for all occupations (11% between now and 2030).
Construction managers oversee and supervise construction projects from start to finish. They help with planning, coordinating, and budgeting high-level operations.
Though getting a bachelor's degree can be helpful to become a construction manager, it's not necessary. Often, previous construction experience is required, and many construction companies are willing to hire someone who has construction experience and no bachelor's degree over someone with no experience and a bachelor's degree.
#2: First-Line Supervisors
Right below construction managers in terms of pay (and company structure) are first-line supervisors of construction trades and extraction workers. They have an average wage of $67,840/year and a projected job growth of 4.8%.
First-line supervisors work closely with the construction manager and oversee the daily operations on a construction site. They're also responsible for ensuring safety on the job site.
People who want to go into this profession need:
A high school diploma or GED
5 years of construction experience
Getting an apprenticeship and certifications (like a construction superintendent certification) can also help you land a job as a first-line supervisor.
#3: CAD Technicians
CAD (computer-aided design) technicians (also called drafters) work with architects and engineers to create plans and schematics for construction projects. They take the architect's or engineer's plans and create a visual, 3D representation that's used by workers at the job site.
Drafters make an average salary of $57,960/year with 17,500 job openings expected each year. They typically need an associate's degree from a community college or technical school, but a 4-year college degree isn't required. Upon completion of a CAD technician program, drafters can be hired for work full-time.
#4: Electricians
Right below CAD technicians in terms of pay at $56,900/year are electricians. The electrician job field is expected to grow 9% over the next ten years and has about 84,700 job openings each year during that period.
Electricians handle everything dealing with electrical wiring and power. They usually learn through an apprenticeship and often need to be licensed.
#5: Heavy Vehicle and Equipment Mechanics
For those who like to work with their hands and fix machinery, becoming a heavy vehicle or equipment mechanic is a great field. This field offers a good salary at around $53,370/year and has an expected job growth rate of 11% (faster than other occupations).
Heavy vehicle and equipment mechanics inspect, maintain, and repair large pieces of machinery needed for commercial construction projects. Their job is vital for ensuring the safety of workers in the field and projects staying on course.
A high school diploma (or GED) and on-the-job training are the only requirements needed to get into this field.
How to Increase Your Pay as a Tradesperson
We already mentioned earlier that a majority of the salaries for tradespeople are increasing across the board.
However, there's a way to further increase your pay as a trade worker—upskilling.
The Fourth Industrial Revolution (4 IR) is already happening and is affecting both the manufacturing and commercial construction industries. It's marked by advances in new technology, like automation, AI, and interconnected systems.
As employers update their equipment and machines with these new technologies, they'll need workers with the skills to operate, maintain, and fix them.
The five highest-paying construction jobs we listed above are all fields that will see increases in 4 IR technology. So, staying up to date on industry advancements, skills, and certifications is a must.
But regardless of what your specific trade skill might be, 4 IR is providing a unique opportunity for willing tradespeople to learn new skills and stay relevant. Any tradesperson who adds new skills to their skill set will be setting themselves up for success (and a higher salary) now and in the future.
Apply for the Best-Paying Construction Jobs Today
Though the trades are vital for our country's growth and development, their salaries have often lagged behind other industries and occupations. However, workplace changes like the Great Resignation and Labor Shortage have catalyzed an increase in skilled labor salaries and benefits packages.
In particular, the construction industry has a large number of high-paying jobs. So, what's the highest paying job in construction?
Construction management is one of the best-paying construction jobs, followed by:
First-line supervisors
CAD technicians
Electricians
Heavy vehicle and equipment mechanics
The Fourth Industrial Revolution is also bringing technological advances and the need for new skill sets. Tradespeople who invest in these skills can make themselves more irreplaceable and also see an even further increase in wages.
Are you a tradesman looking to get hired for some of the highest-paying construction jobs in the U.S.?
At Skillwork, we connect qualified tradespeople with high-paying trade jobs all over the U.S. Our travel structure allows you to choose when and where you work. We provide you with a travel itinerary, travel stipend (which you can spend all of or pocket what you don't use), and ensure that you get paid top dollar for your services. Most of our skilled laborers make $18/hour more with us than with another agency.
Contact us today to talk with a Skillwork Recruiter to learn more about how we help skilled workers get the job they've always wanted.