What Is the Highest Paying Trade? Your Guide to Skill Jobs That Pay Well

Skillwork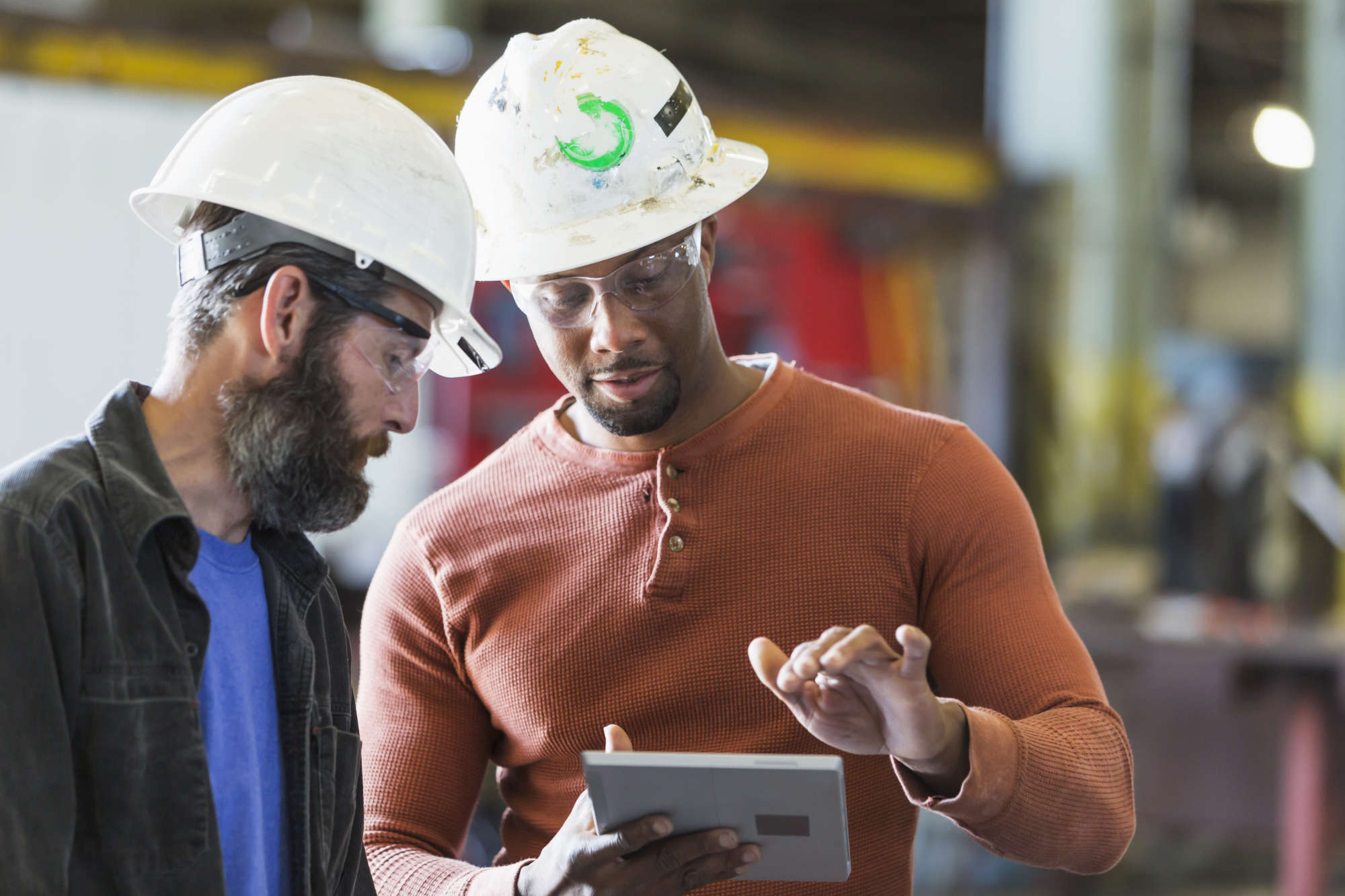 Did you know that:
Getting into many of the

highest paying trade jobs in America

doesn't usually require going to a 4-year university?
In-demand trade jobs in America provide some of the most stable and well-paying career opportunities?
Once you're an experienced tradesperson, there's an easy way to get more work and make more money as a skilled worker?
For the past few decades, trade career options have long been overshadowed by the traditional 4-year college route. But as the trade labor shortage continues and the salary for skilled workers increases, now may be the time to look into skill jobs that pay well.
If you're interested in learning about the best trades to get into for the future or trades that earn the most money, keep reading.
We're diving into the world of skilled trades and sharing information regarding the highest paying skilled labor trades in America. For those who are already skilled in a trade, we'll also share the best way to find more work and make more money in your trade.
Are you ready? Let's get started.
Which Are the Highest Paid Trade Jobs in America?
One of the most common questions regarding good trade jobs to get into is, "What is the highest paying trade?"
There are actually a large number of trade jobs in America that:
Require a high school diploma/GED and as little as two years of vocational schooling
Provide you with a salary during your apprenticeship or on-the-job training
Offer great pay, benefits, and long-term job security
Here's a list of trades with the highest demand and salaries.
Construction Site Supervisors
Construction managers are one of the trades that make the most money. On average, they make around $97,180/year. They're also one of the best trades to get into for the future, as the expected job growth is 11% (faster than average).
However, unlike many other trades, site supervisors often need a good amount of construction experience and a bachelor's degree. A common route for this career field is:
Learning a construction trade (carpenter, electrician, plumber, etc.)
Working as a skilled construction laborer for a few years
Taking construction management courses
Some employers may even help you pay for your courses or directly promote you to a manager if you work with them for a while and show that you can handle increasing levels of job responsibility.
Electrical Technician
Electrical technician trade jobs in America are also skill jobs that pay well, with a salary of around $32.48/hour or $67,550/year.
To become an electrical technician, you need an associate's degree from an accredited trade school. Once you receive your degree, you can often jump right into your career without an apprenticeship. Though, some on-the-job training may be necessary to understand your specific roles/responsibilities within the company you work for.
Field Service Technician
Starting a career as a field service technician is another way to get into one of the highest paid trade jobs in America, with an entry salary range of $45,290 - $56,590. However, your salary can often increase as you gain experience or depending on your geographic location.
Field service technicians travel to job sites to analyze, troubleshoot, and evaluate technology and machinery issues. They often only need an associate's degree followed by an apprenticeship or on-the-job training.
The job outlook for field service technicians is favorable, expected to grow 10% over the next few years.
More Information About Trades that Make the Most Money
Are you wondering, "What other trade jobs are in demand and pay well?"
The above are just three of many examples of trades that earn the most money in America. However, there are many other trades with salaries that average $50,000/year (this isn't an exhaustive list):
Boilermakers
Heavy equipment mechanics and operators
First line supervisors
Electricians
Plumbers, pipefitters, steamfitters
Ironworkers
Industrial machinery mechanics
For skilled workers, salary often increases as you gain experience. There are also additional certifications you can receive that increase your value to employers, and certain geographic locations pay more than others.
The bottom line is this: most trade career options are good trade jobs to get into. You simply need to pick one and go for it.
Additionally, regardless of where you live or what your trade skill is, there's an opportunity for you to increase the amount of work and salary you receive. Want to learn how?
Find the Highest Paying Skilled Labor Trade Jobs Today
For those who want to work with their hands, get into a stable career, and start earning good money without a 4-year degree, pursuing trade job options in America is the way to go.
There are many good trade jobs to get into that are in high demand and pay well. But many people want to know "What is the highest paying trade?"
Some of the trades that make the most money include:
Construction site supervisors
Electrical technicians
Field service technicians
However, most trade career options allow you to get into skill jobs that pay well (an average of $50,000/year) with as little a(n):
High school diploma,
2-year associate's degree
Apprenticeship or on-the-job training
Then, once you've learned your trade skill, you can increase your salary through experience and finding the right jobs. One of the easiest ways to get lots of experience and consistent work is to partner with a travel staffing agency, like Skillwork.
At Skillwork, we understand how valuable and necessary tradespeople are. So, we've dedicated ourselves to helping skilled workers:
Get the respect they deserve
Find the best trade jobs in America
Receive fair compensation and wages
How do we do this?
We use our proprietary travel staffing model to connect qualified workers with employers all over the country who need tradespeople and are willing to pay top dollar. When you choose a job contract, we help you get to the job location and provide you with a travel and living stipend for the duration of the job. You can either use the entire stipend or do things cheaper and pocket leftover funds. Once the contract ends, we send you new opportunities and ensure you always have more work. Our unique model and value for skilled laborers allow our tradespeople to make on average $18/hour more than they would otherwise.
Are you ready to not only put our skills to use but also make good money doing it?
Contact us today to talk with a Skillwork Recruiter and learn more about how Skillwork can set you up for long-term career success.