Your Guide to the Top Skilled Trade Jobs in Demand

Skillwork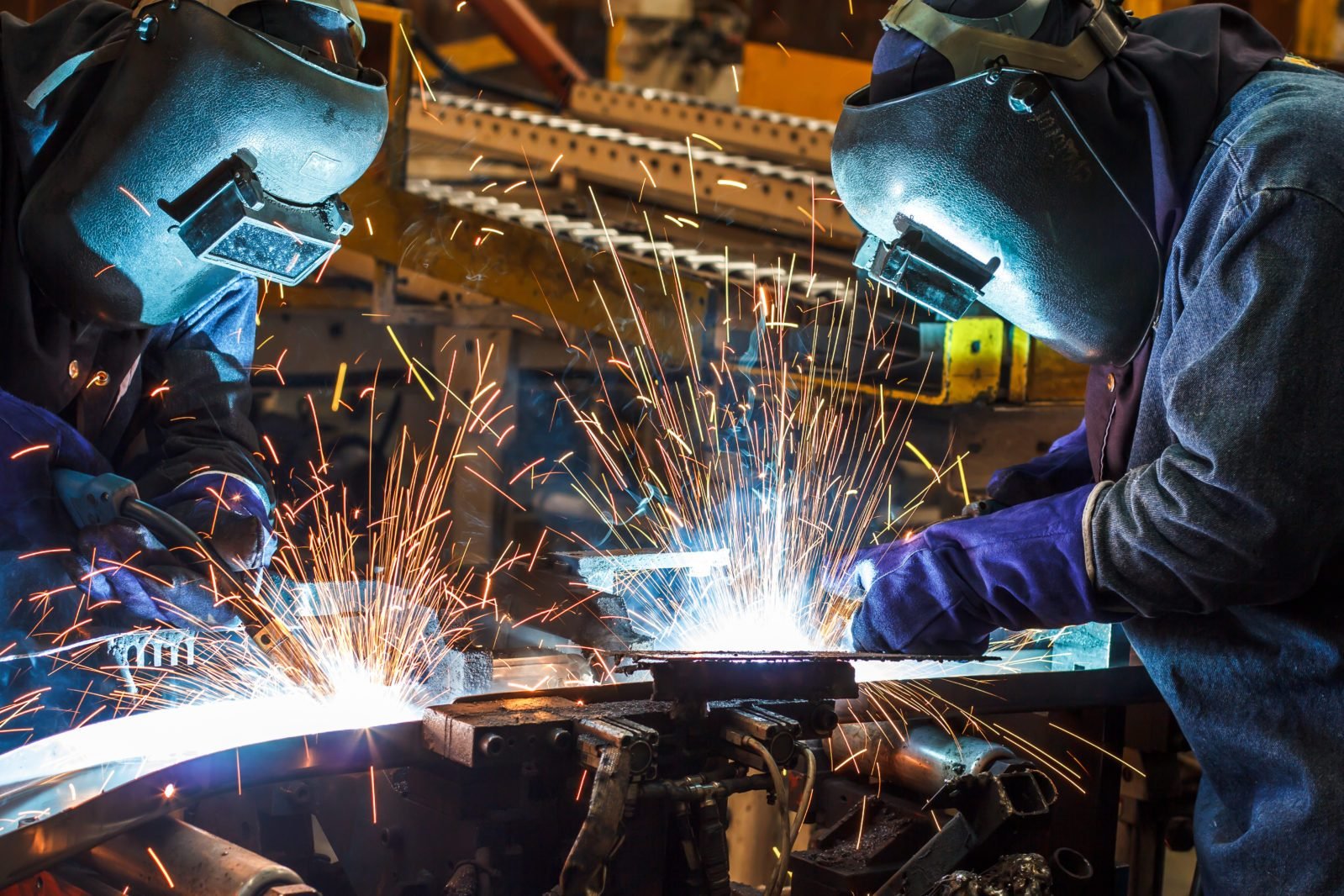 There is an abundance of skilled jobs in demand in the USA. Many different factors have played into the skilled worker shortage, but the bottom line is that workers for skilled trade jobs are in demand more than ever.
Have you thought about starting a career as a skilled worker?
Are you interested in learning about the top trade skills in demand?
Do you know which trade careers are in need of employees?
With such a high need for skilled workers, now is the perfect time to look into and start a career in one of the trade jobs that will always be needed. Or, if you're already a trade worker but want a more desirable position, now is the time to find a group that can help you make the change.
In this article, we're sharing all about trade careers that need more workers. As you continue reading, you'll learn:
Why you should pursue trade labor jobs

The top skilled jobs in demand

How to find trade jobs hiring
Let's dive into the world of skilled labor so you can get started in a career that you enjoy.
Why Pursue Trade Skills in Demand
Trade labor is often misunderstood and looked down on. Years of negative stereotypes, stigmas, and the elevation of a 4-year college degree have led to a shortage of skilled workers.
However, the reality is that trade jobs provide an excellent career opportunity for those looking for a stable, high-demand, high-paying job.
Here are three of the top reasons why you should consider looking into skilled trade jobs in demand.
1. The Skilled Trades are in High Demand
High demand means lots of openings and opportunities. There are nearly three million unfilled trade jobs, with 500,000 in manufacturing alone.
Skilled labor employers need workers and are looking to hire new employees daily. In addition, the recent pandemic and looming baby boomer retirement have further contributed to a greater demand for trade laborers.
From February to March 2021, job postings for:
Plumber apprentices increased by 24%

Carpentry apprentices increased by 33%

Construction workers increased by 17%
If you're looking for a career that's far from saturated with qualified employees, a skilled trade job checks that box.
2. The Trades Are Jobs That Will Always Be Needed
In addition to being in high demand, trade jobs will continue to be necessary for the foreseeable future. Even as technology advances, they're careers that will always be in demand.
Both the commercial construction and manufacturing industries are expected to have plenty of job openings over the next decade, with:
The long-term necessity of skilled labor offers job stability and security for anyone who pursues skilled work as a career.
3. Skilled Work Is a Good Financial Investment
When people think of trades, they don't often think of money. However, the trade career route offers an excellent opportunity to save money and receive a good paycheck.
Saves You Money
Instead of taking out loans or paying hundreds of thousands of dollars for a 4-year degree, becoming a skilled worker often involves only two years of trade school followed by a few years of apprenticeship.
There are also many scholarships available for trade school students, and you get paid during an apprenticeship.
With a skilled trade job, you spend much less on your education and start making money sooner.
Receive a Good Paycheck
The starting salary for most trade jobs is above $40,000/year, and as you gain experience, your salary increases.
An owner of a plumbing company in Seattle has many employees making six figures, some making as much as $200,000/year. An electrician in Ithaca, New York, pays his employees $90/hour, or nearly $172,000/year. Of the highest-paid 15 skilled trade jobs for 2021, none make less than $25/hour.
Most people think that trade workers don't receive good pay or high wages. However, the salary for skilled workers is rising, and the median wage for a skilled worker often exceeds that of other occupations.
The Top Skilled Trade Jobs in Demand
Because there are so many skilled trade jobs in demand, skilled laborers have lots of options.
But what are the most current in-demand jobs?
Here's a list of skilled trades in demand and the qualifications needed to enter into them.
Electricians
Becoming an electrician requires a high school diploma and training or experience, typically gained through an apprenticeship.
The Bureau of Labor Statistics (BLS) expects the electrician industry to grow by 8% between 2019 and 2029—much faster than the national average.
The BLS also reports that the median salary of an electrician in 2020 was $56,900 per year.
Ironworkers
Ironworkers are skilled laborers who install the structural support for buildings and bridges.
City growth and the need to rehabilitate, maintain, and replace older infrastructure has made ironwork one of the most sought-after trades.
Ironworker employment will grow 5% over the next ten years

Ironworkers earn an average of $53,210 every year.
To become an ironworker, you need a high school diploma and on-the-job training through an apprenticeship.
Welders
Welding is another one of the top trade careers in need of employees. Both the commercial construction and manufacturing industries need welders.
The median pay for a welder is $44,190/year, and the BLS expects welding employment to grow 3% over the next few years.
Anyone looking into welding will need a high school diploma, as well as technical and on-the-job training.
Plumbers and Pipefitters
Plumbing is another one of the trades in high demand in the current skilled worker shortage.
We mentioned earlier that postings for plumber apprenticeships increased from February to March 2021. What we didn't say was that these same job postings remained unfilled for an average of 29 days—there's a need for more plumbers.
Those who pursue a career in plumbing can expect to make approximately $56,330/year. But as we also mentioned earlier, some experienced plumbers make six-figure salaries.
With good on-the-job training, you won't need more education than a high school diploma.
Apply for Skilled Trade Jobs in Demand in the USA
There are millions of trade careers that need more workers—and demand is growing. With such a shortage of skilled workers, there's never been a better time to enter into the trades or look for a better position.
Skilled trade jobs in commercial construction and manufacturing:
Are in high demand

Will always be needed

Offer great financial benefits
Some of the trades currently in need of more employees are:
Industrial electricians

Commercial ironworkers

Welders

Plumbers and pipefitters
This isn't an exhaustive list, and there are many other skilled trade jobs in demand. Take some time to explore your options to see what opportunities are available.
If you're ready to start a fulfilling and rewarding career, let us help you find the perfect fit.
At Skillwork, we work hard to match qualified skilled workers with the right employer. Here's how our staffing process works:
Fill out an online application

Take and complete the online assessments

Tell us your placement preferences

Wait to get matched with the correct job positions

Travel to your assignment and begin working
We desire to provide you with the best opportunities that fit your professional skill set.
Fill out the online application today to begin your journey toward the skilled labor career you've always dreamed of.