Everything You Need to Know About Finding the Top Factory Jobs Hiring

Skillwork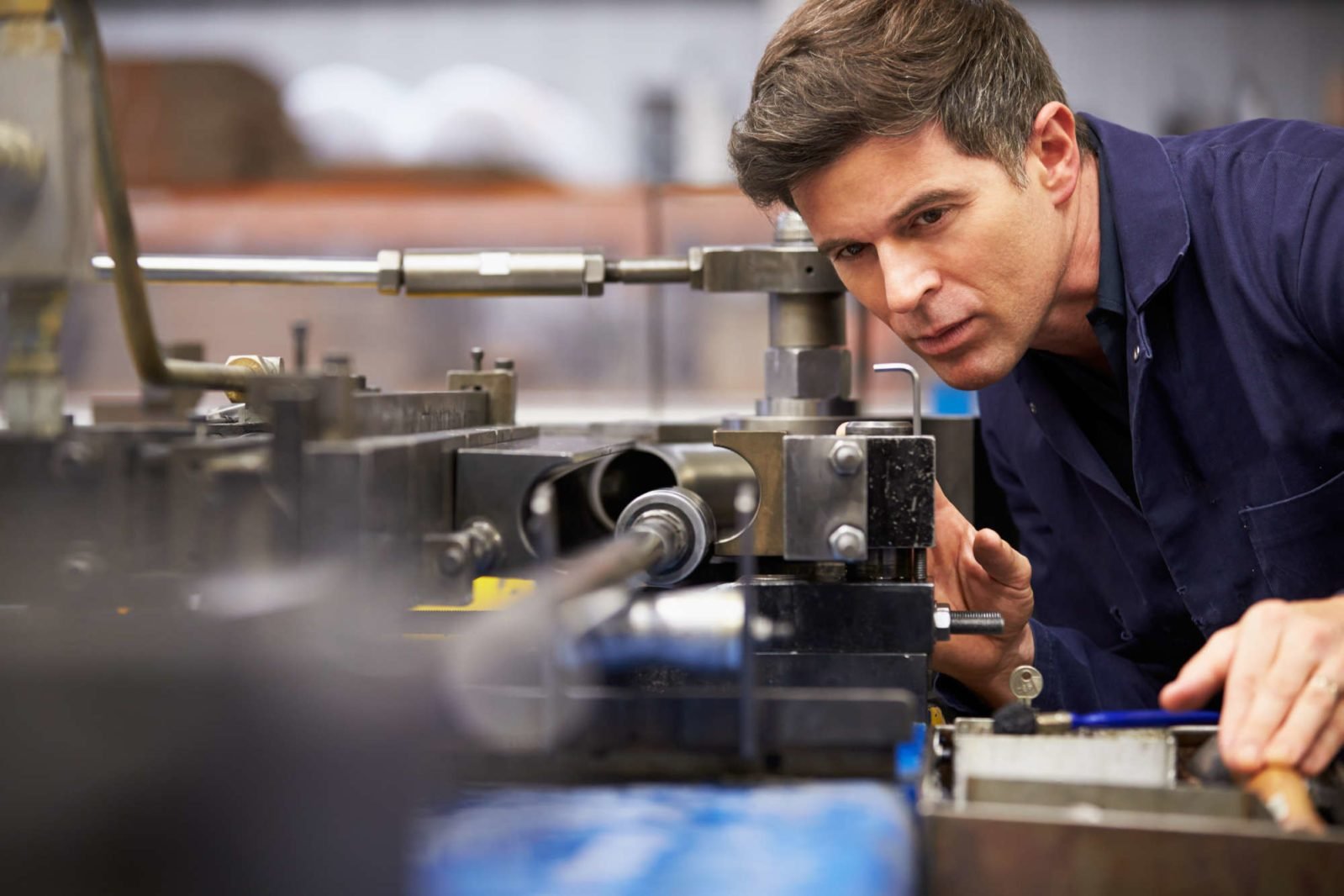 Are you a skilled worker looking for the best place to find manufacturing jobs?
Are you searching for "manufacturing jobs hiring near me?"
Have you thought about using a skilled trade agency to help you find good factory jobs that are hiring?
Due to the current skilled labor shortage, there's an abundance of manufacturing job openings. One estimate suggests that there are three million vacant trades jobs, with manufacturing accounting for nearly 500,000 of these open positions.
Clearly, there's a need for more skilled workers in manufacturing. Unfortunately, companies that hire manufacturing workers haven't adopted the right practices for finding and hiring top talent. Yet, that doesn't mean you can't change your approach to looking for manufacturing job careers.
There's a hiring solution that skilled workers can take advantage of that makes finding the best jobs in the manufacturing industry quick and easy.
In this article, we're sharing industry-specific information about how to get a job in manufacturing. You'll learn about some of the more traditional hiring routes and how a modern travel staffing approach can help you find manufacturing job opportunities.
Keep reading to learn how to find production jobs that suit your needs and desires.
Traditional Ways to Find Factory Jobs Hiring
Many things have changed rapidly over the past few decades, but the ability to easily access open factory worker jobs in the USA isn't one of them. Many traditional application and hiring processes for job opportunities in manufacturing are still used today.
This isn't to say that traditional methods of looking for factory work don't yield results. Instead, we simply believe that there's a better way to find top jobs in the manufacturing industry.
Below we've listed three traditional methods to finding manufacturing work. Then, we'll share the best place to find manufacturing jobs.
1. Personal Connections
Using personal connections is one way to find a job in manufacturing.
If you know people who work in the manufacturing industry as skilled workers, they can be a valuable resource by:
Providing firsthand information about their company and open positions

Connecting you directly to their HR department to help speed up the hiring process

Using their network to help you find

manufacturing job openings

at other companies or in other areas
However, personal connections can also be very limiting in your search for a good manufacturing employer. Unless you know many people who work in manufacturing in various areas, your connections may provide you with only a small list of manufacturing jobs.
Personal networks are a powerful tool that can provide you an inside track to employment, but they may be best for those interested in "manufacturing jobs hiring near me."
If you want more extensive manufacturing job opportunities, you may need to try other methods.
2. Job Fairs
Another option for interacting with companies that hire manufacturing workers is to attend job fairs.
Job fairs provide you with the opportunity to cast a wider net and talk with many different companies that have open positions. You keep the personal touch of interacting with individuals while also having access to a larger pool of job opportunities.
Companies at job fairs are also actively recruiting, meaning your time spent at a job fair could lead to a job. Many companies may even provide you with the ability to fill out an application at the fair.
But like a personal network, job fairs have some downfalls.
First, they may not provide you with the wide range of manufacturing job careers you're interested in—you're limited to talking with and applying to the participating companies. Not every company who has open positions will attend a job fair or the industry you're interested in may not be represented.
Second, COVID is still impacting job fair viability. Your state or location may still have strict protocols for in-person meetings, severely hindering the ability for jobs fairs to take place.
3. Online Job Postings
Lastly, you can utilize online job sites to find and apply for manufacturing jobs.
Some of the most popular and widely used sites include:
Of all three options mentioned so far, online job sites provide the widest selection and access to jobs. These sites also allow you to narrow your search to specific job titles or company locations, allowing for more freedom in the job search process. Once you create a login for these sites, you can apply to any jobs you want.
The biggest downfall to online job postings is that they're impersonal. It can be challenging to gauge a company's culture and values based on a job ad. The job may seem great on paper but be less ideal once you spend time and money applying and interviewing for the position.
The Best Place to Find Manufacturing Jobs
Many skilled laborers looking for factory work may not know how to find production jobs that truly suit their needs and desires.
Talking to personal family and friends can be a good starting point but can limit you to a small number of localized manufacturing companies. Job fairs can help provide a more extensive selection of manufacturing job opportunities while keeping the personal touch. But you only have access to the companies that attend the fair.
Using online jobs sites is a way to find hundreds of job vacancies around the country. However, it removes the personal touch and doesn't provide you a way to talk with anyone at the company. Without a personal connection, you might waste time applying for jobs that don't have company cultures that fit your needs.
Fortunately, there's a way to blend the best features of each of these three methods—a way to access a large pool of high-quality manufacturing jobs and employers with a personal touch.
At Skillwork, we're passionate about connecting top skilled workers with employers who treat their employees well. Using our travel staffing approach and extensive network of employers, you have access to the best manufacturing jobs all over the country. In addition, our system provides flexibility in schedule and location, allowing you to work where you want for the amount of time you want.
Here's how the Skillwork process works:
Fill out an application to let us know your qualifications, what jobs you're looking for, and where you'd like to work

Take an assessment to ensure we match you with the right opportunities

Wait for your recruiter to share job openings in the regions where you want to work

Pick one of the available jobs, and let us help you figure out travel and lodging

After you work at your current position for a short-term contract, stay on longer or let us help you find a new work destination
When you choose us as your recruiter, you have the ability to:
Make up to $18/hour more than with other agencies

Travel to new locations and try new jobs

Grow professionally in your trade
Let us help you find the best trade jobs.