The 8 Best Recruitment Process Steps to Find and Hire Top Skilled Workers

Skillwork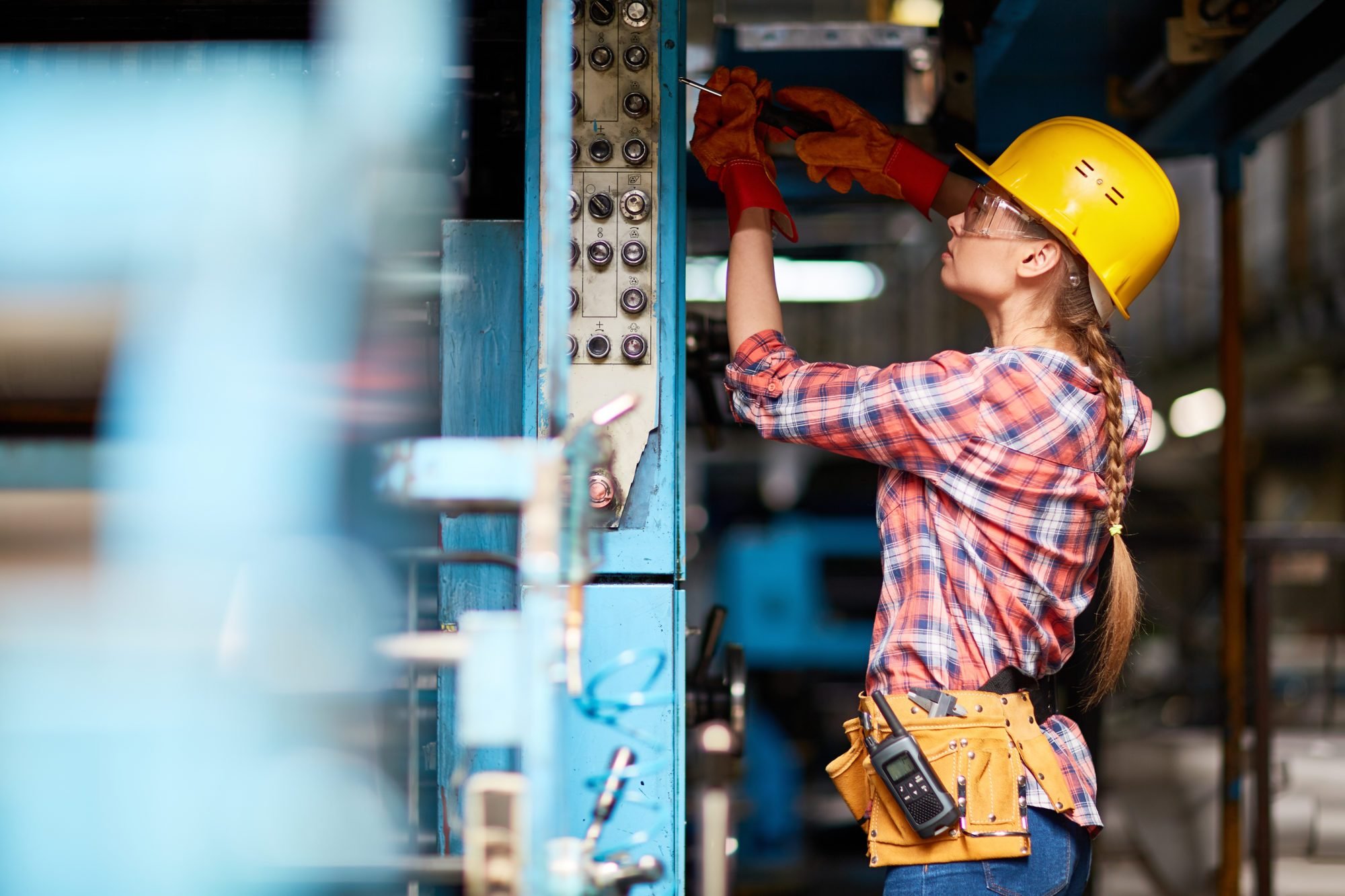 The job recruitment process can be difficult, frustrating, and costly. After pouring in precious time, effort, and money to find and interview candidates, you may still be left empty-handed.
In particular, skilled labor employers can have a very tough time finding, attracting, and keeping skilled talent. Even if you have an in-house HR team and an existing recruitment process, it might not be effective in today's challenging trade labor market.
If you're wondering what the best recruitment process steps are for getting the workforce you need, you're in the right place.
Are you ready to learn about the ideal recruitment process for skilled workers?
Join us as we discuss skilled labor recruiting and share the best recruitment screening and selection process for hiring trade workers.
What is a Recruitment Process?
A recruitment process is a way in which a company or business goes about finding and hiring employees. Hiring processes can vary between companies and industries, but there two general types of hiring processes:
A recruiting process performed by the company itself

Outsourced recruitment through a staffing agency
Sometimes, a company may use both of these methods to find and hire talent.
Company Recruiting Process
The human resources (HR) department of a company usually handles the hiring process within an organization. They work with managers and other leaders to plan and implement the recruitment process. The HR department will then connect with potential candidates, interview them, and select the one(s) that fit the company's needs.
The planning and implementation phases alone can take weeks or months to complete. After starting the recruitment process, it may take many more months to find the right candidate.
There's a significant time (and money!) commitment for any company that does its own recruiting and hiring.
However, one of the benefits of a company process is that the company knows what they want and has more control over many of the variables.
Staffing Agency Recruiting
Sometimes, a company will hire another person or agency to find employees. The employer will tell the recruiter what positions they need to be filled, and the recruiter will use their connections and network of potential candidates to match someone with the company.
A benefit of using a staffing agency is that the company doesn't need to spend its own time looking for an employee. The recruiter will do all work of locating potential candidates.
But there are many downfalls to using a recruiter, especially if the recruiter shows signs of being a bad recruiter. For example, a recruiter might be a bad listener and not understand what the company needs. The recruiter may send potential candidates to the employer that don't fit the company's requirements.
Regardless of the recruiting method used, every company needs a way to locate and onboard the right people effectively.
What Are the Steps in Recruitment Processes?
The importance of effective recruitment processes is that they expedite the hiring of qualified candidates to keep production high and minimize or prevent revenue losses.
So, what is a good recruitment process for skilled workers that maximizes time and money?
We're glad you asked!
At Skillwork, we use a proprietary eight-step recruiting process that funnels down a large group of candidates to a few quality options for a company. These steps are also used to vet potential workers, which ensures every company is getting the just-right candidate for the job. Here are the eight steps of an ideal recruitment process (with examples).
1. Job-specific Requirements
The first step of every job recruitment process should be setting up the job-specific requirements. These requirements will help attract a large pool of candidates while initially screening for hires with some of the skills you're searching for.
Let's say we receive 200 applications for a specific job at step one.
2. Resume Screening
Second, taking a look at the resume by hand is always better than relying on an automated system. Using a hands-on approach in a recruitment screening and selection process can help eliminate candidates that don't meet the minimum requirements.
After step two, we've taken our 200 candidates and whittled them down to 100.
3. Candidate Pre-screening
A pre-screening step ensures that job-specific requirements are met. At this point, the most effective recruitment techniques involve reaching out to top candidates personally to validate experience, skills, and certifications.
By the end of step three, we have 50 of our initial 200 candidates left.
4. Personality and Aptitude Measurement
Next, the best types of hiring processes will further assess if a candidate is a good fit for the job. They'll do this by personality testing (how a candidate does the job) and cognitive aptitude testing (if a candidate can do the job).
These two assessments cut our candidate count in half, leaving us with 25 high-quality potential hires.
5. Skills Assessment
What's one of the best recruitment process steps if not assessing a candidate's job-specific skills? An excellent hiring process will test a candidate's basic skills and knowledge of the role through a series of tests.
Let's assume we now have 20 candidates remaining after the skills assessment tests.
6. Expert Validation and Interview
Step number six is a critical step in a job recruitment process. This step involves meeting with and engaging the candidate face-to-face (or via video call). A recruiter will validate work history, skills, and job-specific requirements. They'll also take time to assess the candidate's personality and professionalism—two things a computer and automation can't replace.
Validating and interviewing candidates leaves us with the top six candidates.
7. Internal Client Manager Validation
Before introducing a candidate to the client, the recruiter will perform a final review and interview of the remaining candidates. This last interaction ensures that the candidates meet 100% of the client's requirements for a potential new hire.
The recruiter now has a list of the top three candidates to hand over to the client.
8. Client Interview
Once a recruiter has winnowed their pool of applicants down to the most outstanding candidates, they'll introduce them to the client. With all the legwork of finding top talent already completed, the client can interview these remaining candidates and hire those they deem to be the best fit. The client now has a new employee who is an excellent fit for their organization.
This process is extensive and thorough but also essential if you want to maximize your time, money, and long-term productivity.
Need Help With Your Recruitment Screening and Selection Process?
One of the top benefits of effective recruitment and selection processes is that they champion your bottom line. They allow you to find great talent in a short amount of time so that you can focus your time, energy, and money on business objectives. This kind of quick and efficient process involves a large candidate pool and a thorough vetting process.
Want to hire a skilled labor recruiting agency that handles the time-consuming recruiting work and delivers the right worker nearly 100% of the time?
Skillwork is a top skilled worker staffing agency that helps employers find and retain the best trade talent. We know the eight best recruitment process steps because we created them and follow them every time. Each day we work tirelessly to find, vet, and present trade labor employers with the talent they need. Our proven vetting process does all the heavy lifting for you so that you can focus on day-to-day production.
Contact us to schedule an obligation-free consult call with one of our expert recruiters. They'll suggest ways that Skillwork can help with your staffing challenges so you can get back to growing your business, improving your bottom line, and reducing risk.