The Best Site for Finding Construction Workers and Other Skilled Labor Employees

Skillwork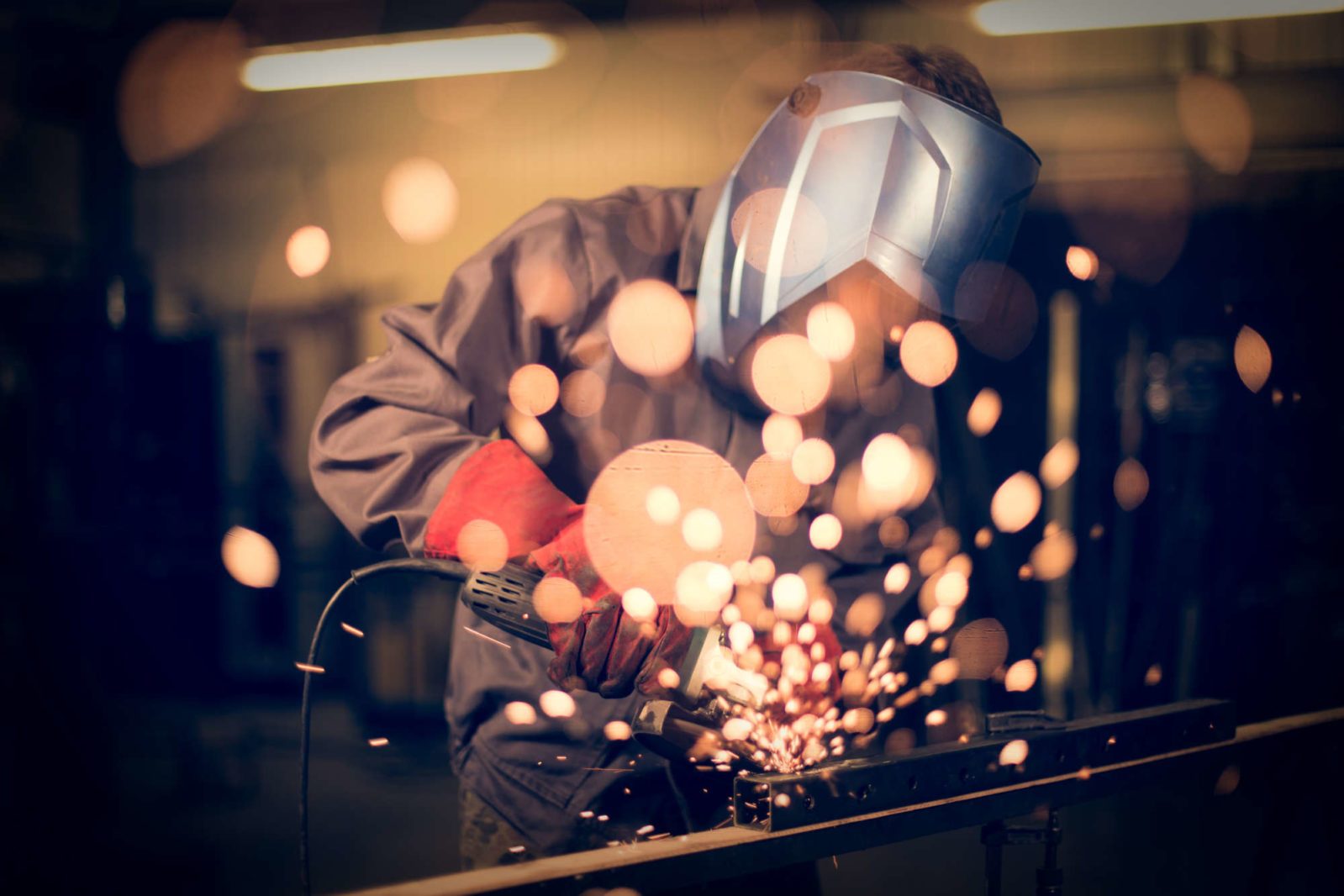 Are you a skilled labor employer looking for the best site to find skilled labor?
Do you want to know the best place to find construction workers and other skilled labor employees?
With a shortage of nearly 1 million skilled workers nationwide (and growing to 2 million by 2025), you may be like so many other employers who can't:
Fill open positions

Meet deadlines

Grow your business.
Most of these issues come from not knowing how to hire experienced workers.
Many skilled labor employers keep trying to use old, outdated recruiting practices to find labor workers. Taking an "If it ain't broke, don't fix it" approach only works if it's not broken. But the reality is that traditional recruiting methods just aren't working—they're broken.
Fortunately, there's a new and better way to find and hire skilled workers when you need them.
If you're a trade employer thinking, "I need construction workers" or "Where can I find workers in this labor shortage?" you're in the right place.
In this article, we're shedding light on the skilled worker shortage and what it looks like to hire (and not hire) employees effectively. We'll also share with you the best site for finding construction workers and manufacturing employees.
Keep reading to learn how to hire construction workers and other highly skilled tradespeople.
How NOT to Hire Construction Workers and Manufacturing Employees
When it comes to finding and hiring top talent, there's a lot of risk and cost involved in a poor recruiting process. However, there's great value in being able to hire experienced workers as soon as a need arises.
Unfortunately, there aren't many solutions for skilled labor employers, especially those resistant to changing their hiring practices.
Before we share with you the best place to find construction workers and manufacturing employees, here are four recruiting practices that don't work and why you should avoid them.
Outbidding Competitors for Workers
One way to find labor workers is to offer higher pay than your competitors.
Paying skilled workers more money for their services isn't a bad thing to do. Unfortunately, many trade laborers aren't paid what they should, given their high demand and necessary skill set. Providing higher salaries and comprehensive benefits packages is an excellent way to incentivize and hire skilled labor.
However, you don't want to get in a bidding war for employees with other companies. A bidding war could cause the price of an employee to exceed the actual value. You want to offer good and fair compensation, but not in a way that loses you money.
"Buying" employees from other companies may seem like a good short-term fix, but it's not a permanent solution to filling positions every time the need arises—the cost is too high.
Hiring a Team of Full-time HR Employees
Alternatively, you could hire an in-house team of full-time HR employees whose job is to find and hire experienced workers.
With an internal recruitment process, you'll ensure that your recruiters intimately know your needs and the specific requirements for open positions. They'll know what kind of workers you're looking for regarding skill, experience, and personality.
But just because you have a dedicated team of HR professionals doesn't mean that they'll have an answer to, "Where can I find workers in this labor shortage?" Knowing what to look for in an employee doesn't help much if you don't know where or how to look.
Creating an internal hiring team will cost you a large amount of money but may not provide the return on the investment you expect.
Paying a Headhunter to Find Labor Workers
Working with a headhunter is another option that comes to mind when thinking about how to hire construction workers.
A headhunter is a specialized recruiter that works closely with a company to help them find workers that suit their needs. Because they try to understand their clients' needs deeply, headhunters may seem like an ideal option for finding the right skilled worker.
However, working with a headhunter comes with a large amount of risk and cost.
The cost is that headhunters usually require an upfront fee of 20-40% of a new hire's first-year salary. This investment wouldn't be too bad if you had the opportunity to see the skilled worker in action before hiring them, but this is where the risk comes in: with a headhunter, you pay the fee before the employee ever sets foot on the job.
Maybe the hire is a great employee and starts adding value quickly.
However, there's also the possibility that your new employee isn't as skilled or responsible as you had hoped. Perhaps they don't follow safety protocols or show up to work on time (or at all!).
As an employer paying out a headhunter fee, you're investing a large amount of money in a potential hire that may look good on paper but might not do so well on the job. If the hire doesn't fit your needs, you've lost the headhunter fee, and you need to pour more time and money into finding another hire—it's a losing situation for you.
Using a Temp Agency With a Poor Recruiting Process
Similar to working with a headhunter, you could reach out to a recruiting or staffing agency to get help finding and hiring tradespeople.
These agencies take their network of candidates and connect them with companies in need. As a result, they help expand your pool of potential candidates and save you time when it comes to looking for hires.
Unfortunately, many agencies don't have a specialized recruiting process for gating, vetting, and finding qualified candidates.
Without a trade labor-specific recruiting process, you may not receive candidates who are a good fit for your company or needs. Similar to using a headhunter, you may be spending money on hires that ultimately don't work out or have the skills necessary for the job.
If you're an employer thinking, "I need construction workers (or other skilled laborers)," a better solution to the above four options is to find a way to hire employees that:
Requires fewer upfront costs

Provides a trial period for new employees

Does all the legwork of finding the right employee for you
This kind of process would keep the costs, risks, and time commitment of hiring a new employee at a minimum.
Skillwork: The Best Site to Find Skilled Workers Effectively
As a skilled labor employer, you need to find and hire skilled labor to keep production high and growth increasing. But the current labor shortage is making that difficult for employers all over the country.
When employers think about how to hire construction workers and other skilled laborers, they may try methods like:
Outbidding competitors with higher pay

Hiring an internal team of HR professionals

Paying a headhunter to help find and

hire experienced workers

Using a temp agency
However, these options all come with high costs and/or risks that just aren't worth taking.
So, what is the best place to find construction workers and manufacturing employees?
Skillwork is a skilled worker-specific staffing agency that knows how to help trade labor employers find and hire the best employees. What makes us so unique and effective?
We know the skilled labor market:

Prior experience running a manufacturing plant showed us firsthand the pains of being understaffed. We saw that skilled workers were our greatest asset and wanted to provide other employers with a new, practical hiring approach.

We use a travel-staffing approach:

Instead of simply looking for local talent, we scour the nation for top talent and fly them to the job site. This approach allows us to access a larger pool of candidates than a traditional HR team or staffing agency.

We have a proprietary 8-step recruiting process:

Our process allows us to start with many qualified candidates and whittle them down to the best ones. We only introduce candidates to our clients when they actually fit our clients' needs.

We offer a trial period:

Do you want to work with your new employee before hiring them long-term? At Skillwork, we allow you to bring an employee in for a short time. Then, if they're what you're looking for, you can hire them on longer. Otherwise, we'll continue looking for someone who's a better fit.
Don't let outdated and ineffective hiring processes keep you from increasing production and growing your business.
Contact us today to talk with one of our recruiters to see how we can help you find the workers you need, when you need them.