How Seeking Out Knowledge Will Help Your Future Career

Skillwork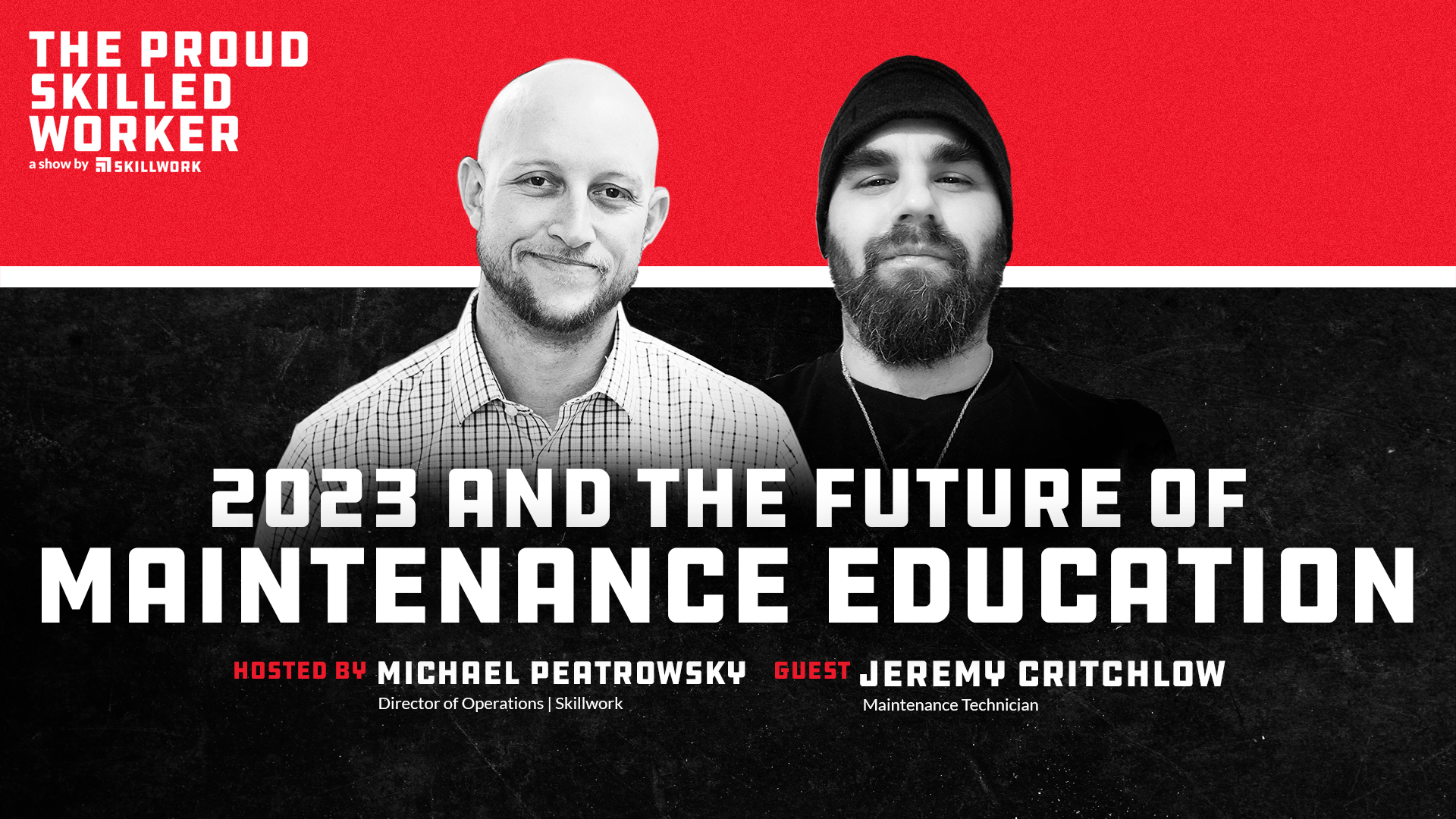 At Skillwork, we believe that there's no end to the benefits of having one more tool in your tool belt.
Which is exactly like we hire guys like Jeremy Critchlow!
In this episode of
"The
Proud Skilled Worker", host Michael Peatrowsky sits down with Jeremy. Together they discuss the importance of being intentional about learning all the knowledge you possibly can, and where the future of maintenance education is headed.
If you're a skilled tradesman with a hunger for knowledge, check out our latest episode wherever you stream podcasts.
Main Takeaways:
|
There's no such thing as useless knowledge when it comes to the trades.
|
When it comes to being a skilled tradesmen, being a Jack of all trades is the way to go.
|
Working for a company that is willing to teach you something will add to your value.
|
Proactive maintenance is better than reactive maintenance.
Timecodes:
00:00
-
06:00
|
Jeremy's beginning
0
6
:00
-
12
:00
|
Trends in the trades industry in 2023
12
:00
-
18
:00
|
Proactive maintenance versus reactive maintenance
18
:00
-
24
:
50
|
Jeremy's advice for the skilled trades industry
Quotes:
"It's that act of learning that trains your brain to see patterns and trends and machines, and you start piecing together and noticing how everything works." - Jeremy Critchlow, Maintenance Technician
"No matter how small something is, even if you learn a new technique on how to tap a screw out from somebody, learn it." - Jeremy Critchlow, Maintenance Technician
"When I'm looking for a job, I look for something new that they can offer for me to learn." - Jeremy Critchlow, Maintenance Technician
"Knowing
what to know and where to learn it from is probably one of the most challenging issues I've faced." - Jeremy Critchlow, Maintenance Technician
Connect with
(Customer's
co
mp
any name here)
: