How to Find a Tradesman Using a Tradesman Staffing Agency

Skillwork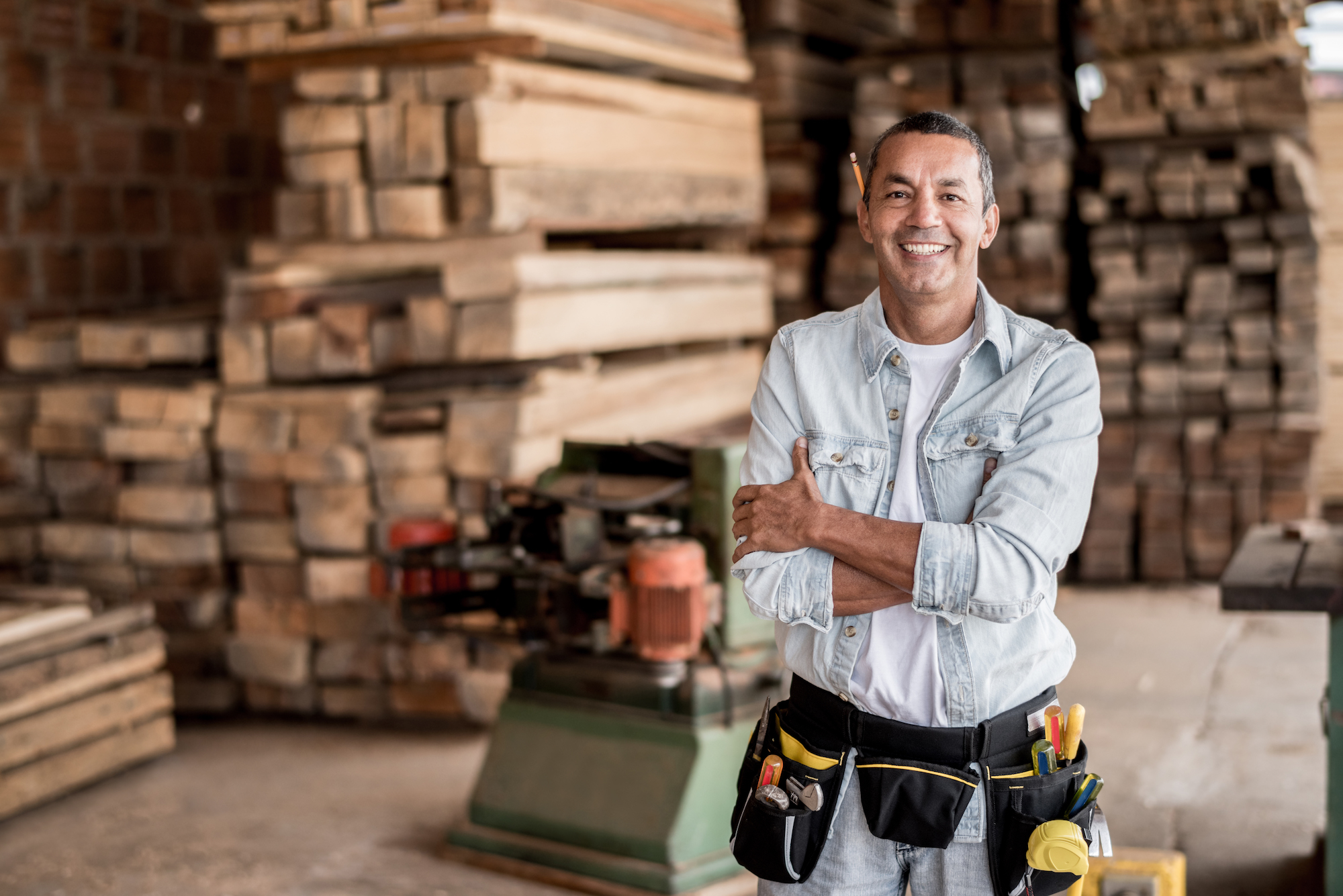 If you need to find a reputable tradesman, you're likely having difficulty, given the skilled trades shortage.
In this blog, we discuss some reasons behind the labor shortage, what a tradesman recruitment agency is, how to find a tradesman using such an agency, and why Skillwork is the best choice for all your skilled trades staffing needs.
Why Is It So Hard to Hire a Tradesman Right Now?
If you're in the market for a skilled tradesman, you've probably noticed that it's not as easy to find one as it used to be. As a result, many companies are struggling to find a reputable tradesman.
So, what's causing this shortage, and what can you do about it?
Aging workforce
A large number of experienced tradesmen are Baby Boomers, meaning they're approaching retirement age or have already retired, and there aren't enough younger workers to replace them. This shrinking pool of qualified tradesmen is creating a tremendous skills gap and putting pressure on employers to "hire on sight."
Infrastructure boom
Due to structural deficiencies and population growth, the U.S. is investing billions of dollars into infrastructure projects. As a result of this increased demand, there are more job openings than qualified workers to fill them. Companies are competing for a limited pool of skilled tradesmen, which has increased wages and made finding workers even harder.
Education bias
There has been a long-standing bias toward college education over vocational training and apprenticeships. As a result, fewer young people are pursuing careers in the trades. However, these programs can lead to high-paying, stable jobs. By promoting the trades as honorable career paths, we hope to reverse this trend and attract more young people into skilled work.
Now, let's talk about a solution.
What Is a Tradesman Recruitment Agency?
A tradesman recruitment agency is a specialized staffing firm that focuses on connecting skilled workers with employers in need of their services. These agencies cater specifically to the skilled trades sector, which includes a wide range of occupations such as electricians, plumbers, carpenters, welders, and construction workers.
Why you should consider using a tradesman agency to hire a tradesman
Expertise in the skilled trades sector: Tradesman recruitment agencies have in-depth knowledge of the various skilled trades professions and the specific skills and qualifications required for each job. This expertise allows them to effectively match candidates with job opportunities that align with their abilities and experiences.

Time and resource savings:

By partnering with a tradesman recruitment agency, employers can significantly reduce the time and effort involved in sourcing, screening, and hiring skilled tradespeople. The tradesman agency takes care of the entire recruitment process, allowing companies to focus on their core operations.
Access to a vast pool of candidates: Tradesman recruitment agencies maintain an extensive database of skilled trades professionals, offering a diverse range of talent to meet the evolving needs of trade employers.
Customized solutions: Tradesman recruitment agencies work closely with clients to understand their specific staffing needs and develop tailored solutions to meet those requirements. This may involve short-term or long-term placements, as well as providing temporary workers to cover peak periods or manage fluctuations in workload.

Thorough vetting and screening:

To ensure they're providing high-quality candidates, tradesman recruitment agencies conduct rigorous screening and vetting processes. This typically includes verifying candidates' credentials, checking references, and assessing their skills through practical tests or evaluations.
By leveraging their industry expertise and extensive network, these staffing agencies can streamline the hiring process and ensure that your company can access the best tradesman available for the job as needed.
How to Find a Reputable Tradesman Using a Tradesman Agency
Here's a step-by-step guide on how to find a tradesman using a tradesman agency:
Identify your needs: Before contacting a tradesman staffing agency, clarify your project requirements. Determine the specific job you need to be filled, as well as the required skills, qualifications, and experience. Consider the project's size, scope, duration, location, and budget.
Research and select a tradesman agency: Look for a tradesman recruitment agency, not a generalist staffing company. Conduct research online, read reviews, and ask for recommendations from peers to find an agency with a proven track record and positive client testimonials.
Contact the agency: Reach out to the selected agency and provide information about your project. Be as detailed as possible to help the tradesman agency understand your needs and find the best match.
Collaborate with the agency: Work closely with the agency's recruiters to fine-tune your requirements and preferences. They may provide valuable insights into the current job market, average salaries, and availability of local tradesmen where you need them.
Conduct interviews: Once the agency has thoroughly vetted all qualified applicants, it's time to interview the top candidates. Use this opportunity to assess their communication skills, work ethic, problem-solving abilities, and overall compatibility with your company.
Make a job offer: After identifying the best tradesman for your project, work with the agency to make a job offer. The agency will typically handle the negotiation of salary, benefits, and other terms of employment on your behalf.
Now, we'll save you some time on step two by introducing ourselves/
Find the Best Tradesman Using Skillwork
Skillwork is a premier tradesman recruitment agency that specializes in matching skilled workers with employers in need of their expertise. Here are a few reasons why you should choose Skillwork for your tradesman staffing needs:
We fill open positions fast
We help right-size your workforce
We follow an 8-step vetting process
We have industry knowledge and experience
We believe the trades are an honorable vocation
Whether you need to find a local tradesman or fill a vacant position across the country, we've got you covered. Contact Skillwork on our website for tradesmen and employers to find a reputable tradesman today.