What Is a Skilled Labor Staffing Agency?

Skillwork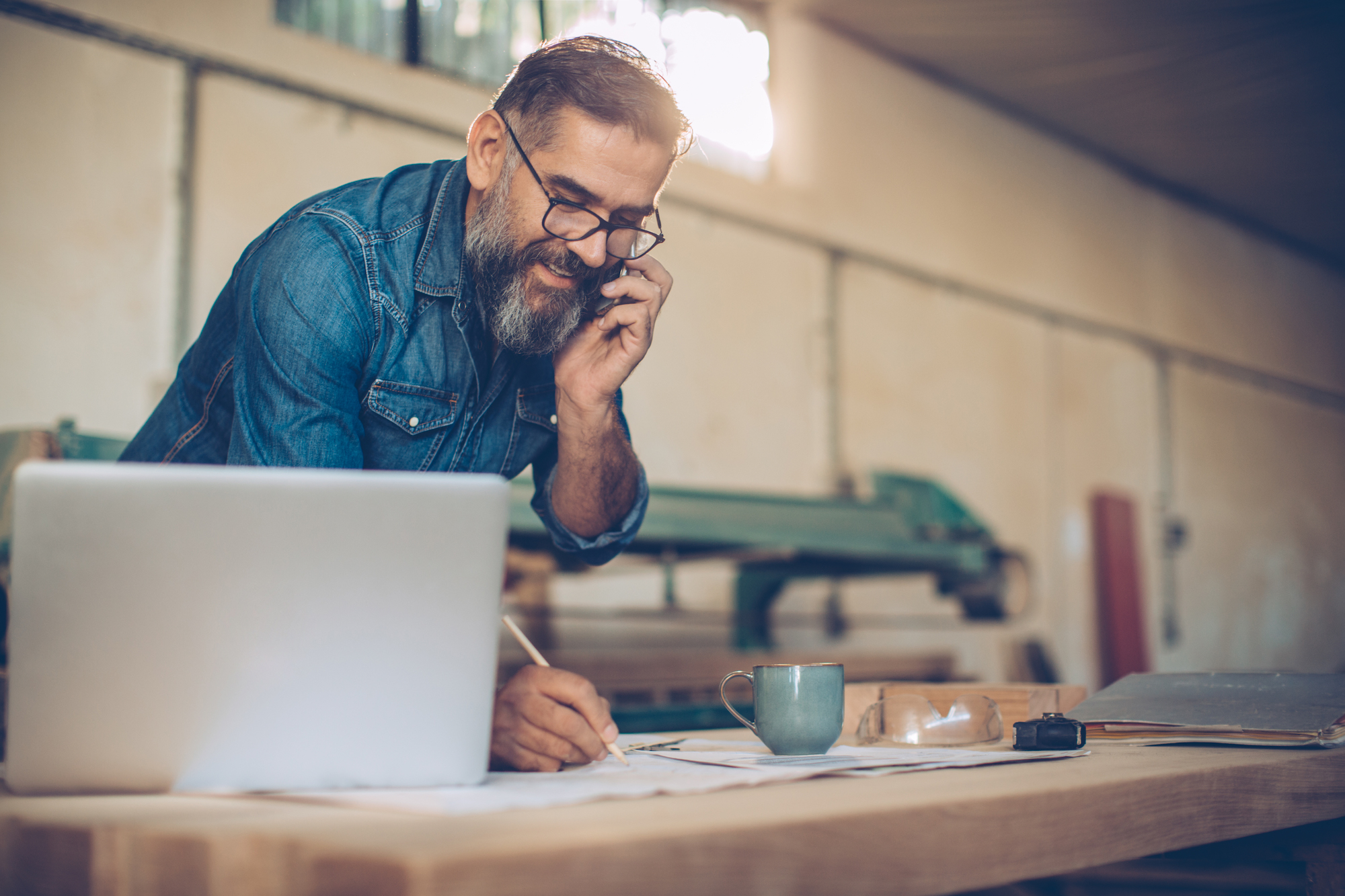 Finding skilled trade workers right now is no easy task, given the ongoing shortage of skilled workers. As an employer, your job description isn't "recruiter" or "HR manager." But not having enough workers to keep up with production is a major problem that needs solving—and this blog does just that.
Today, we're answering FAQs about recruitment agencies and how they can help you hire skilled trades workers fast:
What are skilled labor temp agencies?
What are skilled trade staffing agencies?
Benefits of using a skilled labor staffing agency
How to recruit tradesmen fast
Let's start with some definitions.
What Are Skilled Labor Temp Agencies?
A skilled temp agency connects employers who need to fill temporary, short-term, or project-based jobs with workers looking for new assignments. Temporary workers enable employers to avoid hiring and firing a full-time employee to fill a short-term need. For example, a warehouse may need seasonal staff over the holidays to keep up with an increase in production, so they'll work with a temp agency.
Skilled labor temp agencies may also find workers temp-to-hire jobs. In these scenarios, an employer can "trial" a worker to see if they're a good fit for the company, and if so, the worker has an opportunity to become a full-time employee.
Although they overlap, temp agencies are different than staffing agencies.
What Are Skilled Trade Staffing Agencies?
Like temp agencies, staffing agencies act as the middleman between employers and job seekers. They match qualified candidates with companies that have job openings. Staffing agencies are also known as employment or recruitment agencies. These agencies help companies find the right candidates quickly and handle most of the administrative work that a human resources department would normally be responsible for.
However, not all staffing agencies are made alike. Some are generalists, meaning they hire for positions across various industries, while other agencies are specialists. For example, skilled trades recruitment agencies only serve two groups of people:
Tradesmen looking for work
Employers looking for skilled trades workers
Skilled trade staffing agencies specifically operate in the trades—they don't hire people for any other niche. Unlike a skilled temp agency that only finds temporary workers, a tradesman employment agency can fill both temporary and permanent jobs for employers.
Benefits of Finding Skilled Trade Workers Using a Skilled Labor Staffing Agency
Faster hiring process
Skilled trade staffing agencies have a large network of qualified workers readily available for hire. If not, they advertise the job opening, reach out to potential candidates, prescreen and qualify them, and then present the best fits faster than your company's HR department could have done on their own.

Specialized hiring
According to Monster's Future of Work report, more than 90% of employers say they struggle to fill positions due to skills gaps. If you're looking to hire a niche worker with specific skills, like tradesmen, working with a tradesmen employment agency will ensure workers are vetted and properly trained before hiring them.
Industry knowledge
By working with skilled trade staffing agencies, trade employers benefit from the agency's industry knowledge, resources, and network. Recruiters of these specialized agencies understand the details of open positions and know exactly what to look for in candidates to ensure they find the right person for the job.
Save time and money
Hiring is time-consuming and tedious. Instead of sifting through hundreds of resumes, you can confidently interview only the best candidates based on the recommendations of a skilled labor staffing agency that did the work for you. This way, you can turn your attention to the things that move the needle in your business.
Hire Skilled Trades Workers With Skillwork
According to the Society for Human Resource Management (SHRM), it takes 41 days on average to fill a job opening. Can you wait 41 days to fill a position? Likely not. You might be wondering how to recruit tradesmen sooner rather than later. The fastest way to recruit tradesmen is by using a skilled labor staffing agency. As America's premier skilled trades staffing agency, Skillwork is experienced at recruiting the country's finest tradesmen – even during the skilled labor shortage.
We understand manufacturing and construction trades staffing at an expert level. Additionally, we have a multi-level vetting process that matches candidates' skill sets, experiences, and aptitudes with the requirements of the jobs available, so you can be sure that you're interviewing the best prospective workers.
If you're looking for "skilled trades staffing near me," contact Skillwork. Even though we're located in Omaha, we can help you hire skilled trades workers when you need them, wherever you need them in the U.S.