How To Own Your Quality - with Jeffrey Williamson

Skillwork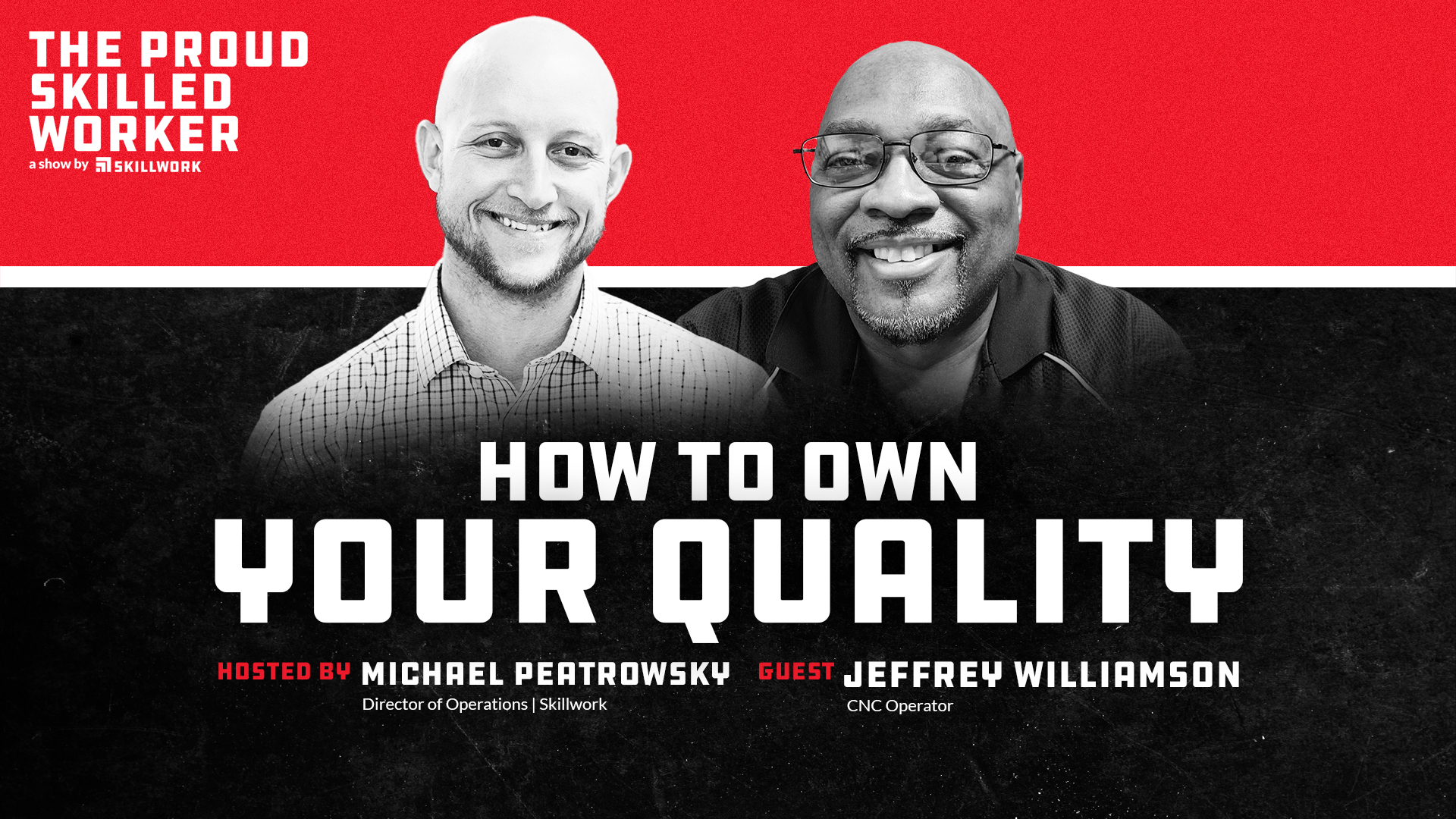 At Skillwork, we know quality when we see it!
It's a skill that we know is passed on to the skilled tradesmen we partner with, and workers like Jeffery Williamson are living proof!
Jeffery prides himself on being a man who doesn't just care about collecting a paycheck, but is dedicated to his craft and producing a product of high value and quality.
In this new episode of
"TPSW",
host Michael Peatrowsky has the honor of speaking with CNC Operator, Jeffery Williamson. They discuss Jeffery's journey in becoming a CNC operator, and how important owning one's quality is when conducting business on the floor.
We want to staff our clients with the best skilled tradesmen in the game, and we'd like to thank skilled workers Jeffery who make that possible!
Interested in seeing if the skilled trades is right for you? Check out our latest podcast episode for more information on how you can get plugged in.
Main Takeaways:
|
Healthy eating can keep your body in shape and ready to get the job done right.
|
Being able to troubleshoot your machines is a huge advantage as an operator.
|
Owning your quality as an operator sets you apart from the crowd.
|
The number one indicator of a high quality team mate is putting care and effort into what you produce.
Timecodes:
00:00
-0
5
:00
|
Jeffery's start in the skilled trades
0
5
:00
-
10
:00
|
What it means to
"own
your quality"
10
:00
-
15
:00
|
The utility in watching people to see what they know
15
:00
-
21
:
14
|
Plastic and metal as children and grandchildren