How to Reduce Staff Turnover and Retain More of Your Skilled Workers

Skillwork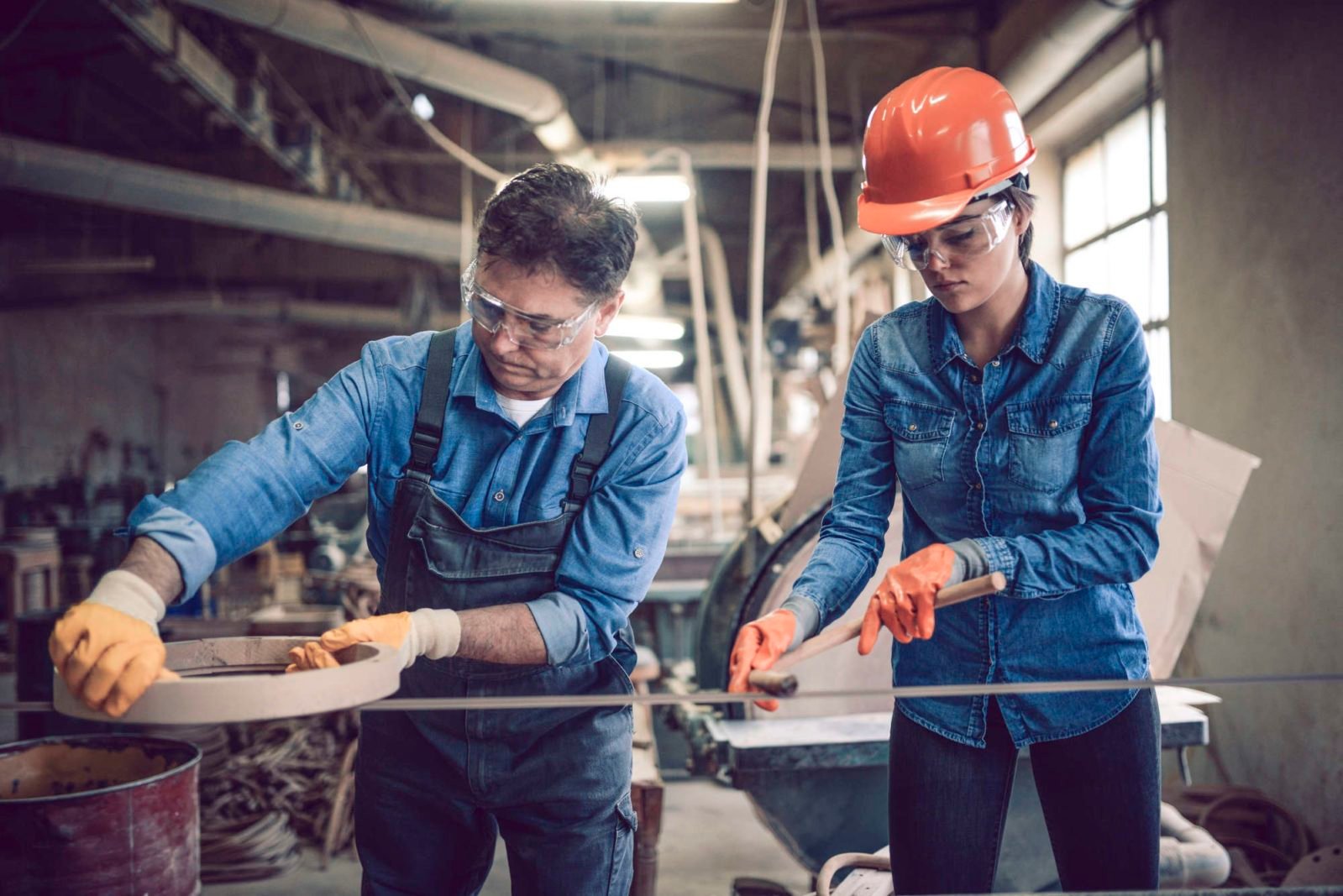 If you're a skilled labor employer, you've probably wondered how to reduce the attrition rates of employees. It can seem like no matter what you do, employees leave and gaps remain unfilled.
Continual hiring cycles and employee turnover can leave you thinking:
Though there's no magic formula that can completely stop turnover, there are a few ways skilled labor employers can start preventing employee turnover.
In this article, we're sharing expert insight into employee turnover and attrition and shedding light on how to deal with high turnover rates.
Keep reading to learn how to reduce turnover in a company and hold onto your most valuable assets—your employees.
How to Decrease Staff Turnover
Right off the bat, we want to start by saying that there's no way of completely preventing employee turnover. There will always be factors that you can't control, like an employee leaving to become a stay-at-home parent or experiencing a life-threatening illness.
However, there are some things you can do to help facilitate a decrease in employee turnover. Here are three of the best ways you can reduce turnover and retain employees.
1. Hire the Right People
We know that no one goes into hiring mode and brings on an employee with the hope that they'll leave shortly after onboarding. When you hire an employee, you're counting on them to add value quickly and stick around for a while.
So, why do so many skilled labor employers in commercial construction and manufacturing deal with high turnover rates?
If you want to know how to reduce the attrition rate of employees, the most critical piece is hiring the right people the first time around. That may sound obvious, but it's essential—and that's why we've listed it first.
Hiring the right people from the start means doing everything possible to gate and vet candidates extensively, not simply looking at a resume or prior experience. It involves:
Understanding the job role

Having a large pool of qualified candidates

Screening resumes and experience

Providing skills and behavior testing

Interviewing candidates extensively
There's a lot of work that goes into finding and hiring candidates that are right for the job. Using a skilled trade staffing agency is one of the best ways to ensure efficiency and quality with this kind of hiring process.
How Strategic Staffing Reduces Turnover
If you already have an internal HR department or hiring process, that's great. But even the most experienced companies hit roadblocks and need help from time to time. Working with a trade labor recruiter comes with great benefits that can complement your internal recruiting practices—they can get you the workers you need when you need them.
For example, Skillwork is a travel staffing agency that helps skilled labor employers in commercial construction and manufacturing hire tradespeople. Our recruiting process is unique and powerful, ensuring that employers receive high-quality candidates. This tried-and-true method has helped us achieve a nearly 100% success rate at finding the right employee on the first try.
Here's how we do it:
Assign an experienced recruiter to your case

Take the time to talk with you and deeply understand your needs

Employ our

proprietary 8-step candidate vetting process

Deliver a handful of top candidates for you to choose from

Repeat until all your needs are met
Instead of you and your team spending the time and money to find potential candidates, a staffing agency, like Skillwork, can hand-deliver them to you. All you have to do is hire them.
2. Offer Competitive Pay and Benefits
If you want to know another method for how to control employee turnover, it involves offering competitive wages and benefits.
There's a shortage of skilled workers, which means they're in high demand. High demand for skilled workers puts more power in the employees' hands. They can pick and choose who to work for, which often comes down to pay and benefits.
Skilled Worker Pay
Salary is simply the amount of monetary compensation given to workers. The salary for skilled workers is rising, and it's largely because of the demand created by the shortage. When you need skilled workers, you need to be ready to pay them a competitive wage.
If you aren't sure what a reasonable salary is for your industry or location, you can:
While you need to be reasonable and understand what the position is truly worth, you can't always pay an employee exactly what they want. At the same time, you need to make sure you're offering a competitive salary.
Skilled Worker Benefits
Employees want to be taken care of and know they're valued. They desire to feel that you're investing in them as human beings.
Benefits are more than just insurance and a 401(k). Money is important (as we just mentioned above), but benefits go beyond salary. They also include:
Vacation and time off

Flexible work schedule

A work environment that promotes growth and development

Other perks and bonuses
One of the best ways to reduce turnover and retain employees is to give them more reasons to stay than simply money.
3. Provide Ongoing Training and Support
Piggy-backing on number two, ongoing training and support is an excellent way to invest in your employees and show you value them.
Giving your skilled workers training opportunities can provide:
Improved morale and job satisfaction

Increased productivity

Greater knowledge retention

Employee loyalty

Professional upskilling
However, only 52% of employees believe that their employers provide the right kind of training.
Employees want to stay up-to-date with certifications and new practices. By providing your employees with training opportunities, you're investing in them and their future—and this makes them more likely to stick around longer.
The Solution for a Decrease in Employee Turnover
As a skilled labor employer, it can be challenging to know how to reduce the attrition rates of employees. You can't control all the factors, and sometimes employees will leave without giving you a chance to keep them around.
But there are some solutions to employee turnover and ways to cut down on attrition rates. A few things you can do are:
Use a skilled worker staffing agency to help hire the right people

Provide your employees with competitive pay and benefits

Offer skilled workers training and upskilling opportunities
We can't directly help with the last two, but we can help with the most important one: hiring the right people the first time.
At Skillwork, we're experienced skilled labor recruiters. Two things that make us unique are:
We've developed a proprietary 8-step recruiting process that works

We take a travel staffing approach to skilled labor recruiting
Our recruiting process provides us with a large pool of candidates to find the workers that suit your needs. It's also how we have an 85% success rate finding the right workers the first time. The travel staffing approach breaks down geographical hiring barriers and allows you to hire employees for as short or long as you need.
Contact us today to see how we can help you grow your business, improve your bottom line, and reduce risk by getting you the right staff when you need them.