If You Don't Know, Then Ask! - with Steve Woodard

Skillwork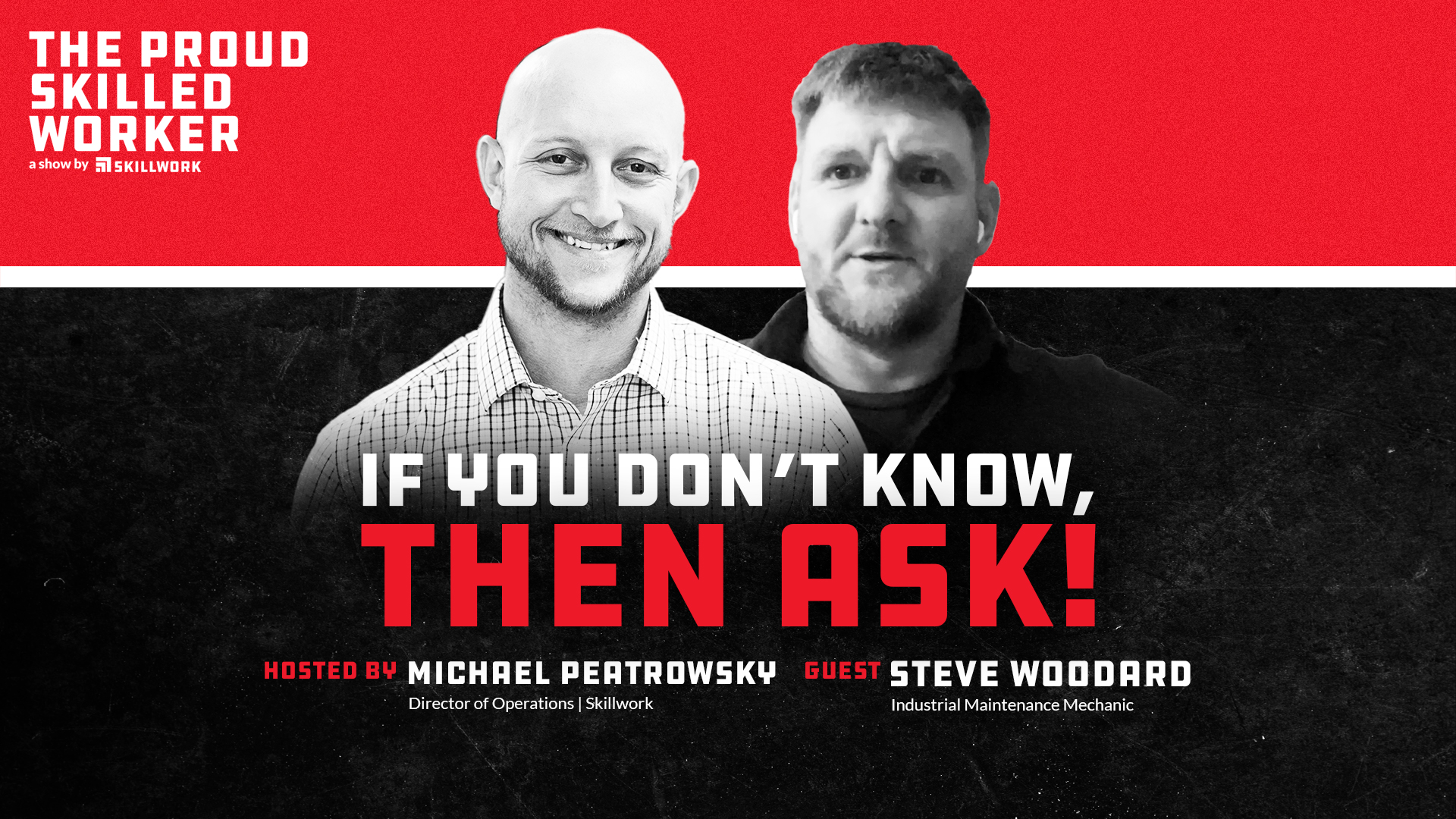 Are you ready to dive into the world of skilled trades and gain valuable insights from industry experts? Our latest episode of The Proud Skilled Worker features Steve Woodard, an Industrial Maintenance Technician, who shares his experience and knowledge in the skilled trades industry.
In this episode, you'll learn the power and wisdom of a growth mindset and how it can help you overcome challenges in your career. Steve discusses the importance of constantly learning and developing new skills, as well as how the transferability of skills can benefit you in any industry.
Don't miss out on Steve's valuable insights and advice! Check out our micro videos on Instagram highlighting some of the key takeaways from this episode, including the importance of partnering with Skillwork to fuel your call to adventure, the passion our skilled tradesmen have for making broken things work, and the value of asking questions and seeking help when needed.
And be sure to watch the full episode on YouTube to hear Steve's inspiring story and learn more about the opportunities and challenges in the skilled trades industry.
Main Takeaways
01:22-02:19
"Partnering
With Skillwork Feeds Your Call To Adventure"
03:43-04:24
"The
Power and Wisdom of a Growth Mindset"
05:16-06:13
"Our
Skilled Tradesmen Like to Make Broken Things Work"
06:41-07:34
"A
Tradesman's Skill Set Transfers From Industry to Industry"
Connect with Skillwork:
Reach out to Rveal: