The Best Trade Jobs in 2021 and Beyond

Skillwork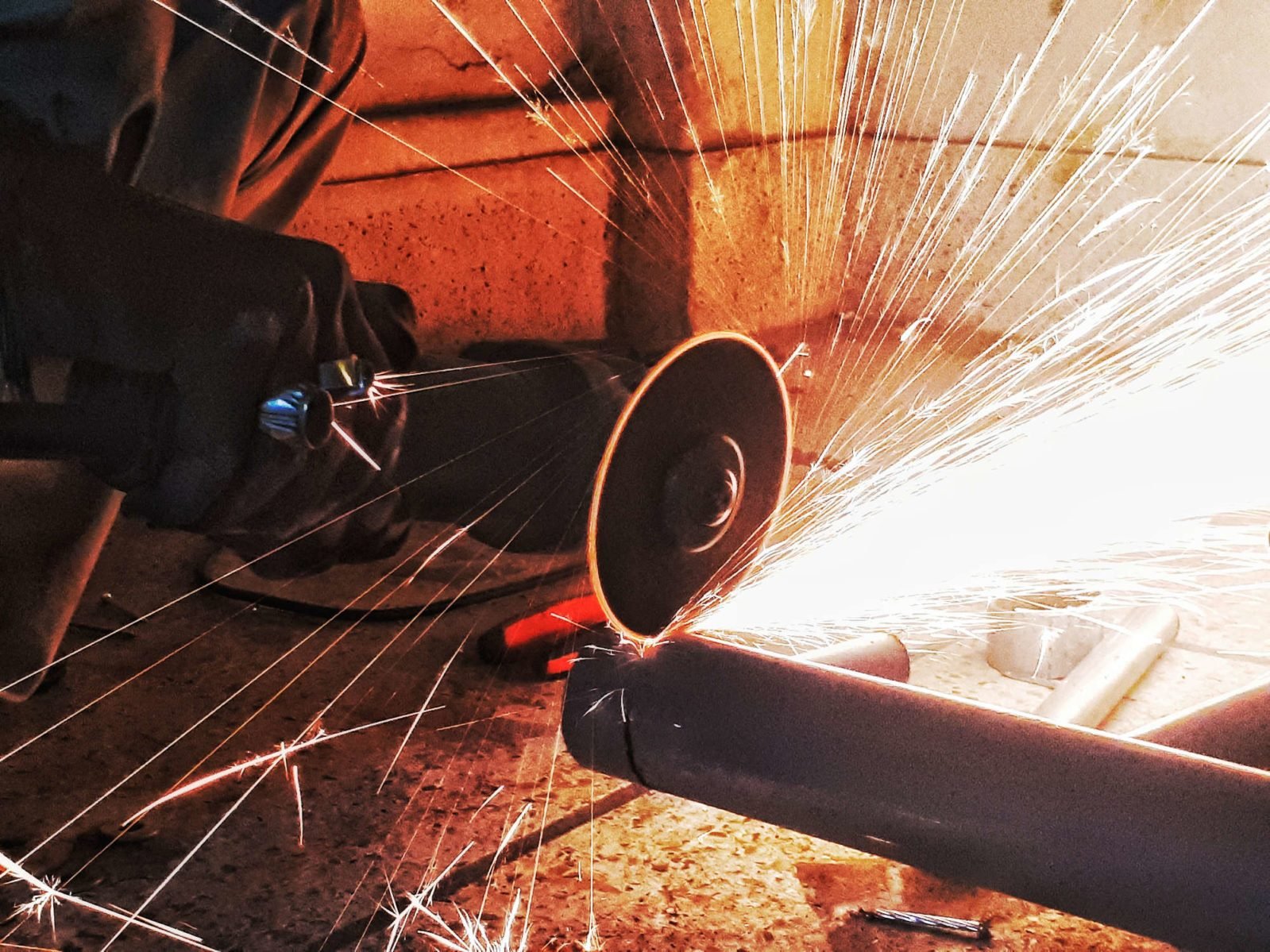 Trade labor is in high demand. There's a growing shortage of trade workers, and the trend indicates trade careers will increase in demand in 2021 and beyond.
Are you looking for a stable and high-paying job with excellent work-life balance?
Are you a current tradesman (or woman) looking for a new position?
Do you know the best trades to get into or the most in-demand trades?
Whether you're already skilled in a trade or you're thinking about starting a trade skill, skilled trade jobs are in demand and available for you to start today.
In this article, we'll discuss the current skilled labor needs and the best trade careers.
Join us as we tackle what skilled trade work is, what are some good trades to go into, and trade careers that make good money.
What is a Skilled Trade?
Skilled trades are jobs that require specialized knowledge and training without the need for long-term schooling (e.g., surgeons). Trade experience is usually learned at a technical school, through an apprenticeship, on the job, or a combination of these. Skilled trades don't usually require a four-year college degree.
Examples of skilled labor positions include:
Electricians

Plumbers

Welders

Machinists

Service technicians

Heavy equipment operators
Because there's a shortage of skilled labor, it's an excellent time to begin a skilled trade. The number of skilled trade needs is increasing with nearly three million unfilled trade positions in the US.
How to Get Into the Best Trade Jobs
Every trade skill will have its specific requirements you need to meet before you can practice the trade, so it's best to look up the trade you're interested in and see what's required.
However, at a high level, here are some general requirements you should be aware of:
High school diploma:

Most trades will require that you have a high school diploma or GED.

Education:

Often, a trade will require some education. Instruction usually includes classes at a technical school or community college.

Training:

Training can take the form of an

apprenticeship

or on-the-job training. The best trade careers will require and provide you with the necessary training.

Diplomas, certifications, or specializations:

Some trades will require authentication of expertise, while others may offer opportunities to grow in knowledge and reach new salary levels.
Again, take time to research the specific trade you're interested in to see what requirements you'll need to meet.
Skilled Trade Jobs in Demand
Now that you're more familiar with skilled labor and some of the requirements for a trade job, let's look at some of the best skilled trades for the future.
Two big industries in need of skilled trade workers are commercial construction and manufacturing. Within these industries, there is a wide range of trades needed in 2021 and beyond.
Here's a look at these two major industries and some of the most in-demand trades within these industries.
Commercial Construction
Commercial construction involves building larger-scale spaces like offices, manufacturing plants, medical centers, or retail shopping centers. The commercial construction industry grew 4.6% over the past five years, and the expectation is that growth will continue into 2021.
A few of the high-demand skilled trade workers needed in commercial construction are (and this is not an exhaustive list):
Commercial carpenters

Commercial electricians

Heavy equipment operators and mechanics

Construction supervisors

Welders
Commercial construction projects require a high volume of skilled workers. This high volume is a big reason some of the top skilled labor jobs in demand are in commercial construction.
Manufacturing
Manufacturing is a second industry that desperately needs skilled workers. The forecast is that by 2028, 2.4 million manufacturing skilled labor jobs will go unfilled. The job opportunities and outlook in manufacturing make it one of the most in-demand trade sectors.
Manufacturing employers need skilled workers to keep every part of the manufacturing machinery and facility running smoothly. Some of the best trades to get into in manufacturing include (this isn't an exhaustive list):
Machinists

Machine operators

Technicians (e.g., machine, generator, facilities)

Electricians

Boiler specialists
Each manufacturing site has a wide range of skilled labor needs, making it another sector with some of the best skilled trades for the future.
The Best Paying Trade Jobs
Anytime you talk about jobs, it's hard to ignore the elephant in the room: money. The second most asked question behind "Which trade is most in demand?" is, "What are trade careers that make good money?"
A significant misunderstanding with skilled labor is that it doesn't pay well. Skilled labor jobs can be highly lucrative, and pay often increases as you gain greater knowledge and experience in your field.
Below we've compiled a list of the five highest-paid trade jobs in the commercial construction and manufacturing industries. We've also included the expected job growth rate and median salary.
Note: "Job growth" is the expected increase in need from 2021-2029. "Earnings" is the median salary for that particular trade irrespective of experience, location, etc.
1. Boilermakers
Boilermakers specialize in assembling, installing, repairing, and maintaining closed vats and other vessels/containers that hold liquids and gases. Though the job pays well, it can be physically demanding work.
Job growth: 1%

Earnings: $63K ($30.34/hr.)
2. Electrician
Electricians focus on wiring and maintaining the electrical components of buildings. The most common path to becoming an electrician is by starting at a technical school and then moving into an apprenticeship.
Job growth: 8%

Earnings: $56K ($27.01/hr.)
3. Plumber
In any residential or commercial building project, you need people who specialize in installing, repairing, and maintaining extensive pipe networks—enter plumbers. Pipefitters and steamfitters are two other types of plumbers who work with materials other than water.
Job growth: 4%

Earnings: $55K ($26.52/hr.)
4. Machinery Mechanic
Machinery mechanics specialize in repairing and maintaining industrial equipment in large manufacturing facilities. To become a machinery mechanic, you'll often need working knowledge of machines, hydraulics, complex components, and robotics.
Job growth: 13%

Earnings: $53K ($25.41/hr.)
5. Construction Equipment Operator
Construction equipment operators drive, maneuver, and control the machinery needed to construct roads, buildings, and other structures. This career is often learned on the job and rarely requires schooling beyond a high school diploma.
Job growth: 4%

Earnings: $48K ($23.16/hr.)
How to Find the Best Trade Jobs
Skilled trade jobs are in high demand, and trades needed in 2021 are increasing. Commercial construction and manufacturing are two industries specifically in need of skilled workers. Any trades in those sectors are some of the best trades to go into.
Becoming a skilled worker usually requires a high school diploma, vocational school training or apprenticeship, and the drive to keep refining your craft. Despite popular opinion, trade jobs pay well and provide the opportunity for stable work.
Are you ready to start finding trade careers that make good money and make a difference?
Skillwork is an industry-leading skilled labor recruiting organization. We know that the skilled labor shortage exists, and we see the value highly-skilled workers add to employers. We desire to match the best skilled labor talent with employers in need. If you're a skilled worker looking to use your craft to make a difference, we're here for you. Applying is free, and it will only take a few minutes.
Apply now and let us help you find a skilled labor position that needs your expertise.