The Top 7 Benefits of Hiring the Right Employee the First Time

Skillwork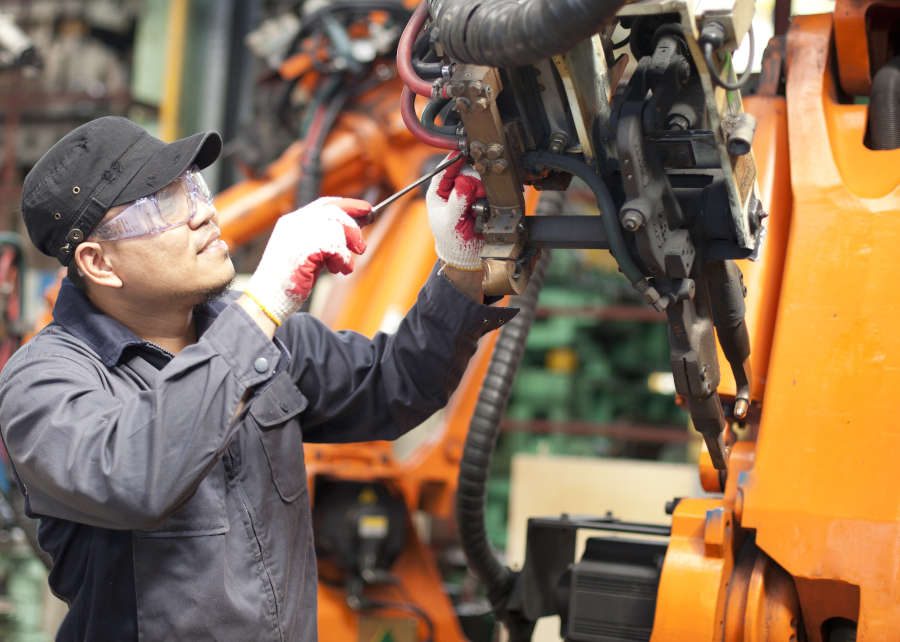 Do you want to know why hiring the right employee is crucial to an organization?
Finding and hiring the right employees has excellent benefits for any employer willing to invest the time, energy, and resources into it.
But now you're likely thinking, "In this skilled worker shortage, I just don't have the time or resources. I need to hire people now." We get it, you need to keep production high, and sometimes you can't wait around for the right person for the job.
However, not hiring well the first time around could be costing you more than if you'd put a little extra time and money into selecting the right people for the job.
In this article, we're sharing the importance of hiring the right staff. Keep reading to learn the top seven reasons why recruiting the right person is worth your time and money. Then, stick around to hear how to hire the right candidate the first time.
7 Reasons Why Hiring the Right Employee Is Crucial to an Organization
No employer intentionally tries to hire bad candidates. But sometimes desperation sets in, and you think you can make a hiring compromise here or there.
We're here to tell you to stay the course when hiring and that there's great value in hiring quality employees—even if it costs extra upfront.
Here are seven benefits that show the importance of hiring the right staff the first time around.
1. Reduces Employee Burnout
The first benefit to hiring the right staff the first time is avoiding the dreaded employee burnout.
The skilled worker shortage has left many companies understaffed. Employers need employees to work longer hours, which leads to increased stress, exhaustion, and burnout.
When you can find and hire top talent as soon as you need it, it keeps hours regular and provides adequate rest for all your employees. The ability to provide sufficient time off also helps decrease employee turnover.
By hiring the right people the first time, you keep:
Production high

Hours and rest normal

Current employees satisfied

Turnover low
Investing in good hiring practices benefits both your employees and your company.
2. Reduces Risk
Piggybacking on number one, reducing risk is another reason to implement efficient hiring processes.
Employee exhaustion and burnout can lead to physical and mental tiredness. When employees are tired, they can more easily make safety mistakes that put themselves or others in harm's way. Ensuring proper safety doesn't simply mean having suitable safety protocols; it also means making sure employees can adequately follow them.
Additionally, desperately hiring an inexperienced or poor candidate carries an increased safety risk. Their inexperience, immaturity, or lack of care for the job can lead to heightened workplace dangers.
Hiring the right employee helps to decrease safety risks and hazards.
3. Decreases Hiring Costs
Hiring well also decreases overall hiring costs.
A study by SHRM found that the average cost-per-hire is $4,129. Another survey done by CareerBuilder found that companies lose an average of $14,900 on every bad hire. Every time you hire someone, it costs you money, and hiring a poor candidate costs you even more.
You're going to have to spend some amount of money on hiring employees. To avoid losing or spending extra money on hiring, hiring the right person the first time is vital. When you hire well, it ensures that you aren't constantly hiring new employees or replacing bad employees.
4. Maximizes Productivity
Next, hiring well maximizes your company's productivity in two ways:
You (or your hiring team) can spend less time hiring and more time on other tasks

Gets qualified candidates into a position to make a difference quickly
Less Time Hiring, More Time on Daily Tasks
When you're in hiring mode, it forces you and other high-level team members out of daily routines. Instead of focusing on other tasks, you spend time and energy reviewing applications and conducting interviews. Having an efficient hiring process allows you to quickly find good candidates. This process will help you and your team spend less time hiring and more time on day-to-day tasks.
Gets Candidates into Valuable Positions Quickly
If you need to hire new employees, it usually means that you have:
An opportunity for increased growth

A need for sustained production
Either way, you're hoping that your new hire will help fill the gap. Finding a qualified worker means that they'll already have some experience and knowledge of the job. Their competence will allow you to sustain or reach new levels of production more quickly.
5. Saves Time
We touched on this briefly above, but hiring the right skilled workers saves you and your existing employees time.
Here are three ways hiring quality employees saves you time.
Less Time Spent Hiring
First, finding the right hire the first time means you only need to do the process one time.
Instead of spending days, weeks, or months going through the hiring process, you can find the right worker and get back to other important business matters.
Quicker Onboarding Process
Second, the right hire also decreases onboarding time.
When a new hire has the proper qualities, they more quickly and seamlessly pick up their new roles and responsibilities. Their competence means less time spent in training and more time adding value.
Greater Work Efficiency
Lastly, good hires more effectively handle their work and responsibilities.
A proficient employee doesn't need someone looking over their shoulder or coming behind them to clean up messes. When everyone can execute their jobs properly, work becomes more efficient and timely.
6. Encourages Team Morale
Employees don't exist in a vacuum. The truth is, each hire will either add or detract from your overall company culture. Preserving your company culture and employee morale involves finding new hires who fit in.
New hires who can adjust quickly to your organization will:
Add vital skills and experience the team requires

Provide inspiration and camaraderie

Encourage other employees
Alternatively, a bad hire may have the opposite effect. Poor hires can detract from your company culture and potentially frustrate your current employees with a bad attitude or poor work ethic.
Keeping employee morale high and company culture strong requires adding new hires who understand your company and add to it positively.
7. Promotes Company Growth
Why is recruiting the right staff important to your company? Because it ultimately promotes short- and long-term company growth.
When you hire the right employee the first time around, you:
Save time and money

Increase productivity

Maximize employee performance

Cut down on safety risks and hazards

Keep morale high
These benefits come from simply finding and hiring the best candidates. Investing in hiring processes that get the right people into the correct positions makes your company more efficient, productive, and profitable.
Need Help Hiring the Right Employees?
We don't want to beat a dead horse, but we just can't overstate the importance of hiring the right staff—especially when it comes to skilled workers.
You need to keep production high, and that requires hiring qualified workers who know how to do their job and can start producing quickly. The benefits of hiring well far outweigh the potential costs of putting an unqualified employee into a valuable position.
But how do you ensure that a potential new hire is the right hire?
At Skillwork, we've made hiring quality employees our number one priority. Using our proprietary 8-step vetting and gating process, we can take a large pool of qualified candidates and find the best ones for you. We take our time to:
Get to know you and your needs

Look over resumes

Pre-screen and interview candidates

Test cognitive and physical abilities

Deliver the perfect candidate nearly 100% of the time
We do all the heavy lifting of recruiting so you can grow your business, meet deadlines, improve performance, and reduce risk.
Contact us today to start getting the skilled workers you need, when you need them.