Worker Reliability: The unintended consequences of people just not showing up

Tim Raglin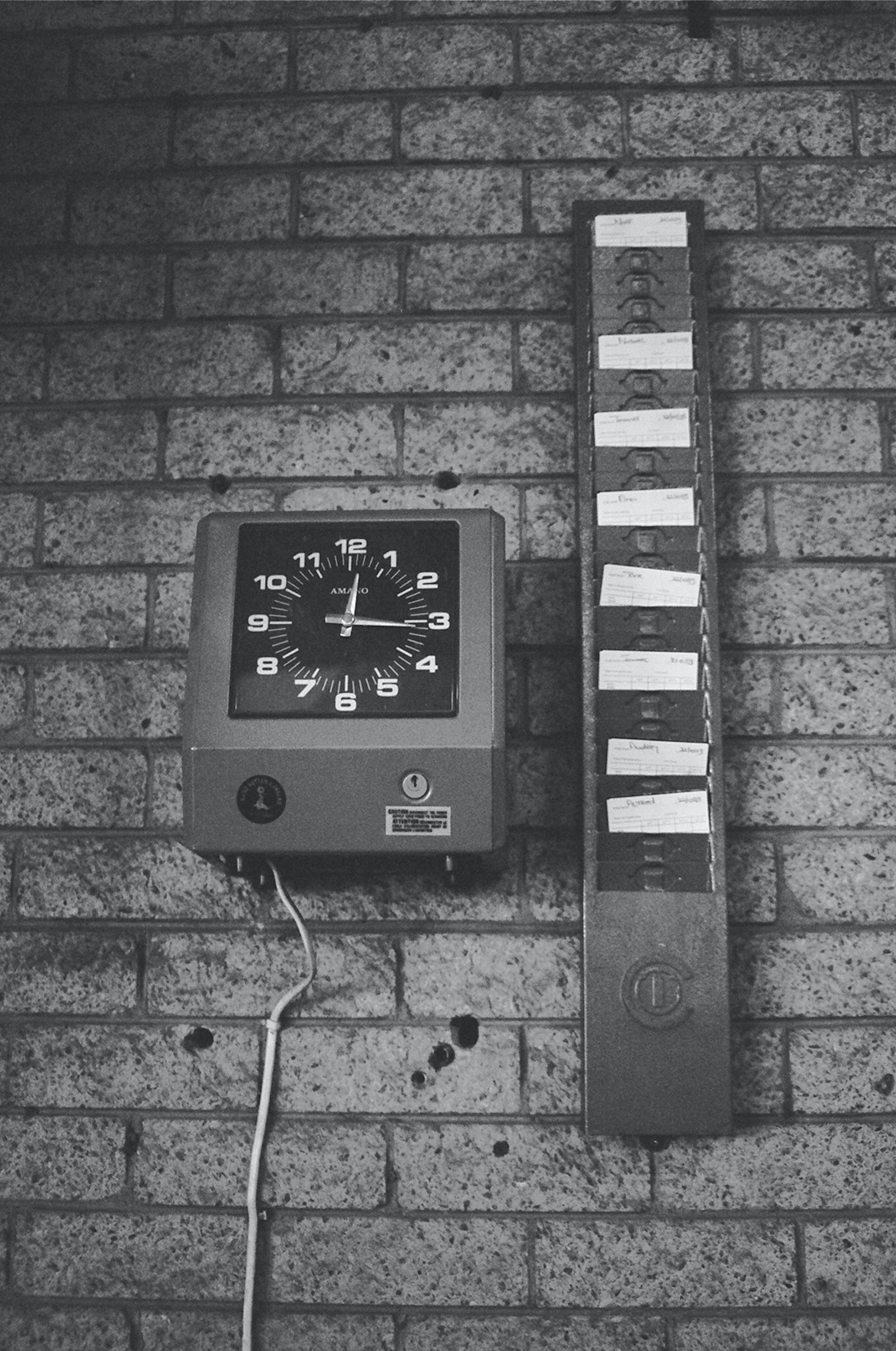 One of the most challenging issues that companies looking for quality skilled workers face is simply finding workers that show up—in other words, reliable dependable employees. It seems crazy, but one of the most consistent laments we hear from leaders from multiple industries sounds something like this: "I'm not as concerned with the skills they have as I am about finding folks that just show up and work!".
In fact, companies that depend on highly skilled and experienced workers are, in many cases, foregoing traditional skills and experience for a less skilled candidate that is simply reliable.
Reliability—a disappearing trait
According to Webster, being reliable suggests a "consistent dependability of judgment, character, performance, or result". In our not-too-distant past, it was almost a given that a person seeking a job in the skilled trades came with that intrinsic work ethic and mindset.
My dad was an Industrial Electrician and Instrument Technician for 40 years. He probably missed 10 days of work, if that, in his entire lifetime. In his world, when you had a job, you showed up and you worked hard. For him, and many of his generation, it was a point of personal pride. Not only that, dependability was the expectation of the companies he worked for and the men and women he worked with.
He passed that trait on to me and as part of the "tail-end" of the baby boomer generation. I carry the same mentality. But we've seen a shift in this mindset, and it is having a significant impact on the variety of industries that rely on highly skilled craftsmen and women. This, of course, is further exacerbated by the already shrinking numbers of skilled craftsmen and women that exist in the market today.
Now, let me be clear – this is not a blanket statement to paint all workers with broad strokes of unreliability. Most men and women that show up for work do so with the utmost sense of pride and commitment. They are dedicated and hard-working professionals that take great pride in their work and their work ethic. Rather, it is a workplace trend that appears to be a growing and should be addressed as a risk to future planning and execution.
Negative consequences of unreliable workers
Like any risk, a prudent company takes steps to mitigate the impact and reduce the chances of unintended negative consequences, some of which are highlighted here:
Lower the bar
In the face of a shrinking candidate pool, companies facing the pressure of meeting deadlines, starting new projects, or meeting productivity quotas are beginning to "settle" for less-capable, less-skilled, and inexperienced candidates. They lower the bar to get more candidates in the door.
At Skillwork, we have had several companies reach out in near-desperation and say – "just send us someone that will show up and work!" The problem with that approach is obvious – when you bring on less capable, less qualified employees they will require more training, more supervision, and more time to get fully operational. In addition, the existing employees you're counting on are forced to spend more time and energy assisting the new guys and often end up doing more work than they were doing before. This, in turn, drives their frustration and dissatisfaction even higher. So in the end, your best employees become disgruntled and may even leave for a better situation. Meanwhile, you are left with an even bigger challenge to overcome.
Increase the load on current staff
Some companies refuse to lower their expectations and continue to insist on quality hires that meet time-tested standards. But the pool to find those candidates is shrinking and the need to backfill and grow their staff is only growing. In this scenario, companies often turn to good old-fashioned overtime and increased pressure on existing staff to make up the gap.
While this is a tried and true method, it cannot be sustained and fails as a long-term solution.
Overdependence on your proven workforce and driving them to work more hours is a recipe for unintended negative consequences. Employee burnout and fatigue often lead to issues with poor quality and higher accident statistics and safety concerns. People are willing to push hard for a season, but they also need a to have a decent work/life balance. In fact, quality of life and balance is fast becoming the most important factor when employees are making decisions about leaving a current job and taking a new position.
Companies that fail to adjust to this new reality find themselves further behind the hiring curve than their competitors
Pass on opportunities to grow and expand
As a business leader, this consequence is perhaps the most regrettable. Perhaps as often as we hear about cases of lowering the bar, or more overtime to "solve" this issue, we have also seen companies that are simply giving up on taking on new work and new opportunities. They can't get enough reliable people, so they pass on new projects, customers, or growth potential.
The lifeblood of any organization is growth. It's been said that if you are not growing as a business, you are in the process of dying…its just a matter of time. So, while not growing your company may reduce the demand for hiring, in the long run you are hurting your future to solve today's challenge.
What you can do to find reliable people, today
So what is the solution?
How can you get the highly skilled and dependable workers you need?
The first thing is not accepting the mantra that you can't get good workers anymore – that's a false narrative. The fact is, they do exist and can be located IF you are going about it in the right way.
But. Traditional hiring practices that focus on internal recruiting efforts, localized candidate pools, and legacy vetting processes cannot solve the problem in and of themselves.
While those tactics still have merit and can be productive, you need a new approach and new strategy to solve today's labor challenge. You need to have a partner that focuses 24/7/365 on locating, vetting, and placing highly skilled and reliable workers across the country. One that will not settle for lowering the bar to find the right candidates, at the right time, for the right location.
At Skillwork, we have a solution for the challenge of reliable qualified skilled workers. We have a nationwide search and recruiting team that is laser-focused on finding and hiring great employees that meet our customers exacting standards. We have a proprietary 8-step gating process that ensures we find candidates with not only the skills you need, but also the aptitude, drive, and character required to fit in your culture. We thoroughly assess a multitude of intangible traits and natural abilities along with tangible skills and experience to filter through hundreds of candidates before they become Certified Skillworkers. We then get them to your location to augment your staff for as short or long as you need us there.
Partner with Skillwork and find the reliable workers you've been looking for
The bottom line is that you do not have to settle for lowering the bar, driving your current staff with onerous overtime, or passing on the opportunity to take on new business. At Skillwork, we can get you the folks you need to grow and prosper in today's challenging skilled labor market. And our Skillworkers are guaranteed – if you aren't 100% satisfied, we will replace them at no cost. Reach out to us today at www.skillwork.com and ask about our 14-day risk free trial.
-Tim Raglin
VP Operations, Skillwork