How Skilled Trades Staffing Can Benefit Employers and Skilled Workers

Skillwork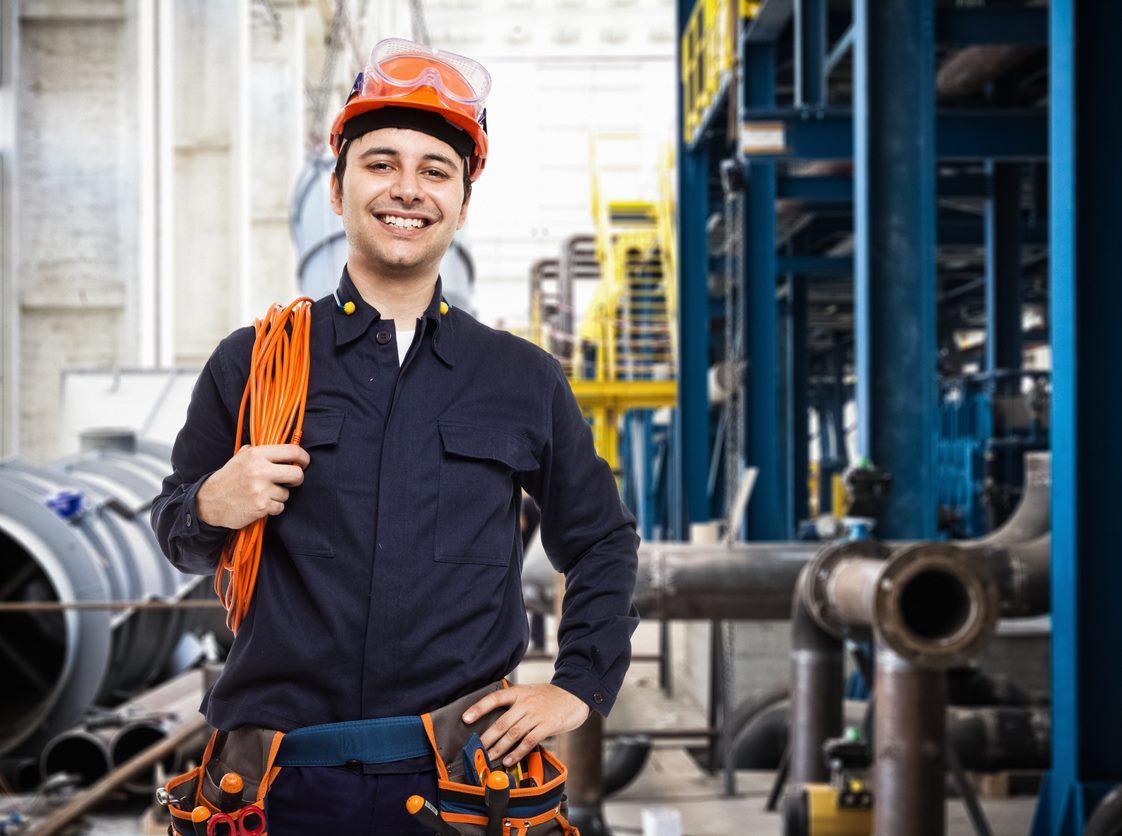 Are you a skilled labor employer or tradesman wondering how an American skilled trades staffing agency can benefit you?
As a trade employer or employee, you probably already know that there's a trade labor shortage. These staffing issues and shortages can heavily affect both employers and employees. Employers suffer from decreased productivity and high retention rates. The shortage affects employees because it causes them to work longer hours and experience burnout.
In this article, we're sharing information for both skilled worker employers and potential employees. As an employer, you'll learn how to find a reputable tradesman. If you're a tradesman or woman, you'll find out about skilled trade jobs hiring options, especially commercial construction jobs.
Keep reading to learn how to find the best skilled workers or satisfy your search for "trade jobs hiring near me."
What's Behind the Skilled Trades Staffing Issues?
In 1990, a report from the National Center on Education and the Economy warned of the impending worker shortage. It predicted that, over the next 25 years, baby boomers would retire without enough younger workers to replace them.
A few recessions and one global pandemic later, and this skilled worker shortage prediction has come true with startling accuracy.
Here's a brief overview of the three most significant factors behind the skilled trades staffing difficulties.
1. High Retirement Rates
One of the biggest reasons for the skilled worker shortage is high retirement rates among the baby boomer generation.
Baby boomers (the current backbone of the construction and manufacturing industries) are now reaching retirement age. The U.S. census suggests that by 2030 all baby boomers will be 65 or older, which means they'll be retiring and leaving thousands of jobs unfilled.
One positive of baby boomer retirement is that there are plenty of job opportunities for younger men and women looking for employment. However, there are not nearly enough young people pursuing construction jobs and other high-demand trade positions.
2. Misplaced Priorities & Misconceptions
Educational priorities and misconceptions about the skilled trades have also led to a shortage of skilled workers.
Misplaced Educational Priorities
For decades, a career in the trades has taken a backseat to university education.
Well-meaning counselors push high school students into four-year college degree programs. This focus on four-year degrees has led to a diminished number of high school graduates pursuing a trade program, and even negative stereotypes about trade jobs.
Misconceptions
There are also many misconceptions and stereotypes about skilled trade jobs that deter young people from pursuing them.
Some of the main misconceptions surrounding trade labor include:
Intelligence:

People often think that skilled workers aren't intelligent. However, many tradespeople go to school for two years and then spend many more years as apprentices.

Low salary:

There's also the belief that the trades don't pay well, but this just isn't true. Many skilled workers make more than $50K/year, with some even having six-figure salaries.

Gender:

Lastly, there's the stereotype that only men can work in trade positions. Skilled labor may currently be male-dominated, but women have access to the same opportunities in trades as men.
Regardless of your educational, racial, or gender background, the trades provide employment opportunities for anyone willing to pursue them.
3. Lingering Effect of the 2008 Recession
Although some sectors of the economy bounced back quickly after the "Great Recession" in 2008, the construction industry floundered for years. It wasn't until 2014 that the industry finally started showing signs of recovery and growth.
The 2008 Recession caused many skilled workers who'd lost their jobs to move on to other fields. Meanwhile, young graduates were urged to pursue a four-year college education instead of a trade school.
Ultimately, the commercial construction industry has seen a slow recovery due to a lack of laborers to fill all of the construction jobs.
But employers need to fill employment gaps, and some skilled workers are available and ready to add value to employers. Is there a skilled trades staffing solution to aid employers and trade workers?
How American Skilled Trade Staffing Can Help Employers and Employees
We've talked a little about the skilled worker shortage and the factors that have led to the deficit.
But what can employers do to find a reputable tradesman?
How can skilled workers find high-quality jobs and employers?
At Skillwork, we're passionate about connecting employers with workers and vice versa. Here's how our skilled labor staffing process can benefit employers and potential hires.
Skilled Trade Staffing for Employers
Desperate times call for innovative measures—and this includes skilled staffing practices.
Here at Skillwork, we've developed a unique recruitment model of travel staffing for skilled labor. Our recruitment and hiring model involves an 8-step vetting and gating process. This process allows us to start with a large pool of candidates and get down to the ones that fit company-specific needs.
Additionally, the Skillwork staffing model provides companies with:
Flexible staffing:

As an employer, you can hire an employee for as short or long as you need.

A Trial period:

Want to avoid a bad hire? Work with your new employee before bringing them on full-time and make sure it's a good fit for both of you

Burnout relief:

Fill employment holes quickly so that your employees don't need to work continuous overtime.
During the current skilled worker shortage, it's more important than ever to find (and keep!) the best employees. Our goal is to do all the heavy lifting of recruiting the perfect candidates so you can focus on growing your business.
Skilled Trade Jobs for Employees
Are you a skilled worker looking for steady work?
Do you constantly Google things like "trade jobs hiring near me?"
Skillwork's unique process doesn't just benefit skilled labor employers. We also assist skilled and experienced tradespeople find the right job for them.
With our travel approach to staffing and flexible work schedule, you can choose where and how long you want to work.
Maybe you want to experience life in a different part of the country without committing to a long-term contract.

Or, perhaps you're just getting your career started, and you're eager to work with different companies until you find the right fit.
Regardless of your situation or desires, we're here to help. All you need to do is:
Take our assessment

Rank your placement preferences

Wait to get matched with different job opportunities
We have career options for electricians, plumbers, carpenters, and many other trades.
Connect with One of the Best Skilled Trade Staffing Agencies
Our national shortage of workers for skilled trade jobs won't be solved overnight. Staffing issues are continuing to grow, and necessary construction jobs remain unfilled.
The current skilled worker shortage dates back to the 1990s and continues today due to:
Baby boomer retirement rates

Misplaced priorities and misconceptions

Lingering effects from the 2008 Recession
There simply don't seem to be enough younger people pursuing the trades.
Yet, we believe there are still many tradesmen and women available and that employers can find the right workers to fill their employment gaps.
Employers and skilled workers, have you thought about how an American skilled trades staffing agency can benefit you?
At Skillwork, we've developed a trade staffing solution that connects employers to employees and skilled workers to companies who need them. Whether you're an employer seeking talent or a skilled worker looking for the right job, Skillwork's recruiting and staffing process can get the job done. Our veteran-owned business is eager to connect the best skilled workers to top companies searching for expert trade laborers.
Employers: Fill out our online form for an obligation-free consultation and begin satisfying your staffing needs.
Employees: Apply now to start connecting with potential employers and put your expertise to work.