The Highest Paying Trades: Which Trades Make the Most Money?

Skillwork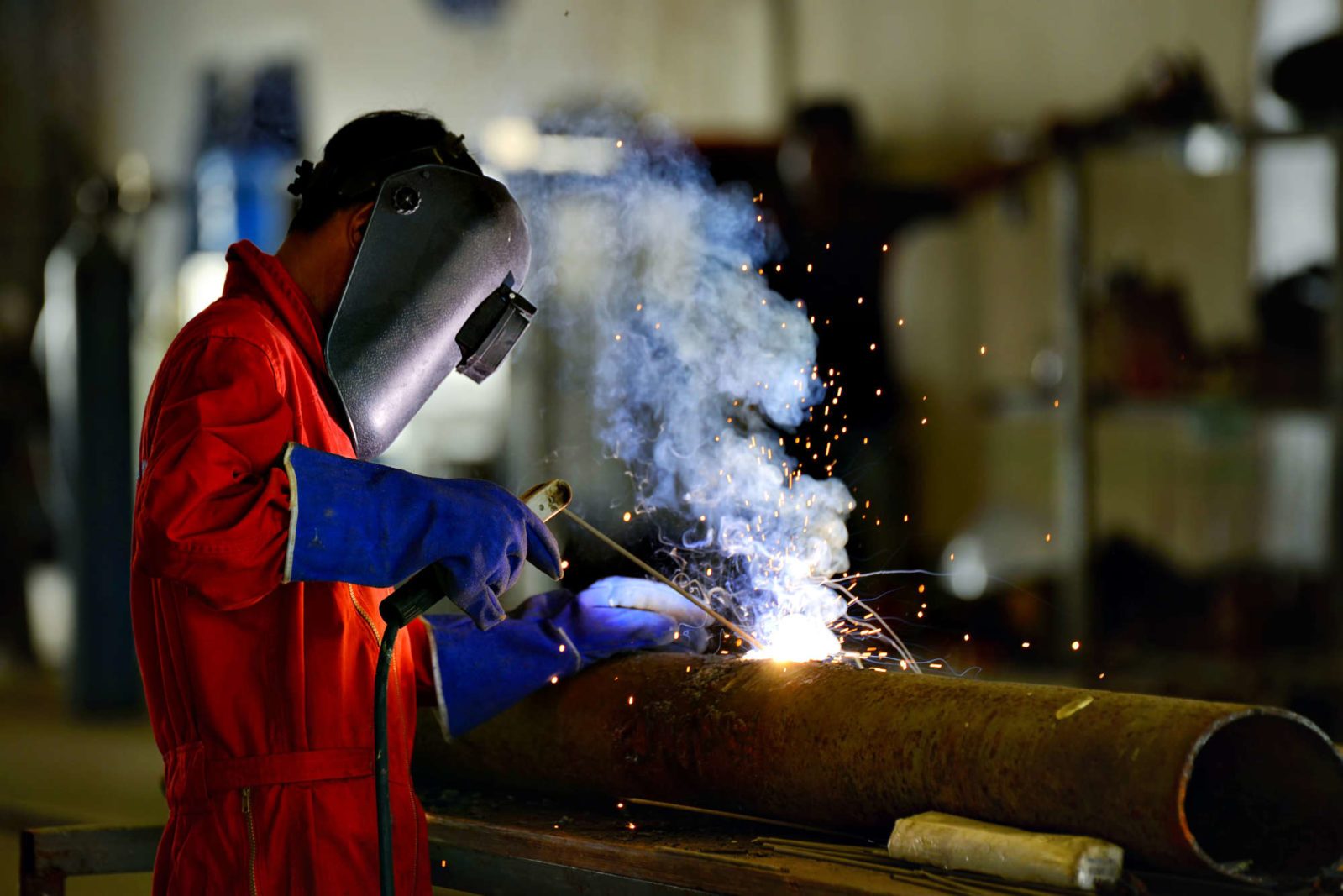 Are you training to become a skilled worker and wondering what the best paying trade jobs are?
Maybe you're someone looking to make a career change and want to know which are the highest paying trades to go into.
Or, perhaps you're a high school or college-aged student wondering if you should pursue a four-year degree or go into one of the skilled trade jobs that pay well.
Whatever your interest in trade jobs is, there are many high-demand and lucrative trade careers in commercial construction and industrial manufacturing. Some of the top-paying trades even allow experienced workers to make six figures.
If you're looking into trade careers and want to know more about the best trades to learn in 2021, you're in the right place.
In this article, we're sharing expert insight into the highest trades in demand and answering questions, like:
Which trade makes the most money?

What is the best trade to learn?

What are the best paying trade jobs?

What is the best trade to get into?
Continue reading to learn why you should consider a trade career and how to find a trade job in 2021.
Why You Should Consider Top Paying Trades
When most people think about tradesmen, the idea that usually comes to mind is an uneducated male who didn't have the potential for a "real" job. There's also the stigma that skilled workers are poor and don't make much money.
However, these stereotypes surrounding skilled labor couldn't be more false. The truth about the trades is that:
They're available to men, women, and people from all backgrounds

Becoming a tradesperson requires a great deal of intelligence and skill

Some of the

best paying trade jobs

provide the same (or higher) wages as other professions
But apart from a good salary (which we'll talk about more later in this article), there are many reasons to consider lucrative trade careers.
Here are three benefits of a career in the trades.
1. Enter the Workforce Quickly
A career in the trades is an excellent alternative to the traditional college route—allowing you to begin working and collecting a paycheck quicker.
It takes most people four years to get a college degree. The average cost of college tuition is around $35,720/year or $142,880 for all four years. Some people then choose to attend school for another few years to get a master's or Ph.D. degree.
There's a lot of time and money involved in the college route.
Alternatively, becoming a skilled worker requires less time and money before you can get a job and collect a monthly salary.
Most trade jobs simply require:
A high school diploma or GED

1-2 years of classroom instruction

An apprenticeship or on-the-job training
Once you complete these requirements, you can start working full-time in your trade. In addition, most apprenticeships or on-site training programs provide a salary and usually turn into full-time positions.
Individuals who pursue a trade career right out of high school can start working and receive pay much quicker than the four-year college route.
2. Long-term Job Security
Long-term job security is another benefit of trade jobs. Job security in the trades is a product of three factors:
1. A Shortage of Workers
First, there's a massive shortage of skilled workers, which in turn has led to incredibly high demand. It's estimated that there are nearly 3 million unfilled trade jobs across many trade industries, including commercial construction and manufacturing.
2. Expected Industry Growth
Second, many industries are expected to grow and have many additional job openings in the coming years. For example, commercial construction is expected to increase by 6% over the next ten years, adding about 400,000 jobs. In addition, there are currently thousands of unfilled positions in the manufacturing industry, and 75% of the baby boomer workforce is expected to retire in the next 5-7 years.
3. Lasting Need for Skilled Workers
Lastly, skilled workers will always be necessary. Even as technology advances and operations become more automated, someone will need to build, maintain, and fix these machines. With increased technology comes the need for skilled workers who can keep these machines up and running.
Combining these three factors creates the perfect opportunity for new skilled workers to enter the market and hold a steady, high-paying job for years to come.
3. Unique Travel Opportunities
Lastly, there are some skilled trade opportunities that allow workers to travel to new locations and experience new environments.
Companies, like Skillwork in Omaha, NE, are starting to take a travel staffing approach to skilled labor. Instead of helping tradespeople find jobs in their immediate localities, Skillwork has connections with skilled labor employers all over the country. When these companies need a skilled worker, Skillwork provides trade laborers the opportunity to travel to this company's location and work the contract.
Once the contract is up, Skillwork will provide you with a new job opportunity in a new location.
This kind of travel staffing approach provides you with more freedom and flexibility as a skilled worker—you choose where, when, and how long you work.
Now that you know more about why to consider trade jobs, let's dive into the specifics of which trades make the most money and the best trades to learn in 2021.
The 4 Best Paying Trade Jobs in 2021 (and Beyond)
If you want to know "What is the best trade to learn?" or "What are the best paying trade jobs?", this is the section for you.
Here are four of the highest-paying trades that are also in high demand.
1. Boilermakers
What they do: Boilermakers are skilled workers who specialize in assembling, installing, maintaining, and repairing boilers and other large containers that hold liquids and gases.
Education requirements: You need a high school diploma or GED and an apprenticeship to become a boilermaker.
Job outlook: The boilermaker industry isn't expected to grow much over the next ten years, but there is an expected 1,300 jobs available every year.
Salary: The median salary for a boilermaker is $31.42/hour or $65,360/year, which is the highest of all the jobs on this list. However, the expected industry growth for boilermakers over the next ten years is the lowest.
2. Industrial Maintenance Technician
What they do: Industrial maintenance technicians install, maintain, and repair factory machines.
Education requirements: You need a high school diploma or GED and a 2-year associate's degree in industrial maintenance. An apprenticeship and on-the-job training are also required.
Job outlook: The need for industrial maintenance technicians will grow at an alarming rate— 19% over the next ten years.
Salary: The median salary for industrial maintenance technicians is $26.40/hour or $54,920/year.
3. Refrigeration Technicians
What they do: Refrigeration technicians specialize in installing, testing, servicing, and repairing industrial refrigeration systems.
Education requirements: Because refrigeration systems have become increasingly sophisticated, employers often require a technical degree and apprenticeship.
Job outlook: The job growth rate for refrigeration technicians is expected to be around 5% over the next ten years.
Salary: The median salary for a refrigeration technician is $24.32/hour or $50,590/year.
4. General Maintenance Technician
What they do: General maintenance technicians fix and maintain a wide range of machines and mechanical equipment.
Education requirements: You need a high school diploma or GED and a moderate amount of on-the-job training.
Job outlook: The general maintenance industry has an expected growth rate of 8% over the next ten years.
Salary: The median salary for a general maintenance technician is $19.64/hour or $40,850/year. The salary for general maintenance technicians is the lowest of the trade jobs listed, but it also allows workers to gain knowledge and skills with a wide range of equipment. In addition, once you work as a general maintenance technician for a while, you may get a better idea of a more specific trade you want to specialize in.
Are you ready to learn how to find a trade job and start working in one of the top-paying trades today?
Apply to the Highest Paying Trades Today
The stigma around a career as a tradesperson has kept many people from these lucrative and in-demand jobs. Instead, most people think they need to go to college and get a four-year degree to find a good job and make money.
However, those who decide to pursue a career as a skilled worker can:
Enter the workforce and start making money more quickly

Expect to have a job that's always necessary and relevant

Travel to different locations and have new experiences
There's also a good amount of money to be made as a trade worker. Trade jobs pay just as well (and sometimes better) than jobs in other industries.
So, what is the best trade to learn, and how much money do trade workers make?
Some of the best-paying trade jobs right now are:
Boilermakers

Industrial maintenance technicians

Refrigeration technicians

General maintenance technicians
In addition, salaries often increase as you gain more experience in your trade.
If you're ready to start getting hired into the highest-paying trades, we're here to help.
At Skillwork, we know how valuable and necessary skilled workers are. That's why we're dedicated to helping tradespeople find the best skilled trade jobs that pay well. Our unique staffing approach provides skilled workers with:
Up to $18/hour more pay than with other agencies

Travel opportunities all around the country

Professional growth as you work in new environments and build new skills
All you need to do is fill out an application, take our assessment, and wait for us to send you the job opportunities that align with your desires.
Contact us to talk with a recruiter and get access to the highest-paying trades today.