Everything You Need to Know About CNC Machinists: Skills, Roles, and How to Find Them

Skillwork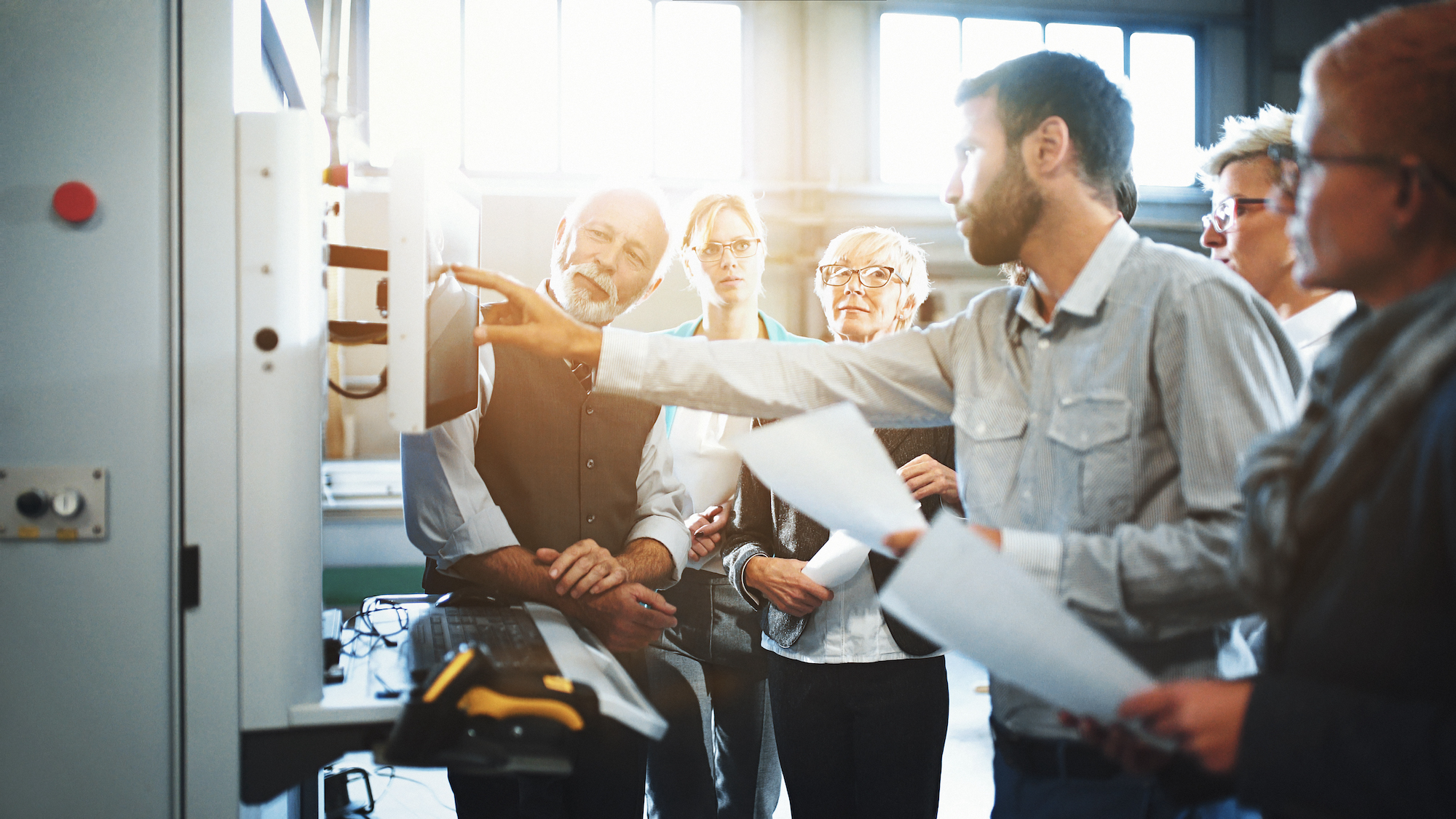 In this blog, we discuss everything you need to know about CNC machinists. Whether you're wondering how to find CNC machinists or how to get CNC machine work, we've got a solution for you in this blog, too.
Let's start by defining "CNC" and the different roles of CNC machinists.
What Is a CNC Machinist?
"CNC" stands for Computer Numerical Control. It refers to pre-programmed computer software that controls the movement of factory tools and machinery. In simpler terms, CNC machines are controlled by computer software that dictates how the machine will operate, move, and process a material to produce a desired part or component.
For example, in CNC machining, tools like mills or lathes can be controlled by a computer program, allowing for highly precise and repeatable manufacturing processes. This technology is widely used across various industries to produce intricate and consistent parts:
Aerospace
Automotive
Medical
Electronics
Military
Jewelry
Construction
Boating
CNC machinists are highly skilled workers who operate and maintain CNC machines. Some specialize in a specific type of machinery, while others work with all different kinds of machines. CNC machinists are most commonly found in industrial manufacturing facilities, where high-quality custom parts and pieces are frequently produced.
CNC Machinist Roles
Here are some common CNC machinist roles:
CNC Operator: This entry-level role usually involves loading materials into the machine, but they don't have any part in programming it.
CNC Set-Up Machinist: These machinists are responsible for setting up the CNC machines for specific jobs. This includes selecting the appropriate tools, loading the program, and testing it to ensure everything works correctly.
CNC Programmer: They read blueprints and figure out how to make the part, then develop and write the programs that CNC machines follow to produce it.
CNC Maintenance Technician: Focusing on the upkeep of CNC machines, these technicians troubleshoot mechanical issues, perform regular maintenance, and ensure that machinery operates at optimal levels.
Lead Machinist: With more experience, a CNC machinist might move into a supervisory role, overseeing a team of machinists, scheduling jobs, managing workflow, and ensuring quality control.
CNC Machinist Skills
CNC machinists require a combination of hard skills and soft skills—hard skills are your job-related competencies, while soft skills are the personality traits that impact how you work.
Hard skills for CNC machinists include understanding machine operation, programming languages, blueprint interpretation, tool selection, and precision measurement. On the soft skill side, attention to detail, problem-solving, effective communication, adaptability, and a strong emphasis on safety are crucial CNC machinist skills.
To stay at the forefront of their field, continuous learning and upskilling training are essential for CNC machinists. Given the rapid advancements in machining technology and software, CNC machinists should build upon their knowledge and learn how to leverage new innovations like additive manufacturing.
Is CNC Machinist a Good Career?
Choosing a career as a CNC machinist is a great path to take for those who are detail-oriented, tech-savvy, and enjoy problem-solving. Here are some reasons why becoming a CNC machinist might be a good career path for you:
Demand: As manufacturers take advantage of the Fourth Industrial Revolution, automating and upgrading machines to produce precision-manufactured parts more efficiently, the demand for CNC machinist skills will continue to grow.
Competitive Pay: CNC machinists can command competitive wages, particularly in areas where the demand for their skills is high. As you can imagine, the more experience and specialization you have, the higher your earning potential.
Opportunity for Advancement: Starting as an entry-level machinist, you can progress to positions like set-up operator or CNC programmer, offering advancement opportunities for those who work their way up in the profession.
Technical Challenge: The job is technically challenging and provides opportunities for continuous learning. As technology evolves, machinists can learn and adapt to new innovations, keeping their work interesting and dynamic.
Variety: Since CNC machinery is used across various industries, CNC machinists have the opportunity to work with all kinds of machines and gain experience in different sectors.
Stability: Manufacturing remains a cornerstone of many economies. While there are fluctuations in demand based on economic cycles and skilled labor, CNC work is needed across many industries, making it a stable job.
Now, let's take a look at how you can find work as a CNC machinist and how to find CNC machinists as an employer using CNC recruitment agencies.
Find Work and Workers Using CNC Recruitment Agencies
As America's premier travel staffing company specializing in the trades, Skillwork matches tradesmen with employers across the country – like those wondering how to get CNC machine work and how to find CNC machinists.
How to Get CNC Machine Work
If you're a CNC machinist looking for work, apply now to speak with a Skillwork recruiter about available positions. We'll take a look at your skillsets and experience, ask about your gig location and duration preferences, and match you with a traveling CNC machinist job that fits your specifications.
How to Find CNC Machinists
Have a "CNC work needed" job listing floating around? If you're an employer looking for a CNC for hire, contact Skillwork to learn more about our recruiting services. Using a proprietary eight-step process, we vet a large group of candidates and narrow them down to a few quality options that you interview to select the best fit for your company.
Our available positions and skilled workers are always changing, but we encourage you to reach out to learn more about how we can help you!