CNC Machinist Jobs: What They Are and How to Find Them

Skillwork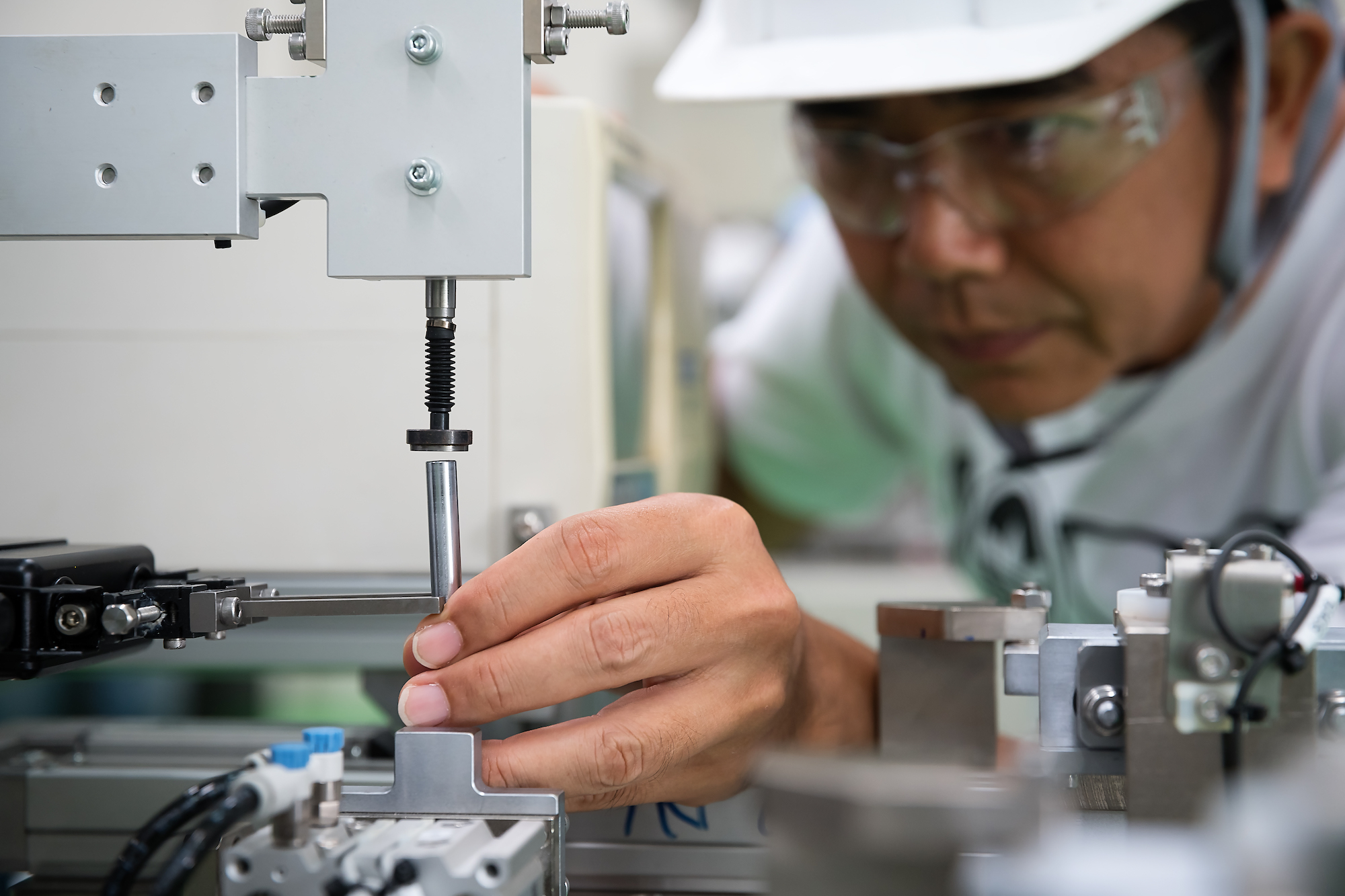 In the trades, you can take many different career paths depending on what you like and what you're good at. You can become an electrical technician, a construction superintendent, a millwright, a tile setter…etc. There's a trades job for almost all interests and skill sets.
The trades job we're talking about today is a computer numerical control (CNC) machinist. It sounds complex, which it is, but we break it down so that you can determine if it's a job you're interested in pursuing.
First, we'll explain the job function of CNC machinists and how the three roles within that job vary. Then, we'll talk about how to get a job by connecting with CNC machinist recruitment agencies, which is how employers find CNC operators like you!

What Is a CNC Machinist?
CNC machinists have a hands-on job using manufacturing technology to produce parts for various industries, some of which include:
Aerospace

Transportation

Defense

Commercial

Electronics

Medical

Oil & gas
If you're studying to become a CNC machinist, you can specialize in a specific piece of machinery, such as milling machines, or work with a variety of machines.
The day-to-day tasks of a CNC machinist depend on the industry. Typically, they ensure CNC machines are set up correctly, working properly, and producing quality parts that meet the required specifications.
Do you have an eye for detail?

Are you good at using computers?

Do you like working with your hands?

Can you proficiently solve complex problems?
If so, you may be a good fit for a CNC machinist job. How do you get a job in that field, though? Most go through a CNC machinist training program and then search for "CNC machining jobs near me" online. However, there are a few distinctions to keep in mind when applying for CNC machinist jobs.
3 Different

CNC Machinist Jobs
In a CNC environment, there are three primary roles one can take on: operator, programmer, and set-up operator. Each role is dependent on the other and critical to getting the job done safely and efficiently.
1. Programmer
A CNC programmer writes instructions for how machines are to build a particular part. A CNC machine then turns that digital file into a sequence of computer instructions for motorized equipment.
2. Set-up Operator (Machinist)
CNC set-up operators are also known as CNC machinists. They are responsible for loading the program, testing it, setting up the necessary tools, and ensuring everything works. If things break or go wrong, they step in to fix it.
3. Operator
CNC operators work directly with machines. A CNC operator's job is to stock materials and run parts. They ensure directions are meticulously followed so that the end product meets its required specifications.
The role of a CNC set-up operator or machinist is more advanced than entry-level CNC operators. Many CNC machinist jobs are filled by operators who have worked their way up to that position, so trade school isn't always necessary.
The CNC industry is very complex, so you need to learn basic machine operation before taking on more responsibility. Are you looking for CNC machinist recruitment agencies to help you find a job in the field?
Keep reading to learn about CNC recruitment.
Contact Skillwork to

Find CNC Operators
Whether you're a tradesperson looking for traveling CNC machinist jobs or an employer looking for a CNC machinist staffing agency, Skillwork can help.
As a travel staffing employment agency, we help employers find, hire, and retain skilled workers like CNC operators. And if you're a tradesperson, we assess your skill sets and experience to match you with job opportunities all over the country.
The skilled labor shortage is only growing. Hiring will become more and more difficult without a pool of qualified candidates for employers to choose from. For tradesmen, finding a high-quality job that intentionally vets potential employees to find the best fit is equally challenging.
If you're an employer looking for skilled workers, Skillwork can help place the right tradesman for that open position. We use a tried and true 8-step hiring process to find the perfect candidate for your company.
If you're a CNC operator, recruitment agencies like Skillwork can help you find the right job faster. Instead of browsing the web for "CNC machining jobs near me," you can connect with a Skillwork recruiter who can pair you with an employer looking for your unique set of skills.
CNC machinist recruitment agencies like Skillwork are here to serve both employers and tradespeople. Contact us today for more information.