Are Employment Agencies Worth It for Tradespeople? Your Questions Answered

Skillwork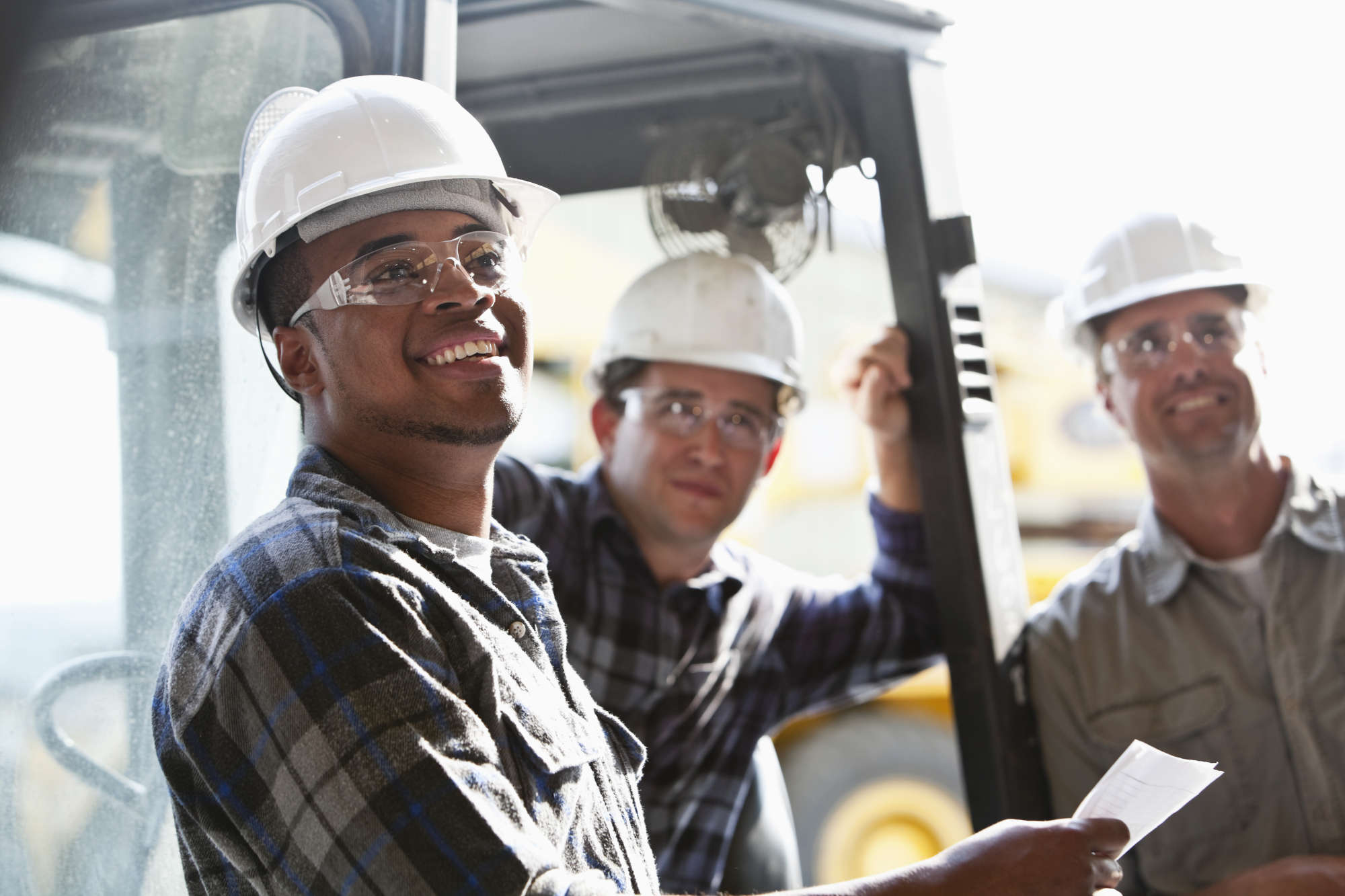 Are you a skilled tradesperson who's ever wondered, "Should I use an employment agency to help me find a better job?"
What about questions like:
How do employment agencies work?
Is getting a job through a recruitment agency easy or hard?
Are staffing agencies worth it?
If you're like many other tradespeople, you might be unsure what to think when using a staffing agency to find a job. Chances are that you've heard both success and failure stories from others who have used a recruiter.
But what if we told you that working with a skilled labor recruiting agency could help you get a better-paying job and provide you with more flexibility in your work schedule?
It's true, and we're going to tell you why and how.
So before making up your mind about staffing agencies, give this blog a read. We'll be answering some of the most common questions skilled workers have regarding using a recruiter:
Are staffing agencies good to work for?
How can an employment agency help me find a high-paying job?
Should I use an employment agency to find a job?
Consider this your go-to FAQ page regarding using a staffing agency as a tradesperson.
Top Questions About Using a Staffing Agency to Find a Job
1. How Do Employment Agencies Work?
One of the most common questions people have about staffing agencies is, "What does getting a job through a recruitment agency look like?"
A recruiting agency works by helping employees find jobs or companies fill open positions. They use their knowledge of the candidate and their network of companies to match the employee with a suitable position.
Often, the first step toward working with a recruiting agency is to reach out and let them know that you're interested in their services. Then, a recruiter at the agency will ask for your resume and set up a time to talk with you more personally about your:
Skillset, training, and certifications
Past work experience
Personality and aptitude
Future employment hopes and desires (e.g., what position you want, what kind of company you want to work for, desired salary, etc.)
Once the recruiter knows these things about you, they'll get to work connecting you to open positions that check your boxes for employment.
For the positions that you like, the recruiter will set you up with an interview at the company. If the interview goes well and the company wants to hire you, you just sign a contract and get ready for your first day on the job.
A quick note about using a staffing agency to find a job is that the recruiter gets paid for placing candidates at a company. Most agencies receive compensation from the hiring company, not the candidate. However, some try to charge the candidate.
So, it's best to look for a recruiting company that gets paid by the hiring company and not you.
2. Why Should I Use an Employment Agency to Find a Job?
Another common question is, "Why should I use an employment agency?"
If you're a tradesperson asking this question, here's your answer:
It can increase your chances of getting the high-paying job that you want
A recruiter can help you get into a job faster
You can look for jobs yourself online or attend job fairs. You can use your networks with others or call companies who are hiring.
However, these methods require a lot of time and energy on your part and can end up leaving you with little to show for your efforts. In addition, you may not know how to negotiate your salary or get the benefits you want effectively.
But when you let a recruiter handle the job search for you, they already have a relationship with multiple employers. Instead of needing to do work to find open positions, they already know who's hiring and can quickly reach out to the companies. Additionally, they can work on your behalf to better highlight your skills, experience, etc., and get what you're looking for in a job (within reason, of course).
These benefits are especially highlighted when you work with a recruiting agency that focuses specifically on the trades and knows the value that tradespeople bring to employers.
3. Are Staffing Agencies Worth It?
Lastly, candidates always want to know, "Are staffing agencies good to work for?" or "Can an employment agency truly help me find a job?"
The answer to both of these questions is "yes," but only if you choose a good recruiting agency to work with.
So, what makes one agency better than another?
Here are some of the top characteristics of a good recruiting agency for tradespeople:
The agency focuses specifically on trade staffing
The agency has

a tried-and-true recruitment process

Recruiters are good listeners and take candidates' desires seriously
They're honest about the good and bad of a job—they don't make everything seem perfect
The agency communicates with you regularly
The recruiting company has good reviews/others speak highly of them
If you can find an agency that checks all these boxes, you can have confidence in trusting them to handle your job search and place you in a suitable position.
You can find some of these traits (like #1, #2, and #6) by visiting the company's website and doing research. But others might not be evident until after you start working with them.
However, even if you've already started working with an agency, it's never too late to cut ties if you realize they're not a good fit for you.
The Best Recruiting Agency for Skilled Workers
Employers are desperate to find and hire skilled workers, and the wages for tradespeople are rising greatly. However, to find a top-paying job that also offers great benefits, it can be helpful to work with a recruiting agency.
But when you think about using a staffing agency to find a job, you may have some questions, like:
How do employment agencies work?
Are staffing agencies good to work for?
Why should I use an employment agency?
Staffing agencies use their knowledge of your skills and experience to match you with suitable jobs at companies that have open positions. Since these agencies already have connections to companies in need of employees, they can often get you hired quicker than if you handle the job search yourself. In addition, agencies can help you negotiate your salary and get you into a job that pays well.
Interested in working with an agency like this today?
At Skillwork, we're a trade-specific staffing agency that knows how vital skilled workers are to our country's growth and development. We take time to get to know you, your skills and experience, and your desires in a job.
Then, our recruiters work hard to find the jobs and companies that suit your needs. We also use a travel staffing model that allows you to work in cities, environments, and companies all over the U.S, often making more money than you would with another agency.
Our hiring process is simple and easy, and you can start right now.
Contact us today to learn more about the Skillwork advantage and start your journey toward the skilled labor jobs you've always wanted.