The Pros and Cons of Recruitment Agencies for Trade Workers and Employers

Skillwork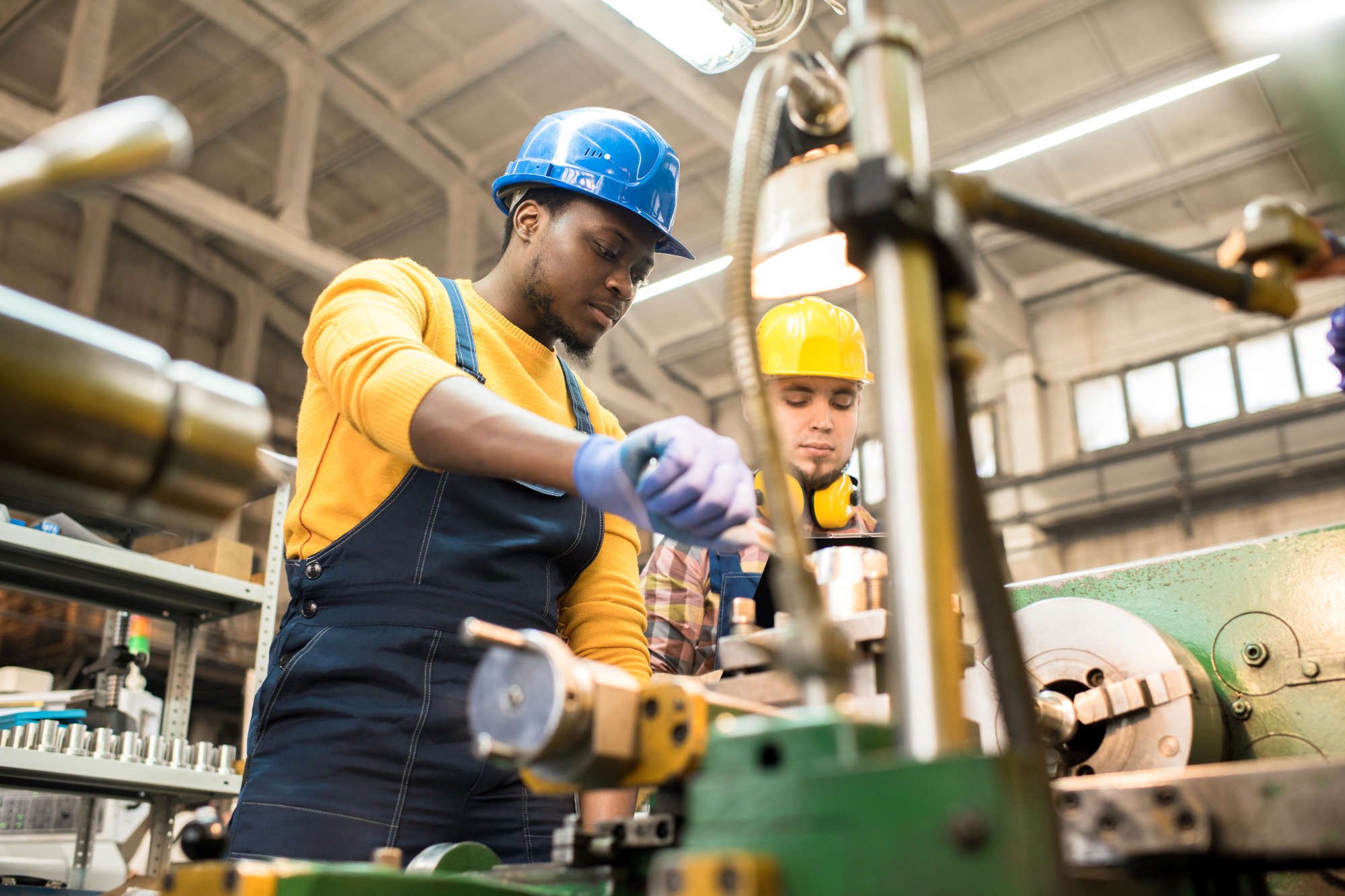 Whether you're a skilled worker looking for more work or an employer in need of more employees, knowing how to find a recruiting agency is key.
"Are employment agencies any good?" is a common question that many workers and employers have. Recruiting agencies don't have a great reputation, especially in the trade space.
But what if we told you that working with a professional recruitment agency is the best way for:
Employers

to find and hire skilled workers as soon as they need them

Skilled workers

to get more work and higher pay in their industry
Trade staffing agencies provide many great benefits for skilled workers and trade labor employers.
Interested in learning why working with a trade recruiter is so valuable?
In this article, we're sharing the pros and cons of recruitment agencies for skilled workers and trade employers. You'll also get insight into the employment agency process and which employment agency is best for the trades.
Keep reading to learn why the answer to "Should I use a recruitment agency?" is yes.
Why Use a Professional Recruitment Agency
Skilled workers and trade employers can both benefit from using an employment agency, especially one that focuses on skilled labor.
Unsure what the benefits of finding an employment agency in the trades are?
Here are some of the pros and cons (mostly pros!) of recruitment agencies for workers and employers in the skilled labor space.
Skilled Workers
As a skilled worker, you could use your own time to look for and apply for jobs. You could spend countless hours:
Attending job fairs

Filling out online applications

Calling companies about jobs
Wouldn't it be easier to share your skills and experience with someone else and then have them find the perfect job for you?
Granted, you'll want to find an employment agency that specializes in trade labor and has a proven employment process. Otherwise, this too could be a waste of your time and money.
But when you go through an employment agency process like the one with Skillwork, they'll do the heavy lifting for you—all you have to do is fill out an application and take a skills assessment. Once you've finished the application and assessment, you simply wait for them to provide you with an employment opportunity that matches your skill set and desires.
In addition, many of these agencies (Skillwork included) provide their tradespeople with:
Greater pay and benefits than applicants can find on their own

New experiences and travel opportunities

Professional growth and development
For laborers who use a "work-finding" agency, there's often no monetary commitment. Most agencies charge employers for providing them with a worker but not the worker for accepting a position.
So as long as you find a good recruitment agency, there are very few downfalls to using a recruiter to find a skilled labor job.

Trade Employers
"Are employment agencies any good for finding and hiring skilled workers?" is a common question among trade employers. True, you may already have a hiring or recruiting process. And yes, it will cost you money to work with a skilled labor staffing agency.
But what if we told you that a recruiting agency could greatly supplement your hiring efforts? Or, that not changing your hiring practices was actually costing you more money than working with a professional recruiting agency?
The main issue that trade employers have is directly tied to the labor shortage—they just can't find enough workers. Employers who continue using old, outdated hiring practices also continue to lack adequate labor to keep production high and increase revenue.
Working with a good trade recruiter can change that.
Stepping outside the box and working with an agency that utilizes a travel model can actually allow you to:
Fill open positions with qualified candidates as soon as they arise
Increase production and grow your business
Improve your bottom line
Wouldn't you like to see these things happen in your company?
Once you find a good recruitment agency and start building a relationship with them, you can reap these benefits.
It is important to note that there's a monetary cost to using an agency. As an employer, you'll usually be responsible to pay a percentage of your new hire's hourly or base salary to the recruiting company. However, this price will pale in comparison to:
Spending hours of your own time looking for qualified employees
Increasing the size or efforts (and therefore the salary/budget) of your HR staff
Growing your revenue and profits due to filling open positions
Ultimately, using a recruiting agency will allow you to meet deadlines and grow your business in the long run—money well spent.
Now that you know more about how a recruiting agency can help you, you may be wondering "What is the best employment agency?" or how to find a good recruiting agency for the trades.

Which Employment Agency is Best for the Trades?
Finding high-paying jobs with good benefits as a tradesman can be challenging. Likewise, the great candidate shortage has made it tough for employers to find, hire, and retain top talent. If you're in one of these two camps, you may be thinking:
Are employment agencies any good?
Should I use a recruitment agency?
I'm not sure how to find a good recruiting agency, where do I look?
Fortunately, finding an employment agency that specializes in the trades is possible, and there are some that care deeply about their clients and deliver on their promises.
So, what is the best employment agency for skilled workers and employers?
Skillwork is a veteran-owned professional recruitment agency that specializes in the trades. Our travel staffing model has benefits for both skilled workers looking for high-paying jobs and employers in need of more employees.
For employers with labor needs, we use a proprietary 8-step candidate vetting process. This process ensures that every worker we send your way is highly qualified and can add value immediately. When you work with us, we'll help you get the workers you need as soon as you need them. Fill out an initial application today to connect with us and get started with the Skillowrk recruiting process.
For tradespeople, our recruiting process involves four simple steps:
Fill out an application and take an online skills assessment
Share your job preferences and desired work location with us
Choose one of the many opportunities that suit you
Travel to the gig (stipend included!), work the contract, and then choose another job
Skilled workers who choose us get unparalleled growth opportunities and can make upwards of $18/hour more than with another agency. Connect with a Skillwork recruiter to start our employment agency process today.