Internal vs. External Recruiting: How They Can Work Together

Skillwork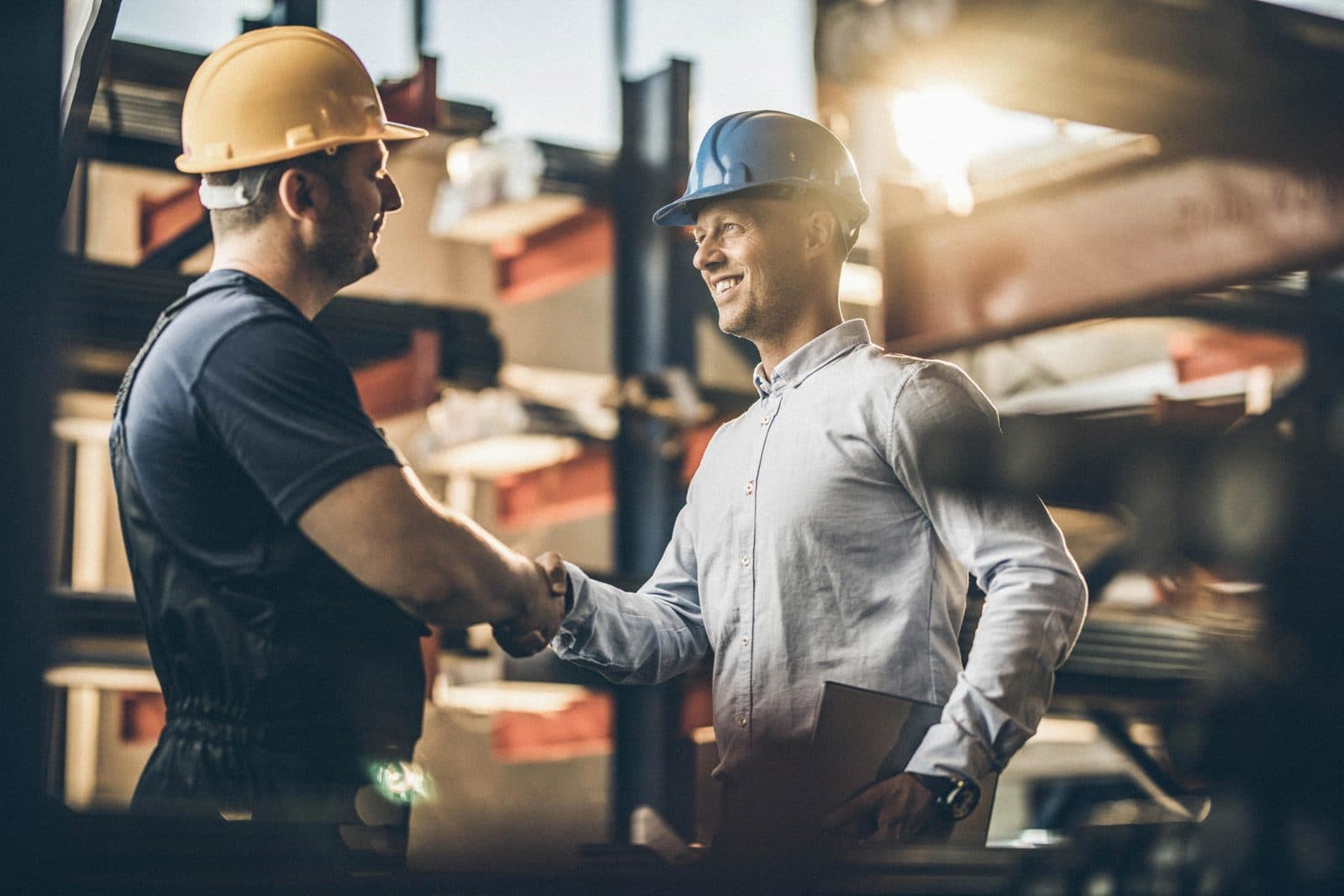 With a shortage of over a million skilled workers that's expected to grow to two million by 2025, companies are under more pressure than ever to find the people they need. On top of that, demand on the construction, manufacturing, and transportation industries is only increasing as America ramps up production after the economic shutdown earlier this year.
Human resources departments are scrambling to find skilled workers. Unfortunately, the positions they're trying to fill often require a precise fit of skills and experience—and internal recruiters aren't always equipped to find that fit with the tools that they have.
There are benefits and downsides to both internal and external recruitment strategies. We're proposing that the best solution to staffing challenges is for companies to use some combination of internal and external teams for talent acquisition. That balance will look different for everyone, since every company has unique staffing needs to meet its goals.
Read on for an overview of both strategies and what it could look like to utilize both.
If you prefer video, watch our most recent podcast episode.
Internal Recruiting
Internal recruiting increases HR spending
Prior to the COVID-19 pandemic, CEOs and company leaders considered finding the employees they needed the number one risk to achieving their business's goals and objectives. And while the economic shutdown earlier this year slowed down business operations for many companies, the robust economy is on its way back—especially in the construction, manufacturing, and transportation industries. As companies work on the many projects placed on hold during the shutdown and the US prioritizes infrastructure builds, the skilled trade shortage feels like even more of a challenge.
It's a huge stressor. In response to this, many companies today are increasing their overhead HR budgets to solve those critical staffing shortages. On average, this increase is about 10% and includes things like recruiting team's salaries, onboarding costs, internal commissions, referral bonuses, online advertising and job boards, applicant tracking systems—and so on. Regardless of how companies spend those dollars, increasing their internal recruiting presence is costly.
Ironically, while these companies fully anticipated spending more to build up their internal efforts, they also admitted that they expected to continue seeing poor results.
Internal recruiting teams can lack the tools they need to hire the right people
This isn't to say that the poor results are a reflection of the capability of these internal recruitment teams—far from it.
Companies in the skilled trade space are generally looking for two types of workers: general laborers/line workers and skilled positions that are more unique and highly specific. Internal recruiting can do an excellent job finding local talent for general labor positions, but often lacks the tools needed to find the highly specific talent for positions like superintendents, electricians, skilled mechanics, etc.
These positions are difficult to fill using a standard hiring process. They are challenging to find, both because of their specific nature and because of the skilled labor shortage, and often the perfect fit for a position isn't going to be found in the local talent pool at all. So, you have internal teams trying to find a candidate using tools and experience that aren't available to them, or even being asked to find candidates locally that just don't exist.
There's a better way.
External Recruiting
How it's different and why it matters
There are countless types of jobs and experience within the skilled trade umbrella, and hiring the perfect fit is crucial to companies' success. You need your hiring team to have the necessary expertise to find the tradespeople with the right set of skills and experience. Most internal recruiters don't have the specific knowledge for every skilled trade position, which often results in hiring the wrong candidate for the position.
The options for external recruiting vary from temp agencies to headhunters to supplemental labor models and more. Each has its own merits so it's important to choose the model that works best for your company. For example, a temp agency is likely best suited to quickly filling a large number of general labor positions but won't excel at finding critical or expert jobs.
Using these options to supplement your company's internal talent acquisition team can increase your positive hiring outcomes by making sure you're hiring the right person for the job, the first time. Lean on the expertise of outside recruiting firms who know all the necessary ins and outs of the skilled trades that you specifically need for your business.
Increase your labor pool with Skillwork's national network
At Skillwork, we've built our model around solving this problem. Everything we do is focused on finding the right fit, for the right job, at the right time. We partner with companies in the construction, manufacturing, and transportation industries to provide them with the workers they need, when they need them,. Since we recruit the best craftsmen from all over the US, companies aren't limited to hiring just from their local labor pool.
This model also allows companies to find the talent that's best suited to their needs and test them for a short-term project, renew their contract for another project, or potentially offer them a long-term position if they're a great fit. Using Skillwork allows your hiring process to be flexible, nimble, and customized specifically for each project or individual.
Creating a hybrid recruiting model is the best solution for finding the right talent
The best solution for companies looking to fill their skilled trade positions is a combination of internal and external recruiting efforts. Companies often have a variety of needs and it's good to choose the best approach for every situation.
Skillwork might not be the right solution for all of your staffing needs, but we are a great way to augment your talent acquisition. By working with your recruiting staff that's already doing a great job finding people locally, we can help find the highly specific tradespeople who are difficult to find. We can help you decrease your overall spend and hiring timeline by partnering with your internal recruiting team to find the people you need.
If you're feeling like you've hit a wall in your recruitment efforts for skilled workers, you can contact us today by clicking the button below and talking with one of our skilled Recruiters.