How to Get More Construction Work as a Tradesperson in 2022

Skillwork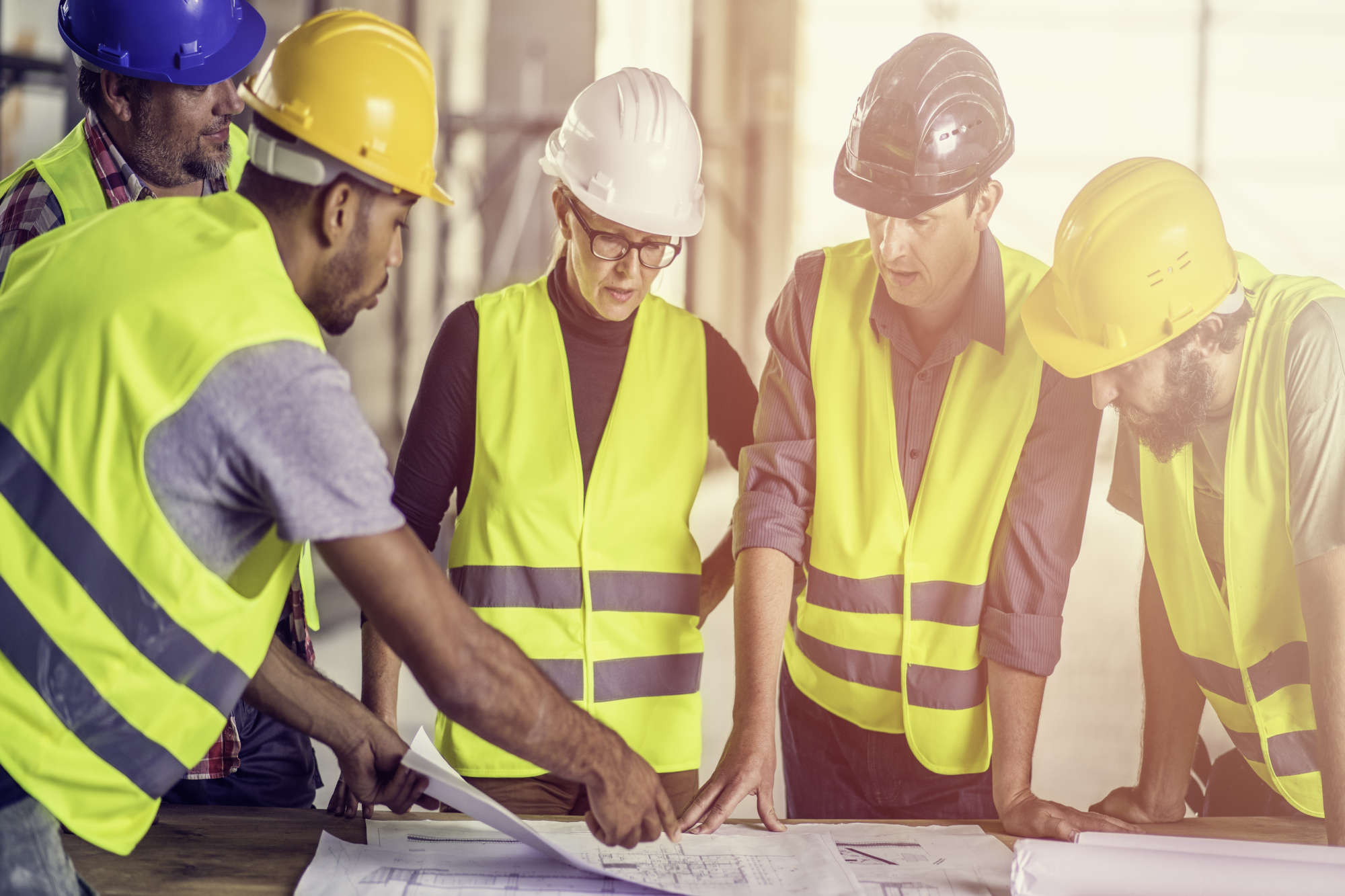 Whether you're an experienced construction worker looking for more work or you've just finished your training/apprenticeship and want to start your career, there are plenty of construction companies that need subcontractors and skilled laborers.
But do you know the best way to find construction jobs that are enjoyable, pay well, and promote professional growth?
There are many employment paths that construction job seekers can take. However, some avenues are better and more fruitful than others. If you've been thinking, "I'm a skilled construction worker and I need construction work, but I don't know how to get more construction work" then keep reading.
In this article, we're sharing how you can find the best construction opportunities available. We'll explore some of the more traditional employment routes and then provide you with a better way to find a job in construction.
Let's get right into our discussion on how to find construction work.
How to Find Construction Work: Traditional Methods
In order to put your skills into practice, you need to find a job. Or, if you're an experienced tradesman, you may want to find a new place to work but aren't sure how to do it.
Here are some pros and cons of three of the more traditional ways to find a job in construction.
1. Attend Trade/Job Fairs
One option for construction job seekers is to attend job fairs.
But are job fairs the best place to find work as a skilled laborer?
Here's a look at the pros and cons of job fairs for tradespeople looking for work in the construction industry.
Pros
Attending a job fair provides you with access to a large number of employers.
Each company at the job fair will have resources for you to look at and reps for you to talk to. As you check out the different companies, you'll get a better understanding of where you might want to work.
In addition, at job fairs, many construction companies that need subcontractors are willing to hire qualified workers on the spot.
So, if you want to get in-person information about different companies and job opportunities, job fairs fit the bill.
However, there are some downfalls to job fairs.
Cons
Depending on your geographical location, you may or may not have access to job fairs due to COVID restrictions. You can always do a quick online search to see if there are any fairs taking place in your area.
Even if there aren't any in-person job fairs, there may be some virtual career fairs you can attend. But with a virtual fair, you'll lose the person-to-person interaction that makes job fairs so valuable.
In-person job fairs are also often very localized and only attract employers from the surrounding area. This is perfect if you've been searching for "construction companies hiring in my area." But for those who want to work in a new area or city, a job fair may not be the best option.
2. Apply to Positions Online
Online job sites provide another opportunity for those who have been thinking, "I need more construction work."
Many online sites exist to help you find and apply for jobs. There are general sites, like Indeed.com and ZipRecruiter. Additionally, more specific, construction-related sites are also available, including ConstructionJobs.com.
Many of these sites allow you to search for jobs using different criteria, like:
Geographic location
Specific skillset/trade
Salary range
Once you find a job that looks like it suits you, you can usually apply right on the site.
However, using an online site is often very impersonal and it can take days, weeks, or months to hear back from someone after you apply. People who use job sites often apply for multiple jobs before getting an interview or being hired.
So although online job sites allow you to quickly search and apply for jobs all over the country, the hiring process can be slow and inefficient. There's also the risk that you'll land a job outside of your area that will require you to move or pay for your own travel expenses.
3. Contact Construction Companies
Lastly, skilled workers can always search online for "construction companies hiring near me" and reach out to those companies themselves.
Local construction companies may have an online portal where they advertise their open positions. Or, you can give them a call and ask if they're hiring. Given that there's still a large labor shortage, many construction companies may have openings that they're looking to fill quickly.
But with this method, you'll have to use your own time to find and contact any construction groups in your area. If you don't want to spend your personal time reaching out to companies, contacting them yourself isn't necessarily the best way to find construction jobs—after all, time is money.
Fortunately, there's a better way for skilled workers wondering how to find small or large construction jobs that pay well and provide professional growth opportunities.
The Best Way to Find Construction Jobs
When it comes to finding a job as a tradesperson in the construction industry, you could do all the work yourself by:
Attending job fairs
Applying to positions online
Contacting construction companies directly
However, wouldn't you rather share your skillset and work preferences with a trained recruiter and then have them do all the heavy lifting of finding the right job for you?
That might sound too good to be true, but it's not.
At Skillwork, we exist to help qualified skilled workers get hired for the perfect jobs. We have connections all over the country with construction companies that need subcontractors and are willing to pay top dollar. In addition, we provide you with the finances and resources to travel to jobs in other cities or states—you're not bound to simply work at "construction companies hiring near me."
Here's how our process works:
Fill out an application telling us your qualifications, what you're looking for, and where you want to work
Complete an online assessment to verify your skills, knowledge, and experience
Get matched to opportunities all around the country or only in certain regions
Travel to your assignment, work the contract, and then choose a new gig once your current one is complete
We've helped countless other skilled workers find the perfect job, so let us help you too.
Fill out an initial application to get in touch with a recruiter and learn more about the Skillwork advantage today.