Why Is Recruiting the Right Talent So Hard Right Now?

Skillwork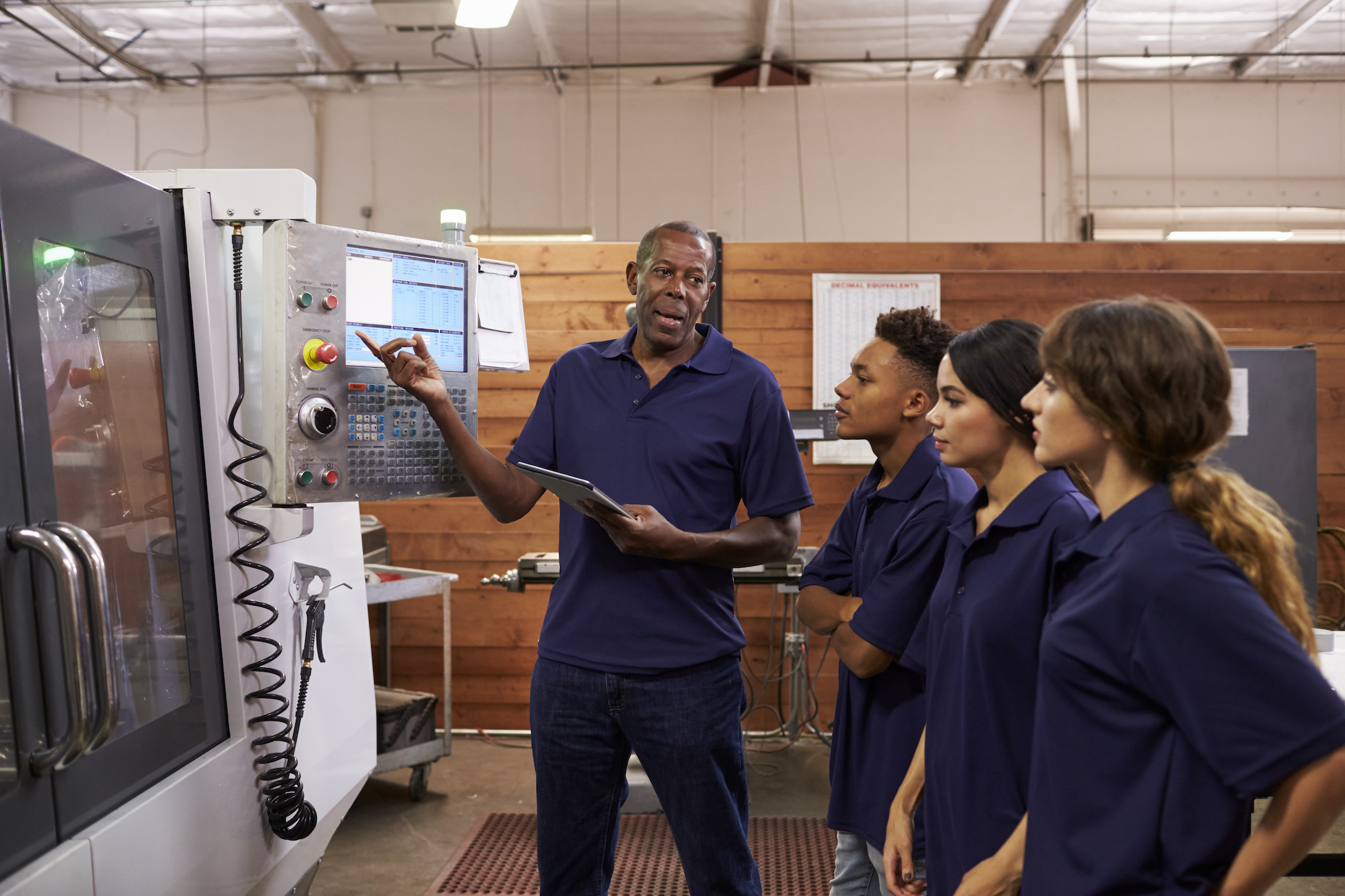 With the shortage of skilled workers, employers in the trades are struggling to maintain production levels. But they're not alone; employers across industries are experiencing a labor shortage. In this blog, we'll discuss the following:
Why is hiring so hard right now?
What factors make it difficult to recruit employees?
How to find the right employee in the trades
As Simon Sinek says, let's start with why.
Why Is Hiring So Hard Right Now?
In 2021, 47.7 million people voluntarily quit their jobs, known today as the Great Resignation. A survey by Pew Research found that low pay, a lack of opportunities for advancement, and feeling disrespected at work were the top reasons Americans quit their jobs.
But why is hiring so hard right now if that many people quit their jobs?
Because most "quitters" didn't become unemployed – they reskilled. Pew Research found that over half of employed U.S. adults who quit their job in 2021 changed their occupation or field of work at some point last year. The Great Resignation became the Great Reshuffle.
If you're having trouble recruiting the best talent, you're not alone.
One of the main reasons for the challenges in hiring employees is that the job market has a large gap between available and vacant positions. For every 100 job openings in January 2022, only 60 unemployed workers were available to fill them. Covid-19 concerns, lack of childcare, and inflated savings accounts have all decreased job seeker interest.
Though wages are rising, it hasn't been enough to offset inflation and tempt passive job seekers or the unemployed.
What Factors Make It Difficult to Recruit Qualified Employees?
In this section, we explain what factors make it difficult to recruit qualified employees, presenting both recruitment problems and solutions.
1. Tight Job Market
Recruiting the right talent in a tight labor market is challenging. With more jobs than job seekers, employers must find ways to stand out or else lose qualified candidates to competitors. Hiring incentives from cash to work-from-home flexibility are being broadcasted on job posts to draw the attention of unemployed people, hopefully motivating them to return to the workforce.
While new hires are necessary, in such a tight hiring market, companies need to focus on retaining and training existing employees. Employers can increase pay, offer incentives, and improve benefits to attract applicants, but even job seekers want to work for companies that offer learning and development opportunities. It's cheaper to retain an existing employee than to hire a new one, so to avoid a greater deficit, invest in retention strategies.
2. Lack of Technical Skills
Talented candidates are harder and harder to find. An NFIB Jobs Report found that 92% of small business owners hiring or trying to hire reported few or no qualified applicants for the positions they were trying to fill. 37% of owners have openings for skilled workers, but there's a growing skills gap.
With Baby Boomers retiring faster than young people entering the trades, employers are left with an unskilled workforce. To overcome this hiring challenge, companies must begin intentionally attracting younger applicants, offering apprenticeship programs, and having more experienced workers train them in the trades before retiring.
3. Poor Job Post Placement
When most employers need to fill a position, they resort to ZipRecruiter, LinkedIn, Indeed, and other popular job boards. However, those platforms are incredibly broad. You can use them to apply for jobs in healthcare, hospitality, tech, marketing, etc. If you want to begin recruiting the best talent, post to industry-specific employment sites.
For example, at Skillwork, we exclusively recruit skilled workers for employers in the trades. As a travel staffing agency, we have a targeted pool of applicants who (1) are skilled in the trades and (2) are open to jobs across the U.S. Trade employers find more qualified workers faster when they work with us, overcoming their recruitment difficulties.
How to Find the Right Employee in the Trades
As America's premier skilled trades staffing agency, Skillwork matches outstanding tradesmen with companies that value their work. If you're experiencing new hire challenges, given the state of the job market, we can help.
Working with an industry-specific recruitment agency like Skillwork grants employers access to a large selection of qualified candidates in the trades. We help companies minimize downtime by filling open positions as soon as they arise. Our 8-step recruitment process is efficient but thorough, allowing employers to focus on day-to-day operations while we handle hiring logistics.
Our travel staffing approach provides you with experienced workers when you need them, where you need them. You can trust us to help you find the right employee today—it's our job.
Contact us to learn how we can help you grow your business, meet your deadlines, and reduce risk.